Make informed decisions about your health with a consultant orthopaedic surgeon near Elmers End, Kent
Looking after his patients in Elmers End, Anerley, Penge, or throughout London, Kent, and the South East, is Mr Yanni's number one priority. He aims to make you reassured and give you all the information and advice you need to make the right decisions for your health.
Mr Yanni trained at Guy's Hospital Medical School and then specialised in orthopaedics,
training through Guy's and St Thomas' Hospitals and other hospitals throughout the South East. In 1994 he was appointed Consultant Orthopaedic Surgeon at the Bromley Group Hospitals and since then has worked at both NHS and private hospitals.
Mr Yanni will listen to you carefully, assess your injury and medical history and provide a fast diagnosis. He will then create a treatment and recovery plan, which may include surgical or non-surgical treatment options.
Mr Yanni speaks three languages and is recognised by all major healthcare providers. He works at a number of local private hospitals, including The Sloane Hospital in Bromley, The Blackheath Hospital in Blackheath, and Chelsfield Park Hospital in Chelsfield. See his reviews here.
To schedule an appointment with Mr Yanni, please email d.h.yanni@btinternet.com
"Mr Yanni looked after me from the first consultation through to my trapeziectomy, explained what I needed to have done & treated me with care every step of the way,a true gentleman & wonderful surgeon."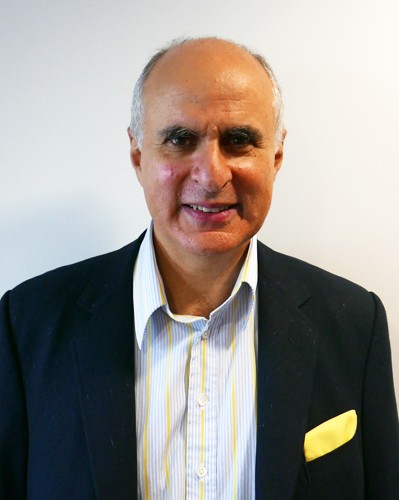 If you have any questions relating to treatments or to book an appointment, please email Mr Yanni at d.h.yanni@btinternet.com
Do you need a wrist and hand surgeon near Elmers End?
Mr Yanni offers an excellent hand and wrist service, with clinics near Elmers End. To see what his patients have to see, please read Mr Yanni's reviews here.
Common Conditions Treated In Elmers End
Carpal Tunnel Syndrome: This condition occurs when pressure is put on the median nerve as it passes through the wrist under the carpal tunnel ligament. It can cause a tingling feeling or numbness in the hands and wrists.
Dupuytren's Contracture: This is a benign condition caused by tissue forming in the palm of your hand and fingers. It can be painless but cause the fingers to curl towards the palm.
Trigger Finger: This common condition means that the thumb of the finger can become caught in a specific curled position and it is caused by the tendon becoming thickened.
Base of Thumb Arthritis/Wrist Arthritis: This causes pain and stiffness in joints. Arthritis can affect any joint in the body.
Tendonitis: This condition is characterised by pain often described as a dull ache, tenderness, and mild swelling.
RSI: Repetitive Strain Injuries (RSI) describes a range of painful conditions of the muscles, tendons, and other soft tissues. Symptoms include pain, aches, tingling, and tightness in the hands and wrists.

Nuggets of Wisdom
AETIOLOGY OF GANGLIA IN THE OVER FIFTIES:
Whilst ganglia as a spontaneous event are extremely common in the young, a cause for a ganglion should always be established in the middle aged and elderly.  These are often secondary to degenerative changes in the carpus. It is also important to confirm the diagnosis for occasionally these can be confused with rare and serious sarcomas.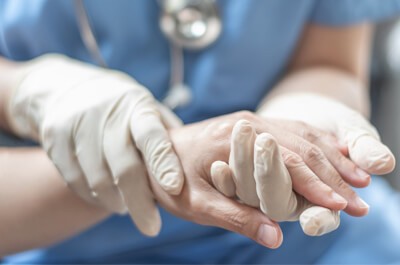 "Very open, helpful and professional in all contexts."
Elmers End specialist shoulder doctor and surgeon
Shoulder injuries and conditions can cause pain, restricted movement, and difficulty performing everyday activities. If you have a shoulder condition in Elmers End, Mr Yanni will provide expert guidance.
Rotator Cuff Tear: Causing pain and restricted movements, rotator cuff injuries, or tears are a common source of shoulder complaints.
Shoulder Impingement: This is a condition of inflammation of the tendons in the shoulder joint and individuals with this may experience severe pain whilst rest and completing everyday activities.
Frozen Shoulder: Also known as Adhesive Capsulitis, this condition is caused by inflammation of the ligaments that hold the shoulder bones together. Symptoms include pain, stiffness, and limited movement.
Shoulder Instability & dislocation: Shoulder instability is a chronic condition that can lead to frequent dislocations of the shoulder joint.
Mr Yanni - Elmers End shoulder surgeon
Trusted private elbow consultant near Anerley
Elbow pain can be very uncomfortable, so if you need to see a private elbow doctor near Anerley, Elmers End, or Woodside please make an appointment with Mr Yanni. He will make a diagnosis and treatment recommendations.
Cubital Tunnel Syndrome: This condition is caused by pressure on the ulnar nerve in the elbow and can cause pain, numbness, loss of sensation, or tingling.
Tennis Elbow: This condition results in the deterioration of the tendon fibres that attach to the bone on the outside of the elbow. The medical name for this condition is Lateral Epicondylitis.
Golfer's Elbow: This is a type of cumulative trauma injury caused by tendons in the inner elbow starting to degenerate. Symptoms include pain and tenderness at the inner side of the elbow.
Elbow Arthritis: Osteoarthritis is a degenerative condition of the elbow joint, causing pain and stiffness.
Mr Yanni - Elmers End elbow consultant