Do you need a specialist orthopaedic shoulder surgeon near Crockenhill, Kent?
Are you seeking expert advice or treatment regarding a shoulder, elbow, hand, or wrist injury or condition in Crockenhill or Kevingtown? Mr Yanni offers a one-stop diagnosis and treatment for all types of conditions relating to the upper limbs. As an eminent consultant orthopaedic surgeon, he had decades of experience working for the NHS and in private hospitals.
Mr Yanni is a graduate of Guy's Hospital Medical School and since then, he has spent over 30 years working in orthopaedics both within the UK and abroad. He has been Consultant Orthopaedic Surgeon at the Bromley Group Hospitals since 1994 and since then has treated countless patients for a whole spectrum of conditions and complaints. For testimonials, please see Doctify.
Mr Yanni works at a number of private hospitals in London and Kent, including Chelsfield Park Hospital in Chelsfield and The Sloane Hospital, both of which are just a short distance away. You can see Mr Yanni quickly and at a time that suits you.
You can take comfort in Mr Yanni's expertise. He is committed to helping you enjoy a pain-free and fully-mobile future.
For any questions, please email d.h.yanni@btinternet.com
"Great surgeon. I felt well informed at all stages. Great outcome from my surgery, absolutely delighted. He was highly recommended to me by 4 friends who had experienced his top rate surgical skills and they didnt' lie! A lovely man too and first class bedside manner."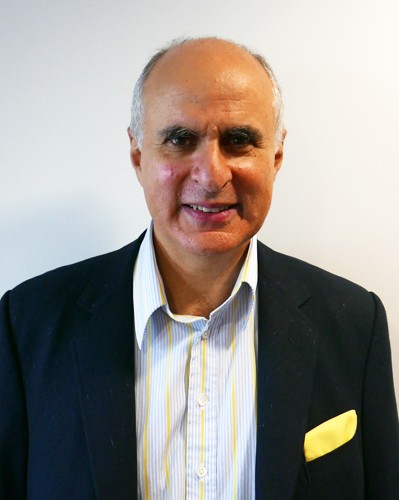 If you have any questions relating to treatments or to book an appointment, please email Mr Yanni at d.h.yanni@btinternet.com
"Efficient sympathetic and very competent"
Crockenhill orthopaedic doctor for hand and wrist conditions
Mr Yanni deals with all conditions relating to the hand and wrist, so if you are base fin Crockenhill and are concerned, get in touch now to book a consultation.
Common Conditions Treated In Crockenhill
Base of Thumb Arthritis/Wrist Arthritis: This inflammatory condition of the joint may lead to swelling, pain, and stiffness.
Tendonitis: This results in pain and swelling to the affected tendon, particularly when active.
RSI: This stands for Repetitive Strain Injuries (RSI) and refers to an injury that stems from prolonged and repetitive movements. Symptoms include burning or shooting pain.
Trigger Finger: Inflammation of tendons in the fingers can lead to this condition, which causes one of the fingers or the thumb to be caught in a bent position. Sometimes it might straighten with a 'snap'- leading to the term 'trigger finger'.
Dupuytren's Contracture: This is a hand condition, sometimes called Viking Claw, is where the thickening of the underlying fibrous tissue causes the fingers to curl towards the palm.
Carpal Tunnel Syndrome: This is a common and progressive condition caused by the compression of the median nerve in the wrist. Common symptoms include numbness and tingling.

Nuggets of Wisdom
BASE OF THUMB ARTHRITIS:
Trapeziometacarpal arthritis is a relatively common condition. It gives pain on key pinch and pin pinch.  Patients lose the first web space span (i.e cannot pull a large book from a shelf).  Early treatment consists of anti-inflammatories, injection and splintage.  The results of surgery are extremely good.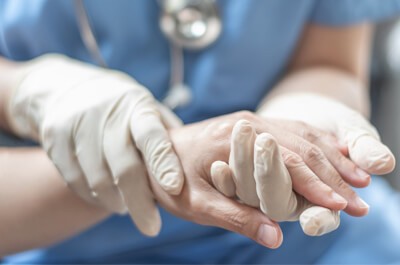 "Charming, very professional in delivering what he intends and believes will be beneficial to my problem."
Comprehensive service in shoulder surgery near Kevington
Are you suffering from a shoulder condition near Kevington or Crockenhill? Mr Yanni can diagnose and treat any shoulder issue.
Shoulder Impingement: This disorder occurs when the tendons in the shoulder become inflamed and it is a common cause of shoulder pain. It can also cause difficulty raising the arm overhead.
Shoulder Instability & dislocation: The shoulder joint has a huge range of movement but due to this, it can become unstable, resulting in frequent dislocations.
Frozen Shoulder: Also known as Adhesive Capsulitis, frozen shoulder can result in pain, which may cause night waking. The shoulder can be particularly painful to move when reaching behind the back or turning the palm away from the body.
Rotator Cuff Tear: The rotator cuff can either tear through a fall or become torn due to wear and tear. This will result in pain, particularly when rotating the arm away from the body. Pain at night is also common.
Mr Yanni - Crockenhill shoulder surgeon
"Got right to the point of a long term injury. Fantastic consultant."
Esteemed elbow surgeon near Crockenhill
If you are experiencing pain in your elbow in Crockenhill, Mr Yanni can make a rapid diagnosis and create a treatment plan.
Elbow Arthritis: Joint arthritis can cause pain and stiffness, and patients may also feel a grinding or locking sensation and complain about a lack of movement.
Cubital Tunnel Syndrome: When the ulnar nerve becomes compressed, this can cause cubital tunnel syndrome. Symptoms include tingling in the fingers and numbness. It is also called Ulnar Neuritis.
Tennis Elbow: This condition causes pain and weakness in the tendons in the elbow which attach to the muscles of the forearm. Common symptoms include pain on the inner side of the elbow and activities that require repeated use of the wrist extensor muscles, such as working at a computer.
Golfer's Elbow: Similar to Tennis Elbow, Golfer's Elbow causes pain on the outside elbow, which can sometimes radiate down the arm. Certain tasks, such as lifting and grasping may be particularly painful.
Mr Yanni - Crockenhill elbow consultant
"I have had minor surgery on a few occasions so I would just like to say I have never felt more at ease or more valued as a patient Mr Yanni was amazing and I would definitely recommend his brilliant work and his superb manor. Thank you."
As well as Crockenhill. Mr Yanni treats patients from the following nearby areas
Well Hill
Sundridge
St Mary Cray
Pratts Bottom
Beckenham
Hockenden
Eden Park