Do you need a specialist orthopaedic surgery or care near Cudham, Kent?
Orthopaedics is a branch of medicine devoted to the diagnosis, treatment, and management of diseases and injuries related to the body's musculoskeletal system. Mr Yanni is a Consultant Orthopaedic Surgeon working for the NHS and at private hospitals in Kent and London, including The Sloane Hospital in Bromley, Chelsfield Park Hospital in Chelsfield, or Sevenoaks Medical Centre in Sevenoaks.
Whether you are suffering from a sporting injury or dealing with osteoarthritis, Mr Yanni is dedicated to providing expert care. Specialising in conditions and diseases relating to the shoulder, hand, and wrist, or elbow, Mr Yanni has held the post of Consultant Orthopaedic Surgeon at Bromley Hospitals Group since 1994.
Mr Yanni has a keen interest in arthroscopic surgery and is passionate about offering patient-centric care. See what other patients have said about him on Doctify here. He is recognised by all major health insurance providers and is fee-assured one.
For more information or details, please contact Mr Yanni at d.h.yanni@btinternet.com
"Mr Yanni was very friendly and made me feel at ease. Explained the procedure very well prior to operation and was reassuring on the day of operation."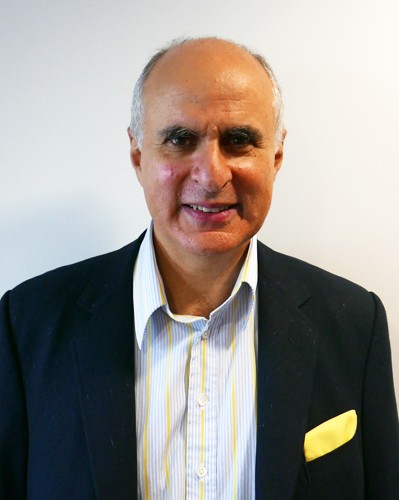 "Efficient sympathetic and very competent"
Common Conditions Treated In Cudham
Dupuytren's Contracture: This condition is characterised by the thickening of the network of fibres that sits beneath the palm.
Trigger Finger: This affects the flexor mechanism in the fingers and causes one or more of the fingers to catch or lock-in position. When the digit releases, it does so with a clock, hence the name 'trigger finger'.
Carpal Tunnel Syndrome: This common condition is caused by swelling that puts pressure on the wrist. Symptoms include pain, tingling, and aching in the hands, wrists, and forearms.
Base of Thumb Arthritis/Wrist Arthritis: Osteoarthritis is the process of degeneration of the cartilage lining on the joint. The main symptoms are pain and a reduction in grip.
Tendonitis: Tendonitis causes pain to appear suddenly or gradually. In some cases, it may also cause numbness.
RSI: This is an umbrella term for symptoms of the upper limb and hand pain that are caused by repetitive tasks.

Nuggets of Wisdom
BASE OF THUMB ARTHRITIS:
Trapeziometacarpal arthritis is a relatively common condition. It gives pain on key pinch and pin pinch.  Patients lose the first web space span (i.e cannot pull a large book from a shelf).  Early treatment consists of anti-inflammatories, injection and splintage.  The results of surgery are extremely good.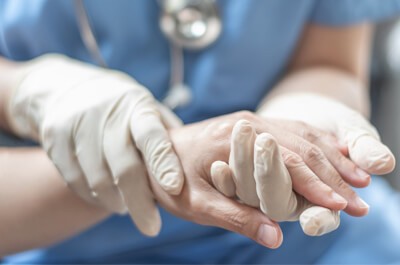 "Charming, very professional in delivering what he intends and believes will be beneficial to my problem."
Suffering from shoulder pain in Cudham? See a private medical specialist
Shoulder pain can cause a lack of movement throughout the arm. If you are suffering from shoulder pain in Cudham and it is affecting your everyday activities like getting dressed, driving, or participating in sport, Mr Yanni will aim to restore function and reduce pain.
Frozen Shoulder: The main symptoms of Adhesive Capsulitis are dull and aching pain, restricted movement, and stiffness. It occurs when the capsule of connective tissue that surrounds the bones, ligaments, and tendons thickens and contracts.
Shoulder Instability & dislocation: As your body's most mobile joint, your shoulder can rotate in different directions and is much easier to dislocate than other joints. Symptoms of dislocation include pain, swelling, numbness, and weakness. Once it has dislocated once it can be prone to frequent dislocations.
Shoulder Impingement: This occurs when the tendons in your shoulder rub against surrounding soft tissue, causing pain. It may also cause sudden pain when your arm is raised, especially above your head, and swelling and tenderness at the front of your shoulder.
Rotator Cuff Tear: Tears are normally associated with significant pain, particularly when performing certain movements. The pain is often worse at night.
Mr Yanni - Cudham shoulder surgeon
"Got right to the point of a long term injury. Fantastic consultant."
Caring elbow orthopaedic surgeon near Cudham
If you need an elbow doctor near Cudham, contact Mr Yanni. He can provide a fast diagnosis and treatment for all conditions.
Elbow Arthritis: Pain, swelling, instability, locking, and lack of full movement are all symptoms of osteoarthritis in the elbow. There is a range of surgical and non-surgical treatments available.
Cubital Tunnel Syndrome: Symptoms of this condition include numbness, tingling in your wrists and hands, a weakening of your grip, and difficulty with coordination.
Tennis Elbow: This is a painful condition that occurs where overuse leads to inflammation of the tendons on the outer side of the elbow.
Golfer's Elbow: Similar to Tennis Elbow, this gives rise to pain and tenderness on the inside of the elbow.
Mr Yanni - Cudham elbow consultant
"I have had minor surgery on a few occasions so I would just like to say I have never felt more at ease or more valued as a patient Mr Yanni was amazing and I would definitely recommend his brilliant work and his superb manor. Thank you."
Dunton Green
Orpington
Biggin Hill
Biddenden
Benenden