Are you suffering from shoulder pain in Bromley Common, Kent? See local consultant orthopaedic surgeon
Are you looking for a local consultant orthopaedic surgeon near Bromley Common or Bickley? If you are suffering from a shoulder, hand, wrist, or elbow condition this can lead to severe discomfort and can make performing everyday tasks hard. Mr Yanni is a specialist orthopaedic doctor who specialises in the diagnosis, management, and treatment of all types of conditions relating to these limbs.
Our upper limbs are under constant strain and whether you are very active or not, problems can occur at any time to anyone. Mr Yanni is a highly experienced consultant with over two decades of experience running NHS and private clinics. He can provide a rapid diagnosis and will be able to advise you around what the best next steps will be. He has a keen interest in arthroscopic surgery and can offer all types of surgical and non-surgical treatments and will advise you on the best plan for your needs.
Mr Yanni is recognised by all major health insurance providers and is fee assured. He runs private clinics at The Sloane Hospital in Bromley, and Chelsfield Park Hospital in Chelsfield and has a number of different appointment times available.
To book an appointment, please email d.h.yanni@btinternet.com today.
"Great surgeon. I felt well informed at all stages. Great outcome from my surgery, absolutely delighted. He was highly recommended to me by 4 friends who had experienced his top rate surgical skills and they didnt' lie! A lovely man too and first class bedside manner."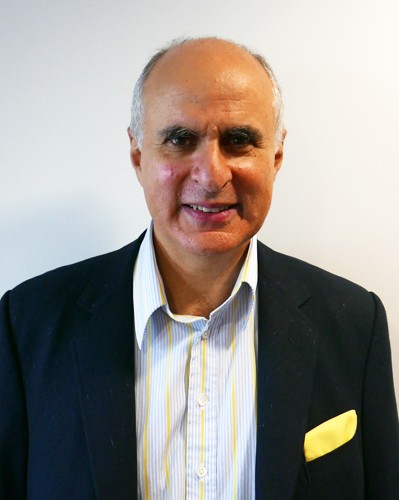 If you have any questions relating to treatments or to book an appointment, please email Mr Yanni at d.h.yanni@btinternet.com
"Efficient sympathetic and very competent"
Specialist Hand and wrist treatments near Bickley
If you are looking for a consultant specialising in hand and wrist conditions in Bickley or Bromley Common, Mr Yanni strives to deliver the best care. The hands and wrists play a vital role in all types of everyday activities and Mr Yanni will aim to remove pain and restore mobility and movement. Please see Mr Yanni's reviews here.
Common Conditions Treated In Bromley Common
Base of Thumb Arthritis/Wrist Arthritis: Osteoarthritis in the wrists and base of the thumb is common due to wear and tear but it can be very uncomfortable and painful.
Dupuytren's Contracture: This condition causes the fingers to curl into the plan of the hand causing pain and discomfort. This is due to scar-like tissue forming.
Carpal Tunnel Syndrome: This condition where the nerves pass over the carpal bone in a tight space become tightly packed and can cause a feeling of numbness or weakness in the hand or forearm.
Trigger Finger: This common condition occurs when the tendons on the hand become inflamed and can cause the sheath tunnel to become narrow and constricted causing the finger to catch in a bent position before popping straight.
Tendonitis: This refers to the inflammation of the tendons in the hand and wrist and it commonly occurs due to injury or repetitive motions.
RSI: Repetitive Strain Injuries (RSI) can lead to pain tenderness, swelling, and stiffness.

Nuggets of Wisdom
BASE OF THUMB ARTHRITIS:
Trapeziometacarpal arthritis is a relatively common condition. It gives pain on key pinch and pin pinch.  Patients lose the first web space span (i.e cannot pull a large book from a shelf).  Early treatment consists of anti-inflammatories, injection and splintage.  The results of surgery are extremely good.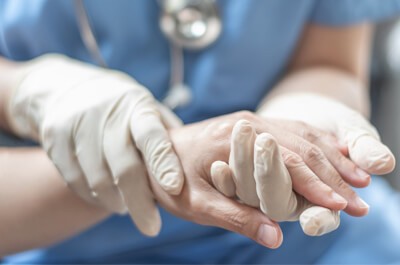 "Charming, very professional in delivering what he intends and believes will be beneficial to my problem."
Are you looking for a private shoulder surgeon near Bromley Common?
Shoulder pain can be very common and Mr Yanni is a shoulder expert working near Bromley Common and is dedicated to relieving shoulder pain and improving movement limitations.
Rotator Cuff Tear: Rotator cuff injuries or tears are a common source of shoulder pain. This can develop gradually and increase over time, interfering with sleep. Other symptoms include stiffness or weakness.
Shoulder Impingement: This is a painful condition that causes generalized aching, pain, and weakness. Activities like hair brushing and dressing may become hard.
Frozen Shoulder: Also known as Adhesive Capsulitis, this common condition develops over time and limits the motion of the shoulder joint. It can also make performing everyday tasks extremely painful.
Shoulder Instability & dislocation: The shoulder is the most mobile joint in the body and instability can lead to frequent dislocations.
Mr Yanni - Bromley Common shoulder surgeon
"Got right to the point of a long term injury. Fantastic consultant."
Recommended Bromley Common elbow consultant
Would you like to talk to a local and specialist elbow consultant near Bromley Common? Mr Yanni can treat all elbow conditions.
Cubital Tunnel Syndrome: This condition can cause pain, loss of sensation, tingling, or weakness.
Tennis Elbow: This painful condition involves the tendons that attach to the bone on the outside (lateral) part of the elbow. Gripping or lifting can become painful and pain may radiate down the forearm.
Golfer's Elbow: This condition causes pain and discomfort on the inside of the elbow and commonly occurs due to overuse and repetitive strain.
Elbow Arthritis/elbow locking: Osteoarthritis of the elbow can occur when the cartilage surface of the elbow is damaged. The most common symptoms are pain and a loss of range of motion.
Mr Yanni - Bromley Common elbow consultant
"I have had minor surgery on a few occasions so I would just like to say I have never felt more at ease or more valued as a patient Mr Yanni was amazing and I would definitely recommend his brilliant work and his superb manor. Thank you."
Well Hill
Bromley
Orpington
Petts Wood
Hockenden
Eden Park