Shoulder Consultant Orthopaedic surgeon near Anerley, SE20
Mr Yanni is a local specialist orthopaedic surgeon, diagnosing and treating orthopaedic conditions relating to the shoulder, hand, wrist, or elbow. He offers hand surgery, shoulder surgery, and all types of upper limb surgery, as well as non-surgical treatments near Anerley in London.
Mr Yanni successfully completes countless treatments every year and hears from his patients all the time about how dramatically their lives have improved; please check out Mr Yannis' reviews on Doctify, where he scores an average of 4.98 out of 5, based on over 500 reviews of his services.
Mr Yanni started his career at Guy's Hospital Medical School, before branching into orthopaedics. He was named Consultant Orthopaedic Surgeon at Bromley Hospital Group in 1994. He has been given a number of important distinctions including the Surgeon in Training Medal awarded by the RCS Edinburgh, the Raynes Institute Orthopaedic Prize, and the BOTA Travelling Fellowship.
Mr Yanni runs busy NHS clinics and private clinics throughout London and Kent. The nearest locations to Anerley include The Sloane Hospital in Bromley and Blackheath Hospital in Blackheath.
To arrange a consultation with Mr Yanni or to find out how he could help you, please contact his secretary Caroline on d.h.yanni@btinternet.com
"Great surgeon. I felt well informed at all stages. Great outcome from my surgery, absolutely delighted. He was highly recommended to me by 4 friends who had experienced his top rate surgical skills and they didnt' lie! A lovely man too and first class bedside manner."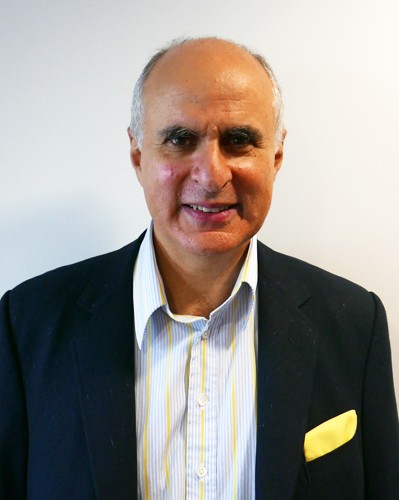 If you have any questions relating to treatments or to book an appointment, please email Mr Yanni at d.h.yanni@btinternet.com
"Efficient sympathetic and very competent"
Orthopaedic surgeon to treat hand and wrist conditions near Anerley
The hand and wrist are made up of 27 bones along with muscles, ligaments, tendons, and tissues. We use our hands and wrists all the time, so if you are experiencing hand and wrist pain in Anerley, Mr Yanni can help.
Common Conditions Treated In Anerley
Carpal Tunnel Syndrome: This condition is caused by pressure on the median nerve. Symptoms include aches, night pain, hand weakness, and clumsiness.
Dupuytren's Contracture: This is a progressive thickening and tightening of the tissue in the palm. It can cause the fingers to get stuck in a permanently bent condition.
Base of thumb arthritis or wrist arthritis: This is a painful condition caused by the long-term wear and tear of smooth cartilage that normally covers the joint. The bones start to rub together and it can cause pain and swelling.
Tendonitis: This is the inflammation of the tendons and is caused by overuse or sudden injury.
Trigger finger: This condition causes the fingers or thumb to 'catch' or become stuck in a bent condition.
RSI: This is a common orthopaedic health condition that refers to an injury that happens to the nerves, muscles, and tendons due to repetitive motions.

Nuggets of Wisdom
BASE OF THUMB ARTHRITIS:
Trapeziometacarpal arthritis is a relatively common condition. It gives pain on key pinch and pin pinch.  Patients lose the first web space span (i.e cannot pull a large book from a shelf).  Early treatment consists of anti-inflammatories, injection and splintage.  The results of surgery are extremely good.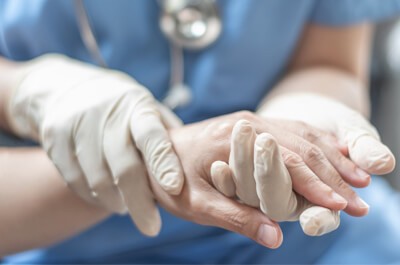 "Charming, very professional in delivering what he intends and believes will be beneficial to my problem."
Do you have shoulder pain or loss of function in Anerley? Contact local shoulder specialist
When shoulder pain strikes, it can affect everyday living and activities such as work, hobbies, driving, and even self-care. Mr Yanni aims to alleviate your shoulder pain and offers tailored care for whatever condition you are suffering from.
Rotator Cuff Tear: The rotator cuff is a group of muscles and tendons surrounding the shoulder blades. A tear can occur suddenly from a fall or over time, due to wear and tear. Symptoms of Rotator Cuff Tear include pain, which is often described as a dull ache.
Frozen Shoulder: This frustrating condition gives rise to a lack of mobility in the shoulder joint. Common symptoms include pain, stiffness, and swelling. It most commonly occurs in adults aged 40 to 60.
Shoulder Dislocation: The shoulder can dislocate fully or partially and one dislocation can lead to shoulder instability.
Shoulder impingement: There can be many reasons for pain when raising your arm but one of the most common reasons is shoulder impingement. Other names used to describe this condition include Shoulder Bursitis and Rotator Cuff Tendonitis.
Mr Yanni - Anerley shoulder surgeon
"Got right to the point of a long term injury. Fantastic consultant."
Trusted elbow orthopaedic doctor
The elbow is a complex joint, so if you are suffering from elbow pain in Anerley, Mr Yanni will aim to restore maximum function and reduce or eliminate pain.
Elbow Arthritis: The most common type of arthritis affecting the elbow is Rheumatoid Arthritis. This is an autoimmune condition that is characterised by pain, grinding or cracking at the joint, and swelling.
Cubital Tunnel Syndrome: When the ulnar nerve is pinched, it can cause numbness and tingling in the fingers, especially when the elbow is bent. It can also cause an aching pain on the inside of the elbow.
Tennis Elbow: This is a type of tendonitis in the elbow and it can be very painful and limit the range of motion. It can cause a burning sensation that goes up and down the elbow on the outside of the elbow.
Golfer's Elbow: This is inflammation that affects the tendons that attach the muscles of the forearm to the bone on the inside of the elbow. It causes pain and weakness on the inside of the elbow.
Mr Yanni - Anerley elbow consultant
"I have had minor surgery on a few occasions so I would just like to say I have never felt more at ease or more valued as a patient Mr Yanni was amazing and I would definitely recommend his brilliant work and his superb manor. Thank you."
As well as Anerley. Mr Yanni treats patients from the following nearby areas
Blackheath
Dulwich
Kidbrooke
Penge
Sydenham