Reliable specialist orthopaedic consultant near Dulwich, SE19
Mr Yanni is a leading orthopaedic surgeon, specialising in joint replacement and arthroscopic surgery of the shoulder, elbow, hand, and wrist. Highly-trained and experienced, Mr Yanni has almost two decades of experience as a Consultant Orthopaedic Surgeon at Bromley Hospitals Group. He runs several NHS clinics, as well as private consultations near Dulwich, Dulwich Village, or East Dulwich.
Mr Yanni trained at Guy's Hospital Medical School, before training in orthopaedic, including shoulder, elbow, hand, and trauma surgery on the South East Thames training programme through Guy's and St Thomas' Hospitals, as well as other hospitals. He then went on to do fellowships at a number of other hospitals. Mr Yanni is committed to continual research and education, so he can offer his patients the latest methods of diagnosis and treatment. His local clinics are based at The Sloane Hospital in Bromley and The Blackheath Hospital in Blackheath.
We know that if you are looking for a private doctor, you will want to feel confident in their hands. Mr Yanni is renowned for his personal, friendly, and thorough approach. Please see his reviews on Doctify. He will work always aim to offer the highest levels of care, to achieve the best outcomes.
For more details, please contact Mr Yanni's secretary, Caroline on d.h.yanni@btinternet.com
"Mr Yanni is a master of his craft, this was the second time he has operated on me, you feel safe in his hands and he is a true gentleman."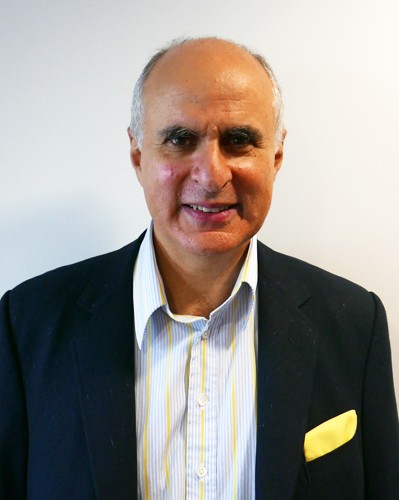 If you have any questions relating to treatments or to book an appointment, please email Mr Yanni at d.h.yanni@btinternet.com
Do you need a specialist hand and wrist surgeon near Dulwich?
If you are based in Dulwich, Dulwich Village, or East Dulwich, and you are suffering from hand and wrist problems, Mr Yanni can help. He will quickly diagnose any condition and work out a treatment plan for you. This may include both surgical and non-surgical options.
Common Conditions Treated In Dulwich
Carpal Tunnel Syndrome: When the median nerve is compressed, pressure can build up in the area of the wrist known as the carpal tunnel. When the pressure becomes severe, patients complain of wrist pain, tingling, numbness, and clumsiness in their hand movements.
Trigger finger: Trigger Finger or Trigger Thumb are conditions caused by the swelling of the flexor tendons, which bend the fingers into the palm. The tendons normally glide through a series of tunnels and when the tendons swell, they can cause a painful 'trigger' when they squeeze through the opening of the tunnel.
Base of thumb arthritis or wrist arthritis: Any condition that inflames or destroys a joint is called arthritis. Arthritis is common in both the base of the thumb and the wrist. Symptoms include pain and swelling.
Dupuytren's Contracture: Also known as Dupuytren's Disease, this condition is an abnormal thickening of the palmar fascia, which is the fibrous tissue in the palm.
Tendonitis: This condition is caused by inflammation of the tendons, which are the cords of tissue that connect muscle to bone. Symptoms include aching pain, swelling, and tenderness to touch.
RSI: This is an umbrella term that refers to pain caused by repetitive tasks and exertions.

Nuggets of Wisdom
UPPER LIMB PROBLEMS IN DIABETIC PATIENTS:
Diabetic patients are susceptible to diabetic cheiropathy, so-called diabetic 'slowing' of the hand and upper limb.  They are more prone to getting carpal tunnel syndrome (notwithstanding diabetic neuropathy), trigger fingers, coarsening of the joints with stiffness, stiffening of the elbow, frozen shoulder and Dupuytren's contracture.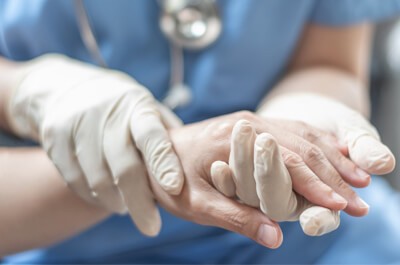 "Mr Yanni always has a kind, friendly and professional manor and always manages to make you feel at ease and well taken care of."
Private shoulder doctor near Dulwich for shoulder conditions
Are you based in Dulwich and waiting for shoulder surgery? Mr Yanni can ensure minimal waiting times.
Shoulder Dislocation: The shoulder joint is a ball and socket joint and falling or wrenching injuries can cause dislocation. Once the shoulder has dislocated, it can become unstable
Frozen Shoulder: When the capsule of the shoulder becomes inflamed (capsulitis), this can cause pain over the front and side of the shoulder and down the arm. As the capsule thickens, this leads to Adhesive Capsulitis.
Rotator Cuff Tear: If there is a tear in the rotator cuff, surgery is often required because the tendon cannot heal itself and it may enlarge in the future.
Shoulder impingement: This causes pain especially when reaching overhead and at night if you are lying on the injured shoulder, it can cause sleep disruption.
"Got right to the point of a long term injury. Fantastic consultant."
Clinical elbow orthopaedic specialists near Dulwich
Mr Yanni is a highly respected elbow specialist near Dulwich. He prides himself on delivering the highest levels of care.
Elbow Arthritis: When the cartilage surface of the elbow becomes damaged and is most commonly due to wear and tear.
Cubital Tunnel Syndrome: When people suffer from CTS, they find their hands becoming less strong and dextrous. The symptoms feel a bit like when you hit your funny bone.
Golfer's Elbow: Although this condition can develop from playing golf, it is more likely due to wear and tear and is due to the chronic degeneration of tendons on the inside of the elbow.
Tennis Elbow: Lateral Epicondylitis or Tennis Elbow is the inflammation of the tendons in the upper forearm which straighten the fingers and extend the wrist. Pain will be more noticeable during repetitive and stressful movements.
"I have had minor surgery on a few occasions so I would just like to say I have never felt more at ease or more valued as a patient Mr Yanni was amazing and I would definitely recommend his brilliant work and his superb manor. Thank you."