Orthopaedic shoulder surgeon with private clinics near Blackheath, SE3
There are a number of shoulder, elbow, hand, or wrist conditions that can make everyday tasks painful and difficult. Mr Yanni is a private Consultant Orthopaedic Surgeon running a number of private clinics near Blackheath, including at Blackheath Hospital and The Sloane Hospital in Bromley.
Mr Yanni has been working as a specialist orthopaedic doctor for over 20 years and offers advanced surgical and non-surgical treatments relating to the upper limbs. He has been Consultant Orthopaedic Surgeon at Bromley Hospitals Group since 1994 and comes highly recommended on doctor reviews site, Doctify.
Shoulder replacement surgery
Wrist arthroscopy
Elbow replacement
Hand surgery for Carpal Tunnel Syndrome
Release of a stiff elbow
Shoulder arthroscopy
He has been awarded the Surgeon in Training Medal awarded by the RCS Edinburgh, the Raynes Institute Orthopaedic Prize, and the BOTA Travelling Fellowship. He is recognised by all health insurance providers and will always aim to see you as quickly as he can.
To book a private appointment with Mr Yanni, please contact his secretary Caroline at d.h.yanni@btinternet.com
"Dr Yanni made me feel at home. Explained the procedure and duration of surgery. Engaged with me from the outset."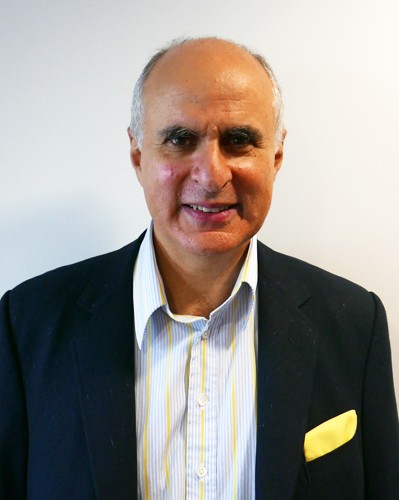 Orthopaedic hand and wrist doctor near Blackheath
There are many common causes of pain in the hand and wrist. If you are experiencing problems with your hands or wrists near Blackheath, Mr Yanni can help.
Common Conditions Treated In Blackheath
Carpal Tunnel Syndrome: This condition gives rise to radiating pain, weakness, and numbness in the palm, wrist, or fingers.
Dupuytren's Contracture: This thickening of the fascia in the palm can extend into the finger, causing them to bend in towards the palm.
Tendonitis: When the tendons become inflamed this can cause pain, swelling, or loss of movement.
Trigger finger: This is caused by the tendons on the finger becoming caught or stuck in the bent position. Symptoms include pain and a popping sensation when using the affected finger or thumb.
Base of thumb arthritis or wrist arthritis: Arthritis in the base of the thumb or wrist can cause pain and inflammation. There are different types of arthritis.
RSI: This is a repetitive strain injury caused by repeated motion or activity, without breaks or rest, repetitive lifting, or poor posture. Symptoms include pain, tingling, numbness, or weakness.

Nuggets of Wisdom
CO-EXISTENT PROBLEMS WITH CARPAL TUNNEL SYNDROME:
Carpal tunnel syndrome often co-exists with neck problems, diabetic neuropathy and even multiple sclerosis.  Once the diagnosis is confirmed, it is always a good policy to remove from the sum total of the picture the contribution coming from the carpal tunnel syndrome and then to deal with the more complicated issues (MS/neck problems) after that.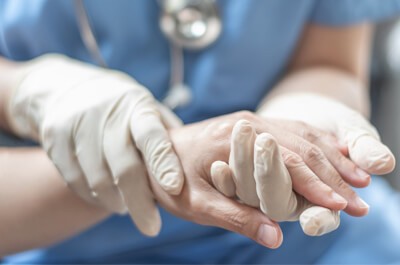 Treatment for common and complex shoulder conditions by a private doctor near Blackheath
The shoulder is an extraordinary joint that allows 180-degree movements but due to it being so mobile, many things can go wrong. If you are suffering from shoulder pain or you are experiencing a shoulder condition in Blackheath, Mr Yanni can take care of you.
Shoulder Dislocation: Due to its complex structure and range of motion, the shoulder can easily dislocate. Once it has dislocated once, it can become unstable.
Frozen Shoulder: This common condition – called Adhesive Capsulitis – can take up to two years to resolve and has three distinct phases.
Rotator Cuff Tear: Symptoms include pain caused by the inflammation of the torn muscle, as well as weakness and loss of movement.
Shoulder impingement: The most common cause of shoulder pain when you are lifting or rotating your arm is Shoulder Impingement. This common condition can happen at any age.
"Got right to the point of a long term injury. Fantastic consultant."
Are you looking for a private elbow orthopaedic doctor near Blackheath?
There are many causes of elbow pain, including trauma, sports injuries, arthritis, and repetitive movements. If you are suffering from elbow pain and are based near Blackheath, Mr Yanni can diagnose and treat your condition.
Elbow Arthritis: Inflammation is the main symptom of arthritis in the elbow and this will leave the joint stiff, painful, and swollen.
Cubital Tunnel Syndrome: Caused by pressure on the ulnar nerve in the elbow, this condition causes numbness and tingling that can come and go. It may also give rise to a poor grip.
Golfer's Elbow: This is a cumulative trauma injury and causes pain where the tendons attach to the elbow bone, which radiates down the forearm. Pain gets whose with grasping motions.
Tennis Elbow: This is a condition that results in the deterioration of the tendon fibres that attach to the bone on the outside of the elbow. It can cause severe pain and tenderness on the outer side of the elbow.