Consultant Orthopaedic Surgeon – hand, wrist, shoulder, and elbow specialist with private clinics near Green Street, Kent
Are you struggling with pain in your elbow, hand, wrist, or shoulder? Is shoulder pain stopping you from getting a good night's rest? Have you damaged your elbow or another upper limb playing sport? Mr Yanni is a consultant shoulder, hand, elbow, and wrist specialist, with private clinics near Green Street. He delivers world-class care and rehabilitation for patients suffering from a range of conditions.
Mr Yanni has spent over 20 years working for the NHS and in private medical care. He holds the post of Consultant Orthopaedic Surgeon at Bromley Hospitals Group, where he was appointed in 1994.
He treats a whole range of conditions, including:
Rotator cuff injuries
Tendonitis and RSI
Shoulder pain, impingement, or bursitis
Cubital Tunnel Syndrome and Carpal Tunnel Syndrome
Arthritis
Tennis and Golder's Elbow
Mr Yanni works in a range of local hospitals including The Sloane Hospital in Bromley and Chelsfield Park Hospital in Chelsfield, as well as other locations in Kent, London, and the South East.
He knows that the road to recovery starts with the right diagnosis and treatment plan.
Mr Yanni is fluent in three languages and welcomes patients with medical insurance from all major healthcare insurance providers, including Aviva, BUPA, and AXA. Please see his exemplary reviews.
Would you like to book a consultation? Please email d.h.yanni@btinternet.com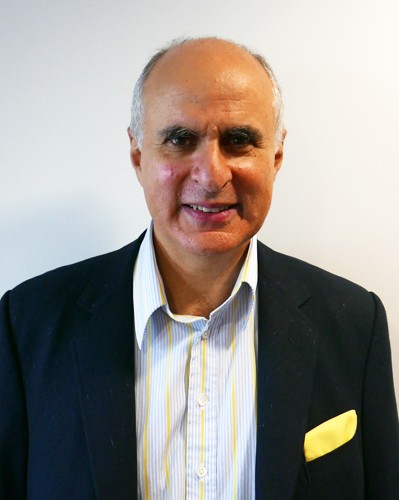 If you have any questions relating to treatments or to book an appointment, please email Mr Yanni at d.h.yanni@btinternet.com
"Mr Yanni has a very professional approach, his bedside manner makes you feel at ease immediately. Everything was explained to me clearly, I couldn't ask for a better surgeon to carry out my procedure."
Trusted elbow doctor and consultant near Green Street
Mr Yanni can treat common conditions and complex injuries relating to the elbow joint. He offers a range of surgical and non-surgical treatments to give you back the movement and the way of life you want.
Cubital Tunnel Syndrome: Causing tingling and numbness in the hands and fingers, Cubital Tunnel Syndrome occurs when the ulnar nerve becomes injured, inflamed, or swollen.
Elbow Arthritis: In simple terms, arthritis is the inflammation of a joint. Osteoarthritis occurs when the cartilage is worn away, causing stiffness, pain, and locking.
Golfer's Elbow & Tennis Elbow: The tendons surrounding the elbow can become susceptible to inflammatory conditions. When the outside of the elbow is affected, this is known as Tennis Elbow and when the inside is affected, this is called Golfer's Elbow. The cause for both conditions is repetitive stress.
Elbow surgeon in Green Street- Mr Yanni
"Mr Yanni makes you feel as if you are the only patient he's seeing that day, he's so caring attentive."
Specialist Green Street wrist and hand consultant
Mr Yanni is a hand and wrist specialist who can deliver exceptional patient care to patients living in Green Street. He can diagnose and treat all types of conditions, whether they are chronic or acute.
Common Conditions Treated In Green Street
Carpal Tunnel Syndrome: This condition affects the median nerve that shares a narrow tunnel, known as the carpal tunnel, with the tendons in the wrist. If the nerve becomes compressed, it can cause tingling and weakness in the hands or wrists.
Trigger finger: This condition causes the fingers or thumb to become locked into a bent position towards the palm. The digit can be stiff and uncomfortable and click when it straightens. Small lumps can sometimes appear at the base of the digit.
Dupuytren's Contracture: This progressive condition causes scarring of the skin on the palm, forcing the fingers to curl into the palm. Specialist surgery is one of the main ways to correct this.
Tendonitis: Tendon problems in the hands and wrists are common. Symptoms include pain, swelling, and tenderness.
Base of Thumb Arthritis/Wrist Arthritis: Osteoarthritis is common in the trapezium (the cube-shaped bone at the base of the thumb) and the wrist. When the cartilage becomes worn down, it can expose the bone and become painful and stiff.
RSI: Caused by overuse and repeating the same movement, Repetitive Strain Injuries are common in the hands and wrists. RSI causes pain, swelling, and a range of other uncomfortable symptoms.

Nuggets of Wisdom
AETIOLOGY OF GANGLIA IN THE OVER FIFTIES:
Whilst ganglia as a spontaneous event are extremely common in the young, a cause for a ganglion should always be established in the middle aged and elderly.  These are often secondary to degenerative changes in the carpus. It is also important to confirm the diagnosis for occasionally these can be confused with rare and serious sarcomas.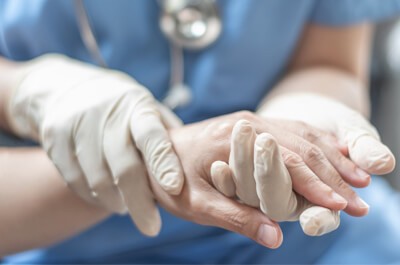 "Great surgeon – not only in the surgery itself, but every appointment leading up to and after surgery. So reassuring and calming, which was just so important and helpful for my mum."
Suffering from shoulder discomfort in Green Street? Contact our Orthopaedic Shoulder Consultant
The main shoulder joint – the glenohumeral – is a 'ball and socket' joint, featuring a ball that fits into the socket, allowing for a wide range of movements. If you are based in Green Street and suffering from shoulder pain or are struggling with a range of movement, Mr Yanni can treat it for you.
Frozen Shoulder: If you have a Frozen Shoulder, the capsule around the joint has become too tight. It can occur after an injury and is common with people who have diabetes. The pain can be severe, particularly at night.
Rotator Cuff Tear: A torn rotator cuff is most frequently seen in people over the age of 40 and can be painful and make it difficult to raise your arm properly.
Shoulder Impingement: The rotator cuff is a group of muscles and tendons that keeps the bone in the socket. Pain in this area is called shoulder impingement and it can cause further problems, such as Shoulder Bursitis. You may find it hard to raise your arm above your head. This condition can also sometimes be called Painful Arc Syndrome.
Shoulder Instability: The shoulder is very mobile and when the ball comes out of the socket either fully or partially (i.e. dislocated), it can make the whole joint to become unstable. Once the joint has dislocated once, it is more likely to happen in the future.
Shoulder surgeon in Green Street - Mr Yanni
"Got right to the point of a long term injury. Fantastic consultant."