Orthopaedic specialist treating shoulder, hand, and elbow conditions near Westcombe Park, SE3
Mr Yanni is a local orthopaedic consultant treating injuries and disorders of the hand, wrist, shoulder, or elbow. He uses a range of approaches and surgical techniques to restore function and alleviate pain. If you are based near Westcombe Park or one of the nearby parts of London or Kent, why wait? Mr Yanni runs a number of local private clinics and can see you quickly.
Mr Yanni has over two decades of experience in his specialist field of orthopaedics and has been Consultant Orthopaedic Surgeon at Bromley Hospitals Group since 1994. He runs NHS clinics and private practice at The Blackheath Hospital in Blackheath, Chelsfield Park Hospital in Chelsfield, and The Sloane Hospital in Bromley.
All orthopaedic surgery and non-surgical treatments are tailored to the needs of Mr Yanni's patients. He has a keen interest in arthroscopic where there is less trauma and scarring, shortening recovery times. If you need surgery Mr Yanni can discuss if this is the right option for you.
Mr Yanni offers fixed fees and is recognised by all major healthcare insurance providers. Please see his Doctify recommendations.
To learn more about Mr Yanni, please contact his secretary at d.h.yanni@btinternet.com
"Very caring and explained what he was going to do. He put my mind at rest and gave me his email address so I could contact him directly if i had any questions or worries Thank you for your kindness"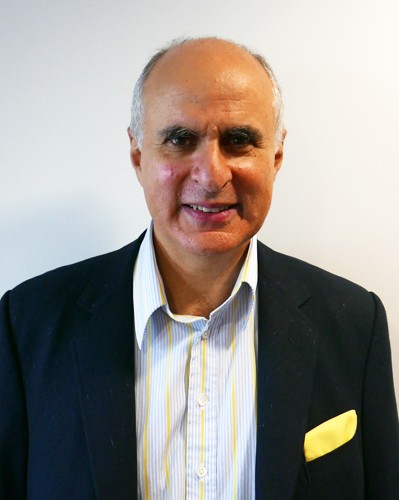 Specialist and time-served orthopaedic shoulder surgeon near Westcombe Park
A shoulder condition can make even the easiest everyday tasks hard. If you are suffering from a shoulder condition or pain in Westcombe Park, Mr Yanni can provide comprehensive treatment and follow-up care.
Frozen Shoulder: This is a common condition in which the shoulder stiffens, reducing its mobility. It is also called Adhesive Capsulitis.
Shoulder impingement: This occurs when part of the shoulder blade puts pressure on the rotator cuff tendons and bursae. It can be very painful when raising the arm above shoulder height.
Rotator Cuff Tear: The rotator cuff is a group of muscles and tendons in the shoulder. It helps to lift and rotate your arm and keep the joint in place. Shoulder pain can often be caused by a tear in this area and it can be severe.
Shoulder Dislocation & Instability: Shoulders are very mobile joints and the joint can dislocate fully or partially. When the ligaments, muscles, and tendons no longer secure the joint, it can become unstabl
Mr Yanni - Westcombe Park shoulder surgeon
"Got right to the point of a long term injury. Fantastic consultant."
High-quality hand and wrist care near Westcombe Park
Wrist and hand pain can be due to several problems or conditions. Whatever your symptoms, Mr Yanni can provide a fast diagnosis and treatment.
Common Conditions Treated In Westcombe Park
Trigger finger: The inability to move an affected finger or thumb freely without it catching is the main symptom of Trigger Finger or Trigger Thumb.
Carpal Tunnel Syndrome: This is a common and progressive condition caused by compression of the median nerve in the wrist area. The most common signs are tingling and numbness.
Dupuytren's Contracture: This hand condition causes the underlying fibrous tissues in the palm to thicken, so the fingers are unable to fully straighten.
Tendonitis: The thick and fibrous tissues that connect muscles and bones are tendons and when they become inflamed, this can lead to pain and swelling.
Base of thumb arthritis or wrist arthritis: Arthritis is an inflammatory condition of joints and it can affect the wrist and the base of the thumb.
RSI: Repetitive strain injury (RSI) is a gradual build-up of damage to muscles, tendons, and nerves.

Nuggets of Wisdom
CO-EXISTENT NECK AND SHOULDER PROBLEMS:
Shoulder and neck problems often co-exist, which is not surprising given their close anatomical proximity. It is important to decide through the history and physical examination, which of the two is the most dominant contributor to the sum total of the symptoms.  A careful clinical examination of the cervical spine and the shoulder very often resolves this.  Imaging may not achieve this, thus further highlighting the crucial role of a thorough clinical examination.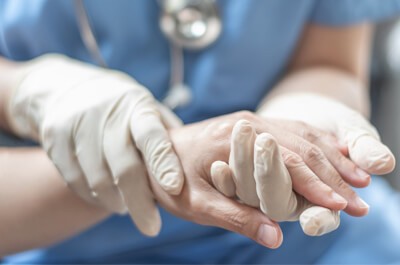 "Charming, very professional in delivering what he intends and believes will be beneficial to my problem."
Specialist diagnosis and treatment for elbow conditions near Westcombe Park
Some elbow problems occur as a result of a sports injury or accident, whilst others occur due to wear and tear. Mr Yanni is an expert Orthopaedic Consultant with clinics near Westcombe Park
Elbow Arthritis: Although the elbow is not a weight-bearing joint, arthritis is a common disease affecting the elbow. Pain, swelling, and stiffness are all common symptoms.
Cubital Tunnel Syndrome: This condition is characterised by compression of the ulnar nerve in the part of the elbow known as the cubital tunnel.
Tennis Elbow: This is the common name for a condition known as Lateral Epicondylitis. This injury is caused by overuse and causes inflammation on the tendon on the outer part of the el
Golfer's Elbow: This condition, also known as Medial Epicondylitis leads to microtears and inflammation of the tender on the inner part of the elbow.
Mr Yanni - Westcombe Park elbow consultant
"I have had minor surgery on a few occasions so I would just like to say I have never felt more at ease or more valued as a patient Mr Yanni was amazing and I would definitely recommend his brilliant work and his superb manor. Thank you."
As well as Westcombe Park . Mr Yanni treats patients from the following nearby areas
Penge
Mottingham
Sydenham
Bromley