Receive orthopaedic specialist care from a shoulder, hand, wrist, and elbow surgeon near Mottingham, SE9
Mr Yanni provides comprehensive diagnosis, treatment, and management of a wide range of shoulder, elbow, hand, and wrist conditions and problems for patients based in Mottingham or throughout London or Kent. He offers a full spectrum of non-surgical treatments and surgeries, including from arthroscopy and minimally-invasive procedures to complex joint replacements.
Mr Yanni graduated from Guy's Hospital Medical School then trained in orthopaedics at Guy's and St Thomas' Hospitals and other South East hospitals. He has been working as Consultant Orthopaedic Surgeon at Bromley Hospitals Group since 1994. He brings advanced clinical practice and research, bringing his patients the latest treatments.
Mr Yanni is dedicated to reducing patient discomfort, increasing mobility, and minimising recovery times.
Highly-skilled and experienced orthopaedic surgeon
Committed to high-quality orthopaedic care and excellent outcomes
Multiple private clinics nearby including at The Sloane Hospital in Bromley, Chelsfield Park Hospital, and Sevenoaks Medical Centre in Sevenoaks
Excellent recommendations on Doctify with high scores based on over 500 reviews
Recognised by all major healthcare providers
We look forward to your questions. Please contact Mr Yanni's secretary, Caroline at d.h.yanni@btinternet.com
"Great surgeon. I felt well informed at all stages. Great outcome from my surgery, absolutely delighted. He was highly recommended to me by 4 friends who had experienced his top rate surgical skills and they didnt' lie! A lovely man too and first class bedside manner."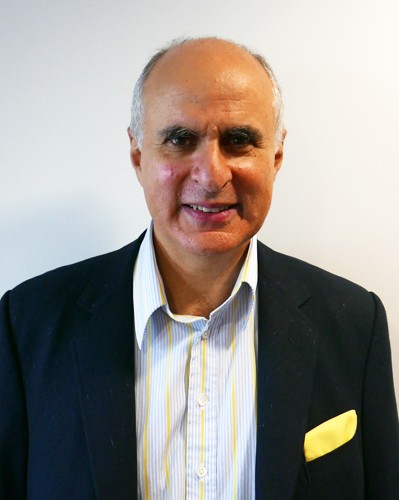 If you have any questions relating to treatments or to book an appointment, please email Mr Yanni at d.h.yanni@btinternet.com
"Efficient sympathetic and very competent"
Private doctor restoring hand and wrist function near Mottingham
Mr Yanni utilises innovative approaches to hand and wrist conditions. If you are looking for a private orthopaedic hand or wrist specialist near Mottingham, Mr Yanni aims to reduce pain and restore function.
Common Conditions Treated In Mottingham
Carpal Tunnel Syndrome: The carpal tunnel is a narrow passageway in your wrist through which nerves pass. When the main nerve becomes compressed, this causes tingling, numbness, and other symptoms.
Tendonitis: This condition is inflammation of the tendons in the hands or wrist that results in pain and swelling.
Trigger finger: Also known as Stenosing Tenosynovitis, this condition causes a finger or thumb to get stuck in a bent position. It is caused by inflammation, which narrows the space in the sheath that surrounds the tendon.
Base of thumb arthritis or wrist arthritis: Arthritis can affect the wrists and hands, particularly at the base of the thumb and the wrist. It develops when the cartilage that covers the joint starts to wear away.
Dupuytren's Contracture: This condition in the hand where the tissue under the skin in the palm and base of the fingers starts thickening. As the skin thickens and contracts, the fingers curl inwards.
RSI: Repetitive strain injury (RSI) is used to describe a range of conditions of the muscles, tendons, and other soft tissues. RSI is common in the wrists and hands, often caused by repetitive movements of working on computers.

Nuggets of Wisdom
BASE OF THUMB ARTHRITIS:
Trapeziometacarpal arthritis is a relatively common condition. It gives pain on key pinch and pin pinch.  Patients lose the first web space span (i.e cannot pull a large book from a shelf).  Early treatment consists of anti-inflammatories, injection and splintage.  The results of surgery are extremely good.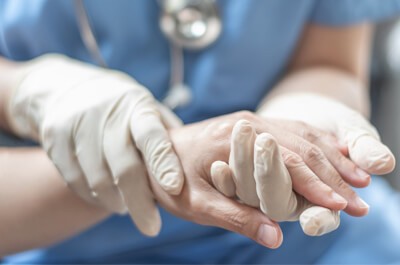 "Charming, very professional in delivering what he intends and believes will be beneficial to my problem."
Surgical and non-surgical techniques for shoulder conditions near Mottingham
Mr Yanni has vast and specialist knowledge of conditions relating to the shoulder. If you are based in Mottingham, Mr Yanni is dedicated to giving his patients the best available treatment.
Frozen Shoulder: There are three main phases associated with Frozen Shoulder, each with a varying timespan. It affects approximately 3 per cent of the population.
Rotator Cuff Tear: The symptoms of a Rotator Cuff Tear include pain, which can be present when you are resting and at night if you are lying on the affected shoulder. It can also make it hard to perform everyday activities, such as combing your hair or reaching behind your back.
Shoulder impingement: Often affecting active adults, shoulder impingement causes the painful catching of the bursa or tendon in the shoulder joint. Symptoms include pain that is present during activity and rest and a loss of strength and movement.
Shoulder Dislocation & Instability: The shoulder has the widest range of movement of any joint in the body. This means it is prone to dislocation and stability and once your shoulder has dislocated once, it can be prone to further problems.
Mr Yanni - Mottingham shoulder surgeon
"Got right to the point of a long term injury. Fantastic consultant."
Elbow injury specialist near Mottingham
The elbow is a hinge joint and if you are based near Mottingham, Mr Yanni has the training and skill to ensure his patients live pain-free.
Elbow Arthritis: Arthritis is the loss of cartilage within the joint and symptoms include swelling, tenderness, or sharp pain.
Cubital Tunnel Syndrome: Also known as Ulnar Neuropathy is the compression or irritation of the ulnar nerve. Symptoms include muscle weakness, pain, or numbness.
Tennis Elbow: This condition is caused by the overuse of the forearm and hand muscles and causes an injury to tendons on the outside of the elbow.
Golfer's Elbow: Similar to Tennis Elbow, this condition causes damage to the tendons on the inside of the elbow. Pain can radiate up the arm.
Mr Yanni - Mottingham elbow consultant
"I have had minor surgery on a few occasions so I would just like to say I have never felt more at ease or more valued as a patient Mr Yanni was amazing and I would definitely recommend his brilliant work and his superb manor. Thank you."
As well as Mottingham. Mr Yanni treats patients from the following nearby areas
Penge
Sydenham
Westcombe Park
Bromley