Expert & specialist orthopaedic care by private surgeon near Penge, BR3
Mr Yanni is a private orthopaedic doctor who offers a full spectrum of orthopaedic care near Penge or the wider areas of London or Kent. He can treat a whole range of conditions or problems relating to the shoulder, elbow, hand, or wrist that might be holding you back. He is dedicated to offering quality care and commitment that exceeds your expectations.
Mr Yanni speaks three languages and has been a doctor for over 30 years. He has been working as a Consultant Orthopaedic Surgeon at Bromley Hospitals Group since 1994. He offers a whole range of non-surgical and surgical treatments, including arthroscopic surgery, which is minimally-invasive keyhole surgery.
Mr Yanni runs busy NHS clinics and also several private orthopaedic clinics. His locations near Penge, include The Sloane Hospital in Bromley and The Blackheath Hospital in Blackheath.
Wrist surgery
Upper limb surgery
Arthroscopic surgery
Non-surgical treatment
Mr Yanni can provide an all-inclusive price for treatments and you can take peace of mind, knowing there is one fixed price. Mr Yanni is covered by all major healthcare providers.
Please contact Mr Yanni's secretary, Caroline at d.h.yanni@btinternet.com
"Great surgeon. I felt well informed at all stages. Great outcome from my surgery, absolutely delighted. He was highly recommended to me by 4 friends who had experienced his top rate surgical skills and they didnt' lie! A lovely man too and first class bedside manner."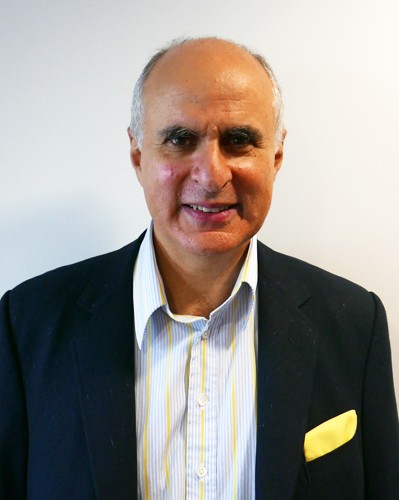 If you have any questions relating to treatments or to book an appointment, please email Mr Yanni at d.h.yanni@btinternet.com
"Efficient sympathetic and very competent"
Friendly hand and wrist orthopaedic care in Penge
Hands and wrists contain an intricate arrangement of joints, bones, cartilage, and tendons. Mr Yanni will work with you to reduce pain and improve function. Schedule an appointment at one of his private clinics near Penge.
Common Conditions Treated In Penge
Carpal Tunnel Syndrome: The carpal tunnel is a narrow and small space located on the palm side of the wrist. The median nerve and tendons pass through this space and when the tendons become inflamed, this can put pressure on the nerve.
Dupuytren's Contracture: There are multiple layers of tissue in the palm. In this disease, the connective tissue starts to thicken and in advanced cases, a cord may develop from the palm of the finger.
Trigger finger: Finger movement is achieved by a complex system of pulleys and tendons. Trigger Finger develops when the pulley thicken or tighten or when the tendon becomes inflamed. In both cases, the finger can get caught in a bent position before popping straight.
Tendonitis: When tendons in the hand and wrist become inflamed, this can cause pain, swelling, and weakness.
Base of thumb arthritis or wrist arthritis: When a joint develops Osteoarthritis, the cartilage begins to wear down and the joint surface becomes irregular. Signs include pain, swelling, or stiffness.
RSI: Repetitive strain injury (RSI) is used to describe a range of conditions of the muscles, tendons, and other soft tissues. RSI is common in the wrists and hands, often caused by repetitive movements of working on computers.

Nuggets of Wisdom
BASE OF THUMB ARTHRITIS:
Trapeziometacarpal arthritis is a relatively common condition. It gives pain on key pinch and pin pinch.  Patients lose the first web space span (i.e cannot pull a large book from a shelf).  Early treatment consists of anti-inflammatories, injection and splintage.  The results of surgery are extremely good.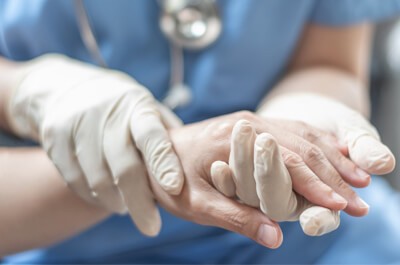 "Charming, very professional in delivering what he intends and believes will be beneficial to my problem."
Shoulder injury and condition specialist near Penge
Your shoulder is the most mobile joint within the body. When the shoulder becomes damaged, either through trauma or repetitive injury, this can cause ongoing pain and inflammation. Mr Yanni has a number of private clinics near Penge.
Frozen Shoulder: Also known as Adhesive Capsulitis, this is a painful and disabling condition where the connective tissue, known as the shoulder capsule, becomes inflamed and stiff.
Rotator Cuff Tear: Symptoms of a Rotator Cuff Tear, include difficulty reaching behind your back, a dull ache, or a feeling or weakness in your arm.
Shoulder impingement: If the tendons in your shoulder can become inflamed or swollen, it can pinch the bones of the shoulder causing pain.
Shoulder Dislocation & Instability: Shoulders can dislocate as a result of sport or a fall. Once you have a dislocated shoulder, it can become prone to further structural problems, repeat dislocations, and instability.
Mr Yanni - Penge shoulder surgeon
"Got right to the point of a long term injury. Fantastic consultant."
Penge elbow orthopaedic surgeon
Mr Yanni brings advanced surgical and non-surgical elbow treatments to patients in Penge.
Tennis Elbow: This is a degenerative condition of the tendon fibres that attach to the bony prominence called the epicondyle on the outside of the elbow. This can give rise to severe or burning pain on the outer part of the elbow.
Elbow Arthritis: Rheumatoid Arthritis and Osteoarthritis can be present in the elbow. Symptoms include pain, swelling, or weakness in the elbow.
Cubital Tunnel Syndrome: When the ulnar nerve becomes compressed, this can cause a feeling of pins and needles in the fingers. Symptoms include muscle weakness, pain, or numbness.
Golfer's Elbow: Symptoms of this condition include stiffness in the elbow, weakness in the hands and wrists, and a numb or tingling sensation.
Mr Yanni - Penge elbow consultant
"I have had minor surgery on a few occasions so I would just like to say I have never felt more at ease or more valued as a patient Mr Yanni was amazing and I would definitely recommend his brilliant work and his superb manor. Thank you."
As well as Penge. Mr Yanni treats patients from the following nearby areas
Mottingham
Sydenham
Westcombe Park
Bromley