An orthopaedic surgeon specialising in surgical and non-surgical treatments near Tonbridge, Kent
Mr Yanni is a Consultant Orthopaedic Surgeon, who specialises in surgical and non-surgical treatment of the upper limbs including the hand, wrist, shoulder, and elbow. He works with all different types of patients and is known for his personable, friendly, and reliable approach.
Mr Yanni will address every patient's individual needs in order to provide the best-tailored treatment plan for them. He has been a doctor for over 30 years and has been working as a Consultant Orthopaedic Surgeon at Bromley Hospitals Group for almost two decades.
He runs a number of private orthopaedic clinics throughout Kent and in the South East. His nearest clinics to Tonbridge are at Sevenoaks Medical Centre in Sevenoaks, Chelsfield Park Hospital in Chelsfield, and KIMS Hospital in Maidstone. Mr Yanni can provide you with a rapid diagnosis of shoulder elbow and hand disorders and will always ensure that you have what you need.
He is recognised by all major healthcare insurance providers including Bupa, AXA, and Cigna.
For more information about Mr. Yanni's clinics or to make an appointment, please drop a line to d.h.yanni@btinternet.com
"Great surgeon. I felt well informed at all stages. Great outcome from my surgery, absolutely delighted. He was highly recommended to me by 4 friends who had experienced his top rate surgical skills and they didnt' lie! A lovely man too and first class bedside manner."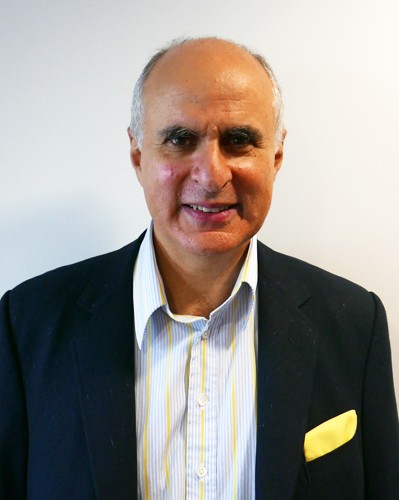 If you have any questions relating to treatments or to book an appointment, please email Mr Yanni at d.h.yanni@btinternet.com
"Efficient sympathetic and very competent"
Expert hand and wrist specialist surgeon based near Tonbridge
Do you have a wrist or hand issue near Tonbridge? Mr Yanni will strive to understand your hand or wrist problem and then will explore the best treatment options available to you.
Common Conditions Treated In Tonbridge
RSI: This is caused by repetitive movements whilst performing certain activities, most commonly at work. This can give rise to pain, swelling, stiffness, tingling, and other symptoms.
Dupuytren's Contracture: This is a disorder of the palm of the hand or fingers, where the fascia forms thick cords that can cause the fingers to roll inwards.
Carpal Tunnel Syndrome: This is a condition caused by the main nerves in the wrist area becoming compressed and can lead to numbness and tingling that is often worse at night.
Trigger Finger/Trigger Thumb: The main symptoms of Trigger Finger are pain, which is often felt in the base of the affected thumb or finger, followed by swelling or stiffness.
Tendonitis: This commonly occurs due to overuse of the joint and results in inflammation of the tendons.
Wrist Arthritis/Base of Thumb Arthritis: Thumb and Wrist Osteoarthritis can give rise to pain, swelling, and stiffness
in the affected joint and loss of function performing everyday activities.

Nuggets of Wisdom
BASE OF THUMB ARTHRITIS:
Trapeziometacarpal arthritis is a relatively common condition. It gives pain on key pinch and pin pinch.  Patients lose the first web space span (i.e cannot pull a large book from a shelf).  Early treatment consists of anti-inflammatories, injection and splintage.  The results of surgery are extremely good.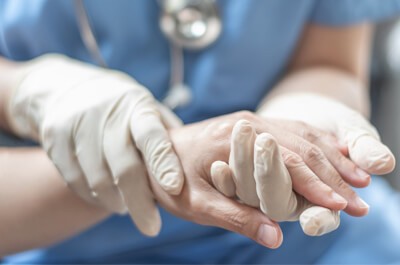 "Charming, very professional in delivering what he intends and believes will be beneficial to my problem."
Highly-regarded specialist shoulder doctor near Tonbridge
Mr Yanni can provide high-quality and expert orthopaedic care for patients suffering from shoulder pain and conditions near Tonbridge. He offers all types of surgical treatments and has a keen interest in arthroscopic surgery.
Shoulder Impingement: This is the result of the tendon to the rotator cuff muscle or the shoulder's bursa becoming irritated and can lead to pain that may disturb sleep or prevent you from completing everyday activities.
Shoulder Dislocation & Instability: The shoulder is the most mobile joint in the body and can completely or partially dislocate. This can lead to the shoulder becoming more unstable over time.
Rotator Cuff Tear: A Rotator Cuff Tear is a common reason for shoulder pain in adults and can cause pain when resting or lifting or lowering your arm.
Frozen Shoulder: Adhesive Capsulitis or Frozen Shoulder is characterised by stiffness and pain in the shoulder joints. Symptoms tend to worsen over time.
Mr Yanni - Tonbridge shoulder surgeon
"Got right to the point of a long term injury. Fantastic consultant."
Elbow care by Tonbridge orthopaedic surgeon
Mr Yanni offers leading treatment for elbow conditions, including Tennis Elbow. If you are based in Tonbridge, he will be able to put you on the path to recovery in one single appointment.
Cubital Tunnel Syndrome: Also known as Ulnar Neuropathy, this condition is caused by increased pressure to the ulnar nerve that passes close to the surface of the skin. It gives rise to tingling, pain, and numbness.
Tennis Elbow: Lateral Epicondylitis or Tennis Elbow is a painful condition involving the tendons that attach to the bone on the outside or lateral part of the elbow.
Golfer's Elbow: This is a condition that causes pain on the inner side of the elbow and can lead to numbness.
Elbow Arthritis: Arthritic elbows occur when the cartilage surface of the elbow is damaged. Symptoms typically include pain and loss of a range of motion.
Mr Yanni - Tonbridge elbow consultant
"I have had minor surgery on a few occasions so I would just like to say I have never felt more at ease or more valued as a patient Mr Yanni was amazing and I would definitely recommend his brilliant work and his superb manor. Thank you."
As well as Tonbridge. Mr Yanni treats patients from the following nearby areas
Penge
Sevenoaks
Sydenham
Blackheath
Westerham