Hand, wrist, shoulder, and elbow surgeries by a private doctor near Westerham, Kent
Injuries or arthritis in your hand, wrist, elbow, or shoulder can cause great discomfort and may eventually require surgical treatment. All these limbs play a vital role in everyday activities including gripping items, lifting, and writing.
Mr Yanni is a renowned orthopaedic surgeon based near Westerham in Kent. He is trained in the surgical and medical treatment of all types of upper limb conditions. He has been a doctor for over 30 years and has been specialising in orthopaedics for over two decades. He can offer fast diagnosis and treatment options tailored to you to ensure you get the highest standard of health care.
As well as working for the NHS, Mr Yanni runs a number of private orthopaedic clinics, near Westerham in Kent, including at Sevenoaks Medical Centre in Sevenoaks and Chelsfield Park Hospital in Chelsfield. Mr Yanni will work with you to develop the best possible treatment plan for your condition so he can get you on the road to recovery.
Mr Yanni has a dedicated and caring approach and will find you the earliest appointment possible. Please see his reviews on Doctify. He is recognised by all health insurance providers including Bupa, AXA, and Aviva.
Please contact Mr Yanni now to book an appointment on d.h.yanni@btinternet.com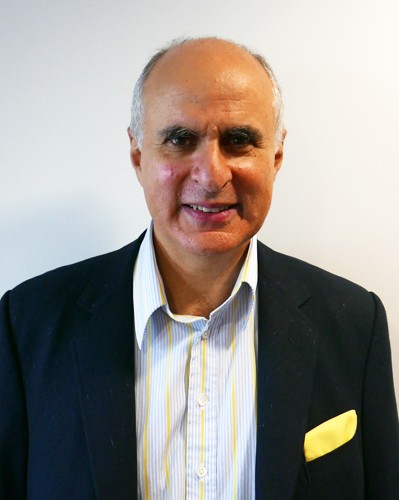 "Felt comfortable and safe throughout."
Westerham hand and wrist consultant orthopaedic doctor
Mr Yanni understands that experiencing an orthopaedic condition of your wrist or hand can cause wide-ranging symptoms, including pain and a lack of mobility. If you are based in Westerham, he can offer a rapid assessment and diagnosis.
Common Conditions Treated In Westerham
Carpal Tunnel Syndrome: This is a condition where the median nerve that passes over the carpal bone becomes compressed. CTS is characterised by numbness, pain, and tingling in the hands and fingers.
Trigger Finger/Trigger Thumb: This is a common condition and is the narrowing of the tendon sheath in the thumb that can interfere with normal finger movement. It is called Trigger Finger because your finger or thumb can become stuck in a bent position.
Tendonitis: Tendon injuries and tendonitis can occur due to trauma and wear and tear.
Wrist Arthritis/Base of Thumb Arthritis: Osteoarthritis in the thumb and wrist is characterised by pain, swelling, and tenderness.
RSI: Repetitive injuries of the hand and wrist can cause stiffness, weakness, pain, and tenderness.
Dupuytren's Contracture: This is a disease that, over time, can force the fingers to curl inwards towards the palm.

Nuggets of Wisdom
BASE OF THUMB ARTHRITIS:
Trapeziometacarpal arthritis is a relatively common condition. It gives pain on key pinch and pin pinch.  Patients lose the first web space span (i.e cannot pull a large book from a shelf).  Early treatment consists of anti-inflammatories, injection and splintage.  The results of surgery are extremely good.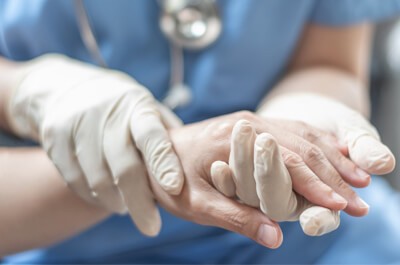 "Dr Yanni is very thorough and explained the procedure and recovery very well. More importantly he has improved my shoulder movement ten fold"
Recommended orthopaedic shoulder doctor near Westerham
Mr Yanni can offer patients in Westerham the very best in shoulder surgery and non-surgical treatment.
Shoulder Impingement: This is the collective name of a range of conditions that give rise to pain that gets worse on lifting the arm.
Shoulder Dislocation & Instability: The shoulder has a wide range of movement but this can come at the expense of stability. Once the joint has dislocated once, it can become vulnerable to recurrent episodes.
Rotator Cuff Tear: The rotator cuff is the term used for the ring of tendons that surround the shoulder joint. If you have a tear in this area, you may experience pain on the top or front of your shoulder. This is normally worse with any activity where you have to raise your arm above shoulder level.
Frozen Shoulder: Adhesive Capsulitis is a thickening of the lining of the joint that leads to inflammation and a decreased range of movement. It is a self-limiting condition but this can take several years and many treatment options can help speed recovery.
Do you need private orthopaedic elbow care in Westerham?
Mr Yanni can assist with all treatment of conditions relating to the elbow. If you are based in Westerham, Mr Yanni can provide you with first-class treatment and care for all conditions.
Cubital Tunnel Syndrome: When the ulnar nerve becomes irritated or trapped it will cause tingling and numbness in the hands and fingers.
Tennis Elbow: This painful condition is caused by the degeneration of the tendons on the forearm that join the muscles to the outside of the elbow. It is most often due to overuse.
Golfer's Elbow: Similar to Tennis Elbow, this is caused by the inflammation of the tendons in the forearm that join the muscles on the inside of the elbow.
Elbow Arthritis: Elbow arthritis can occur due to wear and tear and can cause pain and stiffness in the elbow joint, as well as a loss of range of movement or a grating sensation.