Hand, shoulder, and wrist private surgery near Wrotham, Kent
Orthopaedics is an area of surgery that focuses on conditions and injuries that affect the body's musculoskeletal system. This is a system that includes your ligaments, tendons, muscles, joints and bones and allows us to keep active.
Many of us will suffer from some form of orthopaedic pain or problem in our lives. Mr. Yanni can offer expert and specialist care and support starting with the diagnosis of any condition through  to treatment and rehabilitation so you get back on your feet as quickly as possible.
If you are based in Wrotham in Kent, and require the assistance of a private doctor, please do not hesitate to get in touch. Mr Yanni runs a number of private clinics, including at KIMS Hospital in Maidstone and Chelsfield Park Hospital in Chelsfield.
Mr Yanni studied medicine at Guy's Hospital Medical School and then went on to train in orthopaedics, including trauma, hand, elbow, and shoulder surgery on the South East Thames Training Programme. Since then, he has been a specialist orthopaedic doctor  rising through the ranks for over two decades. Please see his glowing testimonials on Doctify.
Mr Yanni is currently Consultant Orthopaedic Surgeon at Bromley Hospitals Group, a role he has held since 1994. He provides a comprehensive service for all elbow, hand, wrist, and shoulder conditions, including joint replacements, with a strong focus on keyhole surgery.
Mr. Yanni he can be reached on d.h.yanni@btinternet.com
"Great surgeon. I felt well informed at all stages. Great outcome from my surgery, absolutely delighted. He was highly recommended to me by 4 friends who had experienced his top rate surgical skills and they didnt' lie! A lovely man too and first class bedside manner."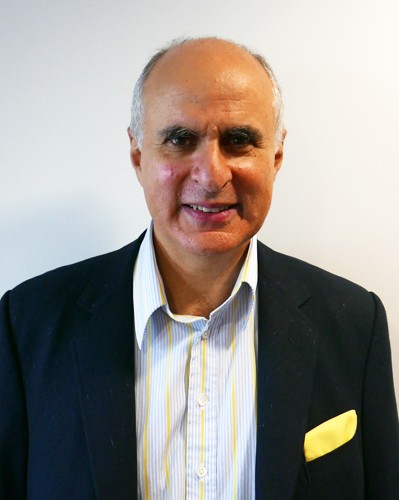 If you have any questions relating to treatments or to book an appointment, please email Mr Yanni at d.h.yanni@btinternet.com
"Efficient sympathetic and very competent"
Westerham hand and wrist consultant orthopaedic doctor
Mr Yanni understands that experiencing an orthopaedic condition of your wrist or hand can cause wide-ranging symptoms, including pain and a lack of mobility. If you are based in Westerham, he can offer a rapid assessment and diagnosis.
Common Conditions Treated In Wrotham
Carpal Tunnel Syndrome: When the median nerve is compressed in a tight tunnel it can cause a tingling or numbing sensation, as well as some pain in the hand or wrists.
Trigger Finger/Trigger Thumb: This condition occurs when the tendon that bends the affected finger or thumb catches at the entrance to the tunnel that runs through it, stopping it from moving the thumb properly.
Wrist Arthritis/Base of Thumb Arthritis: Osteoarthritis in the base of the thumb is very common in women aged over 50 and can cause stiffness and grinding. Arthritis is also common in the wrist.
Dupuytren's Contracture: This is a disease where scar-like tissue forms just beneath the skin of the fingers and the palm of the hands. Over time, this can cause the fingers to curl in towards the palm.
Tendonitis: The tendons are rope or cord-like bands of tissue that can become irritated, inflamed, or swollen, making it hard to move the tendons properly.
RSI: RSI has similar symptoms to tendonitis and can occur in the fingers or wrist, with pain when moving, swelling, and difficulty gripping.

Nuggets of Wisdom
BASE OF THUMB ARTHRITIS:
Trapeziometacarpal arthritis is a relatively common condition. It gives pain on key pinch and pin pinch.  Patients lose the first web space span (i.e cannot pull a large book from a shelf).  Early treatment consists of anti-inflammatories, injection and splintage.  The results of surgery are extremely good.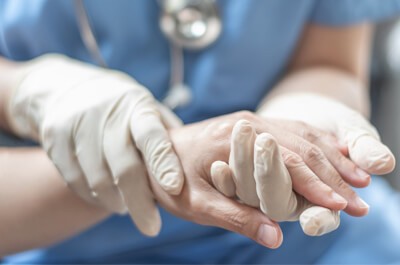 "Charming, very professional in delivering what he intends and believes will be beneficial to my problem."
Highly-experienced orthopaedic shoulder surgeon near Wrotham
Mr Yanni can diagnose, treat, and manage all types of shoulder conditions. If you are based in Wrotham and are fed up being on an long NHS waiting list or want to see a doctor sooner, Mr Yanni can help.
Shoulder Impingement: There are a number of causes of shoulder impingement. Pain is normally present during activities when you are lifting your arm forwards or sideways.
Shoulder Dislocation & Instability: The shoulder can be prone to dislocating completely or partially. This can cause pain and recurrent dislocations in the future.
Rotator Cuff Tear: Injury to the rotator cuff may result in a partial or complete tear. Symptoms of this condition include pain that radiates down the arm and weakness when you move your arm from the shoulder, such as when you make a lifting motion.
Frozen Shoulder: Frozen Shoulder is an extremely painful condition that has three distinct phases starting with pain, then leading to pain and stiffness, and ending with stiffness.
Mr Yanni - Wrotham shoulder surgeon
"Got right to the point of a long term injury. Fantastic consultant."
Private elbow treatment by orthopaedic consultant near Wrotham
We can all suffer from elbow pain at some point in our lives. If you are based in Wrotham and need to manage an elbow condition, Mr Yanni can provide access to a full treatment pathway.
Cubital Tunnel Syndrome: This is a relatively common condition, with women two to three times more likely to suffer from it than men. It leads to a tingling on numbness sensation in the hands and wrist.
Tennis Elbow: This is a condition that typically causes pain on the outside of the elbow and often occurs due to overuse of the muscles or tendons of the forearm.
Golfer's Elbow: This condition causes pain and inflammation where the tendons are attached to the upper arm, so the pain is felt on the inside of the elbow. Pain can radiate down towards the wrist.
Elbow Arthritis: Arthritis in the elbow can eventually wear away the smooth cartilage covering the surface of the joint and the bone underneath will become damaged. This causes pain, tenderness, and a locking sensation.
Mr Yanni - Wrotham elbow consultant
"I have had minor surgery on a few occasions so I would just like to say I have never felt more at ease or more valued as a patient Mr Yanni was amazing and I would definitely recommend his brilliant work and his superb manor. Thank you."
As well as Wrotham. Mr Yanni treats patients from the following nearby areas
Otford
West Malling
Dunton's Green
Blackheath
Westerham