Private orthopaedic doctor offering trauma and orthopaedic surgery near Sydenham, SE26
From the ends of our fingers to the top of our shoulders, we rely on our hands, wrists, elbows, and shoulders to perform routines on a daily basis. These joints along with the muscles, tendons, and ligaments that support their function can be prone to injury and specific conditions. This can not only be painful but impact daily routines. If you are tired of waiting for NHS treatment and are looking for a private orthopaedic surgeon, near Sydenham or one of the wider areas of London and Kent, Mr Yanni would be happy to help.
Mr Yanni offers both non-operative and operative care of hand, arm, wrist, elbow, and shoulder conditions and he will tailor a unique treatment plan to meet your specific needs. Mr Yanni has over three decades of experience as a doctor and has been in the role of consultant orthopaedic surgeon at Bromley Hospitals Group since 1994.
Mr Yanni's clinics near Sydenham include the Sloane Hospital in Bromley, The Blackheath Hospital in Blackheath, and Chelsfield Park Hospital in Chelsfield. Mr Yanni offers the latest state-of-the-art procedures and has a keen interest in arthroscopic or minimally invasive surgeries and techniques, which can provide faster recovery times and excellent outcomes for patients. Please see his glowing reviews on Doctify.
Mr Yanni remains at the forefront of the latest advances in orthopaedics and will always optimise patient outcomes at every stage. To speak to Mr Yanni, please contact his secretary at d.h.yanni@btinternet.com
"Great surgeon. I felt well informed at all stages. Great outcome from my surgery, absolutely delighted. He was highly recommended to me by 4 friends who had experienced his top rate surgical skills and they didnt' lie! A lovely man too and first class bedside manner."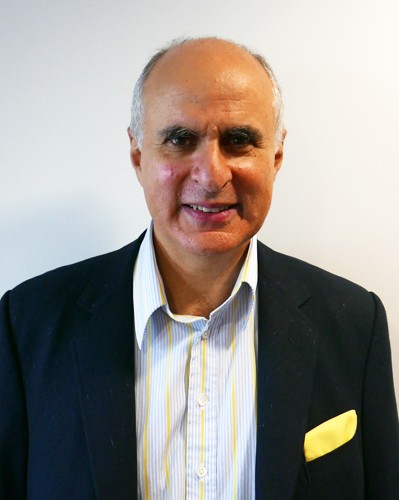 If you have any questions relating to treatments or to book an appointment, please email Mr Yanni at d.h.yanni@btinternet.com
"Efficient sympathetic and very competent"
Orthopaedic hand and wrist doctor with clinics near Sydenham
Hands and wrists contain an intricate arrangement of joints, bones, cartilage, and tendons. Mr Yanni will work with you to reduce pain and improve function. Schedule an appointment at one of his private clinics near Penge.
Common Conditions Treated In Sydenham
Carpal Tunnel Syndrome: This is a condition that is brought on by the increased pressure on the median nerve in the wrist. Symptoms may include numbness, pain, or tingling, in the hand, arm, or fingers.
Trigger finger: Stenosing Tenosynovitis involves the pulleys or tendons in the hand that bends the fingers. When there is inflammation or swelling, the affected finger or thumb can become hard to move freely.
Dupuytren's Contracture: This causes an abnormal thickening of the tissue beneath the skin. It starts in the palm and extends to the fingers.
Tendonitis: Muscles attach to the bones with tendons and when these tendons become inflamed, this can cause tendonitis.
Base of thumb arthritis or wrist arthritis: Arthritis can affect any joint in the body, including the bones in the wrists, hands, and fingers. The most common types of arthritis are Osteoarthritis and Rheumatoid Arthritis.
RSI: This stands for repetitive strain injury (RSI) and this type of soft tissue injury comes from repetitive, prolonged, or awkward movements in the muscles, nerves, or tendons.

Nuggets of Wisdom
BASE OF THUMB ARTHRITIS:
Trapeziometacarpal arthritis is a relatively common condition. It gives pain on key pinch and pin pinch.  Patients lose the first web space span (i.e cannot pull a large book from a shelf).  Early treatment consists of anti-inflammatories, injection and splintage.  The results of surgery are extremely good.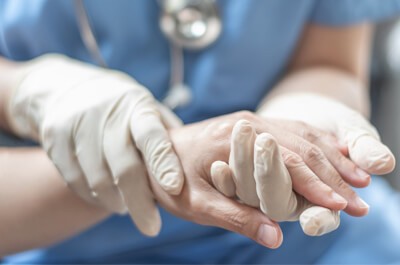 "Charming, very professional in delivering what he intends and believes will be beneficial to my problem."
Are you suffering from a recent shoulder injury or shoulder pain in Sydenham?
Shoulder pain is most commonly caused by injuries and damage to the rotator cuff, bones, or joints. Mr Yanni is a shoulder specialist based near Sydenham offering a comprehensive range of diagnostic, treatment, and surgery options.
Frozen Shoulder: Restricted movements in the shoulder can be caused by a condition caused by Adhesive Capsulitis or Frozen Shoulder. Symptoms also include pain and swelling.
Shoulder impingement: The design of the shoulder offers unique mobility. Shoulder Impingement occurs when the bursa, tendons, and other tissues become inflamed and swollen.
Rotator Cuff Tear: A Rotator Cuff Tear can be painful and make performing everyday activities difficult, such as dressing, brushing hair, and driving.
Shoulder Dislocation & Instability: The shoulder joint is designed to give a wide range of movement but it is also vulnerable to complete or partial dislocation. When there is permanent damage, recurrent shoulder dislocations can occur.
Mr Yanni - Sydenham shoulder surgeon
"Got right to the point of a long term injury. Fantastic consultant."
Are you searching for a specialist elbow orthopaedic doctor near Sydenham?
The elbow is a hinge joint and if you are based near Mottingham, Mr Yanni has the training and skill to ensure his patients live pain-free.
Elbow Arthritis: This is a degenerative change of the elbow joint, leading to pain, stiffness, and tenderness.
Cubital Tunnel Syndrome: What many people refer to as the 'runny bone' is a nerve. This nerve runs through a narrow space called the cubital tunnel. When this nerve becomes compressed it can lead to this condition.
Tennis Elbow: Lateral Epicondylitis, also known as Tennis Elbow, is a painful condition caused by overuse or trauma. Pain located over the outer aspect of the elbow is the primary symptom.
Golfer's Elbow: Similar to Tennis Elbow, this is a degenerative condition affecting the bony prominence on the inside, or medial aspect of the elbow. The pain can be intermittent.
Mr Yanni - Sydenham elbow consultant
"I have had minor surgery on a few occasions so I would just like to say I have never felt more at ease or more valued as a patient Mr Yanni was amazing and I would definitely recommend his brilliant work and his superb manor. Thank you."
As well as Sydenham. Mr Yanni treats patients from the following nearby areas
Penge
Mottingham
Westcombe Park
Bromley