Consultant orthopaedic specialist in shoulder, hand, and elbow conditions near Swanley, Kent
Are you struggling with pain in your shoulder, elbow, or hand? Is pain affecting your sleep or daily activities? Have you suffered an injury? Mr Yanni is a consultant orthopaedic specialist who is dedicated to the diagnosis and treatment of conditions relating to the shoulder, hand, wrist, and elbow.
Using the latest techniques combined with his depth of experience, Mr Yanni can make a fast diagnosis and treatment plan, which may include both operative and non-operative techniques.
Mr Yanni holds clinics The Sloane Hospital in Bromley and Chelsfield Park Hospital in Chelsfield, just a short distance from Swanley, Crayford, or Wilmington. Mr Yanni has over 20 years of experience working in busy hospitals and private clinics both in the UK and abroad.
A graduate of Guy's Hospital Medical School, he trained in Orthopaedics, including trauma, hand, elbow, and shoulder surgery at Guy's and St Thomas' Hospitals. He is a founding member of The British Elbow and Shoulder Society (BESS) as well as the European Wrist Arthroscopy Society (EWAS). He was appointed as Consultant Orthopaedic Surgeon at the Bromley Group Hospitals in 1994.
"Great surgeon. I felt well informed at all stages. Great outcome from my surgery, absolutely delighted. He was highly recommended to me by 4 friends who had experienced his top rate surgical skills and they didnt' lie! A lovely man too and first class bedside manner."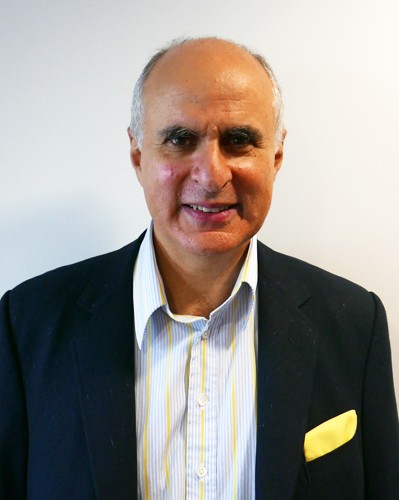 Mr Yanni has a special interest in keyhole or arthroscopic surgery, which can offer a wide range of benefits. Not all conditions need surgery and Mr Yanni will take care in explaining the best treatment options for you.
To organise a shoulder or hand consultation, please call The Sloane Hospital on 020 8023 8544 or email d.h.yanni@btinternet.com
"Efficient sympathetic and very competent"
Specialist wrist & hand consultant near Crayford
Are you suffering from pain in your hands or wrists near Crayford, Swanley, or Horton Kirby? Mr Yanni will diagnose your condition and will treat it most effectively.
Common Conditions Treated In Swanley
Carpal Tunnel Syndrome: The main symptoms of this include an ache or pain in the fingers, hand, or arm, or tingling and numbness that is similar to pins and needles.
Dupuytren's Contracture: This is a thickening of the deep tissue (fascia) which passes from the palms to the fingers. Shortening of the tissue can cause 'bands' that pull the fingers towards the palms.
Base of Thumb Arthritis/Wrist Arthritis: This condition can be quite disabling and painful.
Trigger finger: This common hand condition results from the tendons in the fingers snagging in a small area at the base of the finger
Tendonitis: Inflammation of the tendons in the hands can cause swelling, pain, or discomfort.
RSI: Symptoms include pain, swelling, and tenderness in the hands and wrists.

Nuggets of Wisdom
BASE OF THUMB ARTHRITIS:
Trapeziometacarpal arthritis is a relatively common condition. It gives pain on key pinch and pin pinch.  Patients lose the first web space span (i.e cannot pull a large book from a shelf).  Early treatment consists of anti-inflammatories, injection and splintage.  The results of surgery are extremely good.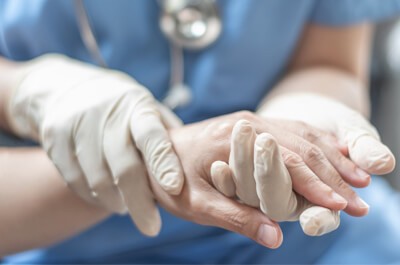 "Charming, very professional in delivering what he intends and believes will be beneficial to my problem."
Swanley orthopaedic shoulder consultant
The road to recovery starts with the right diagnosis. If you are based in Swanley and are struggling with shoulder pain, Mr Yanni will be able to help.
Frozen Shoulder: Also called adhesive capsulitis, this condition causes pain that develops over a number of weeks, in which time the pain becomes more severe. It can be particularly bad at night, and pain can sometimes rotate down the arm.
Rotator Cuff Tear: These are a common cause of shoulder pain, which is usually felt in the upper arm and often worse on activity. Night pain is a common symptom.
Shoulder Impingement: One of the most common causes of shoulder pain, it tends to present when the arm is elevated forwards or to the side. It can cause restricted movement, especially when twisting the arm behind the back,
Shoulder Instability: The should is the most common joint to dislocate in the body and can sometimes dislocate with minimal force. This is particularly common in young women.
Mr Yanni - Swanley shoulder surgeon
"Got right to the point of a long term injury. Fantastic consultant."
Need a BR5 elbow consultant?
If you are searching for a specialist elbow consultant or doctor near Swanley, call Mr Yanni. He has a vast amount of experience in the diagnosis, treatment, and research of injuries and conditions affecting the elbow. He can offer comprehensive treatment plans for all types of elbow conditions.
Elbow Arthritis: This type of arthritis is less common than in other joints. It gives rise to pain and stiffness and patients can find that they cannot extend or straighten the elbow.
Cubital Tunnel Syndrome: Symptoms include numbness and a pins-and-needles sensation of the ring and little fingers and pain in the elbow.
Tennis Elbow: This is the most common condition seen in the elbow is characterised by pain over the bony prominence on the outside of the elbow.
Golfer's Elbow: Similar to Tennis Elbow, this condition affects the tendon attachment on the inner side of the elbow, rather than the outer side. Pain is centered on the bony prominence on the inside of the elbow, which is brought on the repetitive activities
Mr Yanni - Swanley elbow consultant
"I have had minor surgery on a few occasions so I would just like to say I have never felt more at ease or more valued as a patient Mr Yanni was amazing and I would definitely recommend his brilliant work and his superb manor. Thank you."
As well as Swanley. Mr Yanni treats patients from the following nearby areas
Wilmington
Crayford
Horton Kirby
Darenth
Farningham
Foots Cray
Bexley