Are you looking for a private orthopaedic consultant for a shoulder, elbow, or hand condition near Chelsfield, Kent?
Mr Yanni is a local and experienced orthopaedic consultant who provides diagnosis, treatment, and aftercare relating to all shoulder, elbow, or hand and wrist conditions. He treats patients in Chelsfield, Pratt's Bottom, or Shoreham, at his private clinics that run at Chelsfield Park Hospital in Chelsfield and The Sloane Hospital in Bromley.
There is no reason to live with pain relating to shoulder, elbow, or wrist conditions. Whether you need advice about how to manage your pain and to make lifestyle changes or you need an operation, Mr Yanni can help.
A graduate of Guy's Hospital Medical School, Mr Yanni went on to specialise in Orthopaedics. Since then, he has spent over 20 years running busy NHS and private clinics. He was appointed as Consultant Orthopaedic Surgeon at the Bromley Group Hospitals in 1994. 
Mr Yanni diagnoses and treats hundreds of patients every year and will always recommend the most appropriate treatment for your condition. This may include non-operative and operative treatments.
"Great surgeon. I felt well informed at all stages. Great outcome from my surgery, absolutely delighted. He was highly recommended to me by 4 friends who had experienced his top rate surgical skills and they didnt' lie! A lovely man too and first class bedside manner."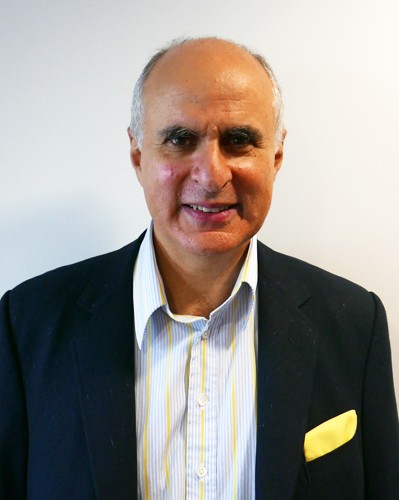 If you have any questions relating to treatments or to book an appointment, please email Mr Yanni at d.h.yanni@btinternet.com
"Efficient sympathetic and very competent"
Hand and wrist treatment by a specialist BR5 doctor
We use our hands and wrists every day, so if you are experiencing issues in Chelsfield with your hands and wrists, it is important to get the right diagnosis and treatment.
Common Conditions Treated In Chelsfield
Carpal Tunnel Syndrome: This is a common problem that causes pain, numbness, and weakness in the hands. It can disturb sleep and restrict movement.
Dupuytren's Contracture: More common in men than women, this condition causes a thickening and tightening of the fibrous tissue under the skin of the palm and gingers and causes the fingers to curl towards the palm.
Base of Thumb Arthritis/Wrist Arthritis: Symptoms of this condition include pain, especially after working the joint. This can make everyday activities difficult.
Trigger finger: Symptoms of this condition include small tender lumps that form below the affected finger or thumb on the palm, swelling, or pain when you straighten the joint.
Tendonitis: Inflammation of the tendons in the hands or wrist can lead to persistent pain, inflammation, and swelling, or a sliding or grating feeling.
RSI: Symptoms can cause a wide range of symptoms including pain, swelling, and tenderness.

Nuggets of Wisdom
BASE OF THUMB ARTHRITIS:
Trapeziometacarpal arthritis is a relatively common condition. It gives pain on key pinch and pin pinch.  Patients lose the first web space span (i.e cannot pull a large book from a shelf).  Early treatment consists of anti-inflammatories, injection and splintage.  The results of surgery are extremely good.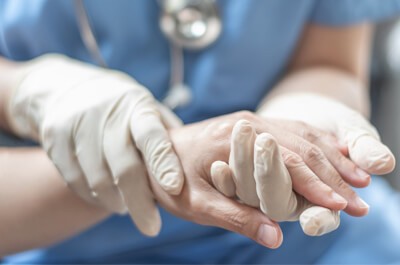 "Charming, very professional in delivering what he intends and believes will be beneficial to my problem."
Orthopaedic shoulder consultant near Pratt's Bottom
Shoulder ailments can be very debilitating. Mr Yanni can treat patients in Pratt's Bottom, Chelsfield, or Otford for a wide range of shoulder conditions. From shoulder dislocations through to shoulder bursitis, he will ensure you get the right treatment to ease your symptoms.
Shoulder Instability: The shoulder joint moves more than any other joint in the body and shoulder instability can be caused by dislocation or subluxation, where the joint moves around more than it should.
Frozen Shoulder: This condition causes pain and stiffness in the shoulder and limit the range of movement.
Rotator Cuff Tear: This condition causes weakness in the shoulder, making everyday activities hard, and causes pain when raising or lowering the arm. Pain can be particularly bad a night if you lie on the affected side.
Shoulder Impingement: Sometimes called Swimmer's Shoulder, this condition causes pain in the shoulder due to a bursa or tendon rubbing against the shoulder blade. A classic symptom is struggling to lift your shoulder past a certain height or difficulty in reaching the arm behind the back.
Mr Yanni - Chelsfield shoulder surgeon
"Got right to the point of a long term injury. Fantastic consultant."
Do you need a Chelsfield elbow consultant?
Elbow ailments can be really painful and interfere with everyday life. Elbow problems can be common, so if you are experiencing elbow pain, swelling or you have restricted movement, Mr Yanni will diagnose, treat, and manage your elbow problem.
Elbow Arthritis: As the cartilage wears out, the bones begin to rub against each other causing pain and a reduced range of movement within the joint.
Tennis Elbow: This causes pain and tenderness on the outside of the elbow that gradually gets worse over weeks or months.
Cubital Tunnel Syndrome: This happens when the ulnar nerve becomes trapped and can cause a tingling sensation in the little finger and ring finger.
Golfer's Elbow: Inflammation of the tendons on the inside of the elbow causes pain and tenderness.
Mr Yanni - Chelsfield elbow consultant
"I have had minor surgery on a few occasions so I would just like to say I have never felt more at ease or more valued as a patient Mr Yanni was amazing and I would definitely recommend his brilliant work and his superb manor. Thank you."
As well as Chelsfield. Mr Yanni treats patients from the following nearby areas
Orpington
Halstead
Foots Cray
Shoreham
Chislehurst
Eynsford
Farningham
Sidcup
Keston
Knockholt
Downe
Bickley