Orthopaedic shoulder, elbow, and hand doctor based near Downe, Kent
Mr Yanni is a consultant orthopaedic surgeon specialising in conditions relating to the shoulder, elbow, wrist, and hand. He consults at The Sloane Hospital in Bromley and Chelsfield Park Hospital in Chelsfield, just a short distance away from Downe, Chipstead, or Westerham.
Mr Yanni graduated from Guy's Hospital Medical School before training in Orthopaedics, including trauma, hand, elbow, and shoulder surgery at Guy's and St Thomas' Hospitals as well as the peripheral hospitals in the south east. Since then, he has had over 20 years' experience working across the NHS and private clinics.
He is a founding member of The British Elbow and Shoulder Society (BESS) as well as the European Wrist Arthroscopy Society (EWAS) and he has gained many distinctions. He was appointed as Consultant Orthopaedic Surgeon at the Bromley Group Hospitals in 1994.
His areas of clinical interest include arthroscopic surgery, which results in faster recovery times and less interference with normal tissues. Keyhole surgery is also associated with a lower infection rate than open surgery.
"Great surgeon. I felt well informed at all stages. Great outcome from my surgery, absolutely delighted. He was highly recommended to me by 4 friends who had experienced his top rate surgical skills and they didnt' lie! A lovely man too and first class bedside manner."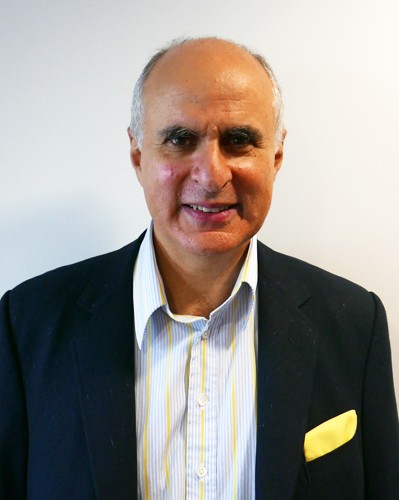 Whether you require surgical or non-surgical treatment, Mr Yanni can provide effective treatment for a wide range of orthopaedic and musculoskeletal conditions. He will ensure that you have a treatment plan that is designed to meet your individual needs.
He is recognised by all major healthcare insurance providers. For more information or to book an appointment, please call The Sloane Hospital on 020 8023 8544 or email d.h.yanni@btinternet.com
"Efficient sympathetic and very competent"
Specialist hand and wrist consultant and surgeon near Chipstead
For all issues relating to your hand or wrist, please consider an appointment with Mr Yanni. Based near Downe, he uses the most advanced techniques to improve wrist and hand conditions.
Common Conditions Treated In Downe
Tendonitis: This inflammation of the tendons in the hand gives rise to pain and tenderness in the hand or wrist.
RSI: Symptoms of Repetitive Strain Injury include pain, aching, swelling, tingling, or cramp.
Base of Thumb Arthritis: This is osteoarthritis at the joint at the base of your thumb. This condition is painful, and it can be difficult to do things like opening jars.
Wrist Arthritis: Wrist arthritis causes swelling, pain, weakness, and limited motion.
Carpal Tunnel Syndrome: Also called Median Nerve Compression, this condition causes tingling, numbness, and pain in the hand and fingers.
Dupuytren's Contracture: This is a hand deformity where the thickening of the palm means that the fingers are bent towards the palm and cannot be fully straightened.
Trigger Finger: This condition causes pain and swelling and for the finger to become locked into position.

Nuggets of Wisdom
BASE OF THUMB ARTHRITIS:
Trapeziometacarpal arthritis is a relatively common condition. It gives pain on key pinch and pin pinch.  Patients lose the first web space span (i.e cannot pull a large book from a shelf).  Early treatment consists of anti-inflammatories, injection and splintage.  The results of surgery are extremely good.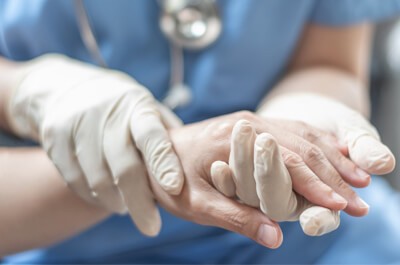 "Charming, very professional in delivering what he intends and believes will be beneficial to my problem."
BR6 orthopaedic shoulder doctor
Are you suffering from unexplained pain in your shoulder? Would you like to fast-track your medical treatment for your shoulder condition? Seeing patients in Chipstead, Downe, or Knockholt, Mr Yanni will offer a fast diagnosis and comprehensive treatment plan of all shoulder conditions.
Frozen Shoulder: The symptoms of adhesive capsulitis or frozen shoulder include pain and stiffness that can result in a very reduced range of movement. Activities such as getting dressed, brushing or combing hair, or even reaching across the table can become hard.
Shoulder Impingement: Shoulder impingement can cause pain when raising the arm out to the side or in front of the body.
Rotator Cuff Tear: Symptoms may include pain that keeps coming back, especially when performing certain movements, such as lifting your arm above your head.
Shoulder Instability: This means that the shoulder joint is too loose and can slide around in the socket. It can sometimes follow an injury that caused the shoulder to dislocate and sometimes it can cause the shoulder to frequently dislocate.
Mr Yanni - Downe shoulder surgeon
"Got right to the point of a long term injury. Fantastic consultant."
Specialist elbow consultant near Downe
Mr Yanni looks after all conditions relating to the elbow utilising the most effective treatment plans underpinned by evidence-based medicine.
Tennis Elbow: The main symptom of tennis elbow is pain and tenderness that leads over the bony prominence on the outside of the elbow.
Elbow Arthritis: Pain is the most common symptom of arthritis and will continue to worsen over time.
Cubital Tunnel Syndrome: Numbness on the inside of the hand and ring and little fingers is an early sign of this condition and this numbness sometimes develops into pain.
Golfer's Elbow: Inflammation of tendons in this area can cause pain and tenderness on the inside of the elbow.
Mr Yanni - Downe elbow consultant
"I have had minor surgery on a few occasions so I would just like to say I have never felt more at ease or more valued as a patient Mr Yanni was amazing and I would definitely recommend his brilliant work and his superb manor. Thank you."
As well as Downe. Mr Yanni treats patients from the following nearby areas
Keston
Downe
Orpington
Cudham
Hayes
Knockholt
Bickley
Chelsham
Tatsfield
Farleigh
Shirley
Bromley
Chislehurst
Westerham
Chevening
Foots Cray
Titsey