Advanced shoulder, elbow, and hand diagnostics and treatment with a private consultant near St Mary Cray, Kent
Are you looking for a private orthopaedic surgeon specialising in shoulder, hand, elbow, or wrist complaints near St Mary Cray, or the surrounding parts of Kent? He will aim to diagnose your problem and decide on the best treatment plan. This may include non-surgical or surgical options, including joint replacements. Although surgery may be needed, Mr Yanni will always try non-operative treatments where possible, and also has a special interest in arthroscopic or keyhole surgery.
Mr Yanni has over three decades' experience of working as a doctor, specialising in orthopaedics and specifically the shoulder, hand, wrist, and elbow. Since 1994 he has been Consultant Orthopaedic Surgeon at Bromley Hospitals Group. He works for the NHS and runs several private clinics, including Chelsfield Park Hospital in Chelsfield, The Sloane Hospital in Bromley, and The Blackheath Hospital in Blackheath. Please read what previous patients have said about Mr Yanni on Doctify here.
During his career, Mr Yanni gained distinctions which include the RCS Edinburgh's Surgeon in Training Medal, The BOTA Travelling Fellowship, and the Rayne Institute Orthopaedic Prize, which he has won twice. He is recognised by all major healthcare providers and he is fee-assured. He runs face-to-face clinics and also offers video and telephone consultations.
For more details, please email d.h.yanni@btinternet.com
"Excellent experience and a successful operation. Mr Yanni was a very pleasant and positive person who put you at ease about the operation in a professional manner"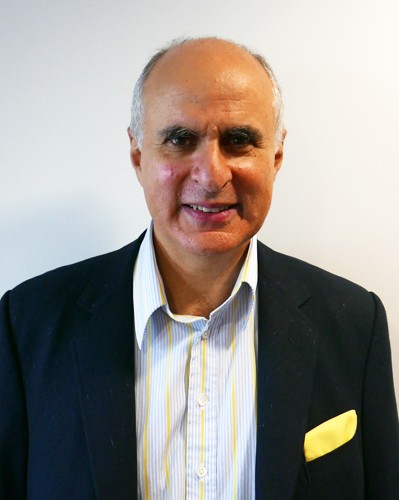 If you have any questions relating to treatments or to book an appointment, please email Mr Yanni at d.h.yanni@btinternet.com
"Efficient sympathetic and very competent"
Are you searching for an experienced hand and wrist surgeon near St Mary Cray?
Of all the joints in the body, the hands and wrists are put under the most strain. Our hands and wrists are made up of 27 bones controlled by a network of tendons, muscles, and nerves. If you are experiencing hand and wrist pain in St Mary Cray, Mr Yanni can provide a diagnosis and treatment plan.
Common Conditions Treated In St Mary Cray
Dupuytren's Contracture: Sometimes called Dupuytren's Disease, this is a condition that affects the hands and fingers, causing one or more of the fingers to bend in towards the palm.
Trigger Finger: This is a condition that causes the affected finger, fingers, or thumb to become bent and then locked in position. It can also be painful and stiff.
Carpal Tunnel Syndrome: The median nerve runs through a narrow tunnel called the carpal tunnel. When pressure is put on this nerve, it can cause numbness or pain in the hands or fingers.
Tendonitis: Tendons are the fibrous tissues that connect muscles to bones. When the tendons become inflamed, this can be painful.
Base of Thumb Arthritis/Wrist Arthritis: Arthritis at the base of the thumb or in the wrist causes pain and swelling. The most common type – osteoarthritis – is caused by wear and tear that is common with age.
RSI: This is an umbrella term for a group of injuries caused by repetitive actions. Common in the hands and wrist, symptoms include pain, swelling, numbness, or stiffness.

Nuggets of Wisdom
BASE OF THUMB ARTHRITIS:
Trapeziometacarpal arthritis is a relatively common condition. It gives pain on key pinch and pin pinch.  Patients lose the first web space span (i.e cannot pull a large book from a shelf).  Early treatment consists of anti-inflammatories, injection and splintage.  The results of surgery are extremely good.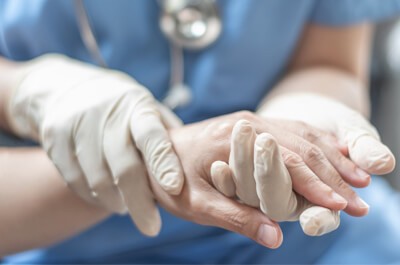 "Charming, very professional in delivering what he intends and believes will be beneficial to my problem."
Orthopaedic shoulder specialist near St Mary Cray
Are you suffering from shoulder pain in St Mary Cray? There is no need to suffer in silence. Mr Yanni will help you manage your condition, whether you need an operation or need to make lifestyle changes. He will deliver a tailored orthopaedic treatment, so you can make a fast recovery.
Frozen Shoulder: Also known as Adhesive Capsulitis, frozen shoulder is when the tissue surrounding the shoulder joint becomes inflamed and restricts mobility.
Shoulder Impingement: If the tendon in your shoulder becomes inflamed and swollen, this can get pinched in the bones and cause pain when trying to move it.
Shoulder Instability & dislocation: The shoulder joint is very moveable and if the ball doesn't sit properly in the socket, this can cause the joint to become unstable and prone to dislocation.
Rotator Cuff Tear: The group of muscles and tendons that form the rotator cuff can become prone to tears and injury. This can restrict movement in the shoulder and become very painful.
Mr Yanni - St Mary Cray shoulder surgeon
"Got right to the point of a long term injury. Fantastic consultant."
Friendly St Mary Cray private elbow doctor & surgeon
The elbow can be very robust but when problems do happen, it can be very uncomfortable and affect your lifestyle. If you are living in St Mary Cray and need a private orthopaedic consultant, specialising in elbows, please consider an appointment with Mr Yanni.
Tennis Elbow: This is the chronic inflammation of the tendons on the outside of the elbow caused by overuse, such as playing racquet sports.
Elbow Arthritis: Osteoarthritis is a degenerative bone disease, where the cushioning layer of cartilage gets worn away. The pain symptoms include pain, swelling, and reduced mobility.
Cubital Tunnel Syndrome: When the ulnar nerve that passes through your elbow becomes compressed, this can cause pain and tingling.
Golfer's Elbow: This is the chronic inflammation of the tendons on the inside of the elbow, caused by repetitive strain. Treatment will depend on the severity.
Mr Yanni - St Mary Cray elbow consultant
"I have had minor surgery on a few occasions so I would just like to say I have never felt more at ease or more valued as a patient Mr Yanni was amazing and I would definitely recommend his brilliant work and his superb manor. Thank you."
As well as St Mary Cray. Mr Yanni treats patients from the following nearby areas
Well Hill
Pratts Bottom
Beckenham
Hockenden
Eden Park