Consultant orthopaedic surgeon & shoulder, elbow, and hand specialist near Pratt's Bottom, Kent
Are you looking for rapid diagnosis and effective treatment of shoulder, wrist, elbow, or hand conditions in Pratt's Bottom? Mr Yanni is a Consultant Orthopaedic Surgeon, specialising exclusively in treating conditions relating to the shoulder, elbow, hand, or wrist. He diagnoses and treats a whole spectrum of issues from trauma and sports injuries to chronic issues relating to wear and tear of the joints.
Mr Yanni offers a personable, friendly, and hugely knowledgeable approach and understands the distress caused by pain and lack of mobility in these joints. He has been a qualified doctor for over 30 years and has been Consultant Orthopaedic Surgeon at Bromley Hospitals Group since 1994. He has a keen interest in minimally invasive keyhole and arthroscopic surgery techniques.
Mr Yanni is fluent in three languages (English, French, Arabic) and recognised by all major healthcare insurance providers. He runs a number of private clinics in Kent and London, including at Chelsfield Park Hospital in Chelsfield, just over two miles from Pratt's Bottom and The Sloane Hospital in Bromley. Please read some of his testimonials on Doctify here.
Mr Yanni is a founding member of The British Elbow and Shoulder Society (BESS), as well as the European Wrist Arthroscopy Society (EWAS). He has gained a number of notable distinctions throughout his career, including The BOTA Travelling Fellowship and the Rayne Institute Orthopaedic Prize, which he was awarded twice.
For more information, please email d.h.yanni@btinternet.com
"Great surgeon. I felt well informed at all stages. Great outcome from my surgery, absolutely delighted. He was highly recommended to me by 4 friends who had experienced his top rate surgical skills and they didnt' lie! A lovely man too and first class bedside manner."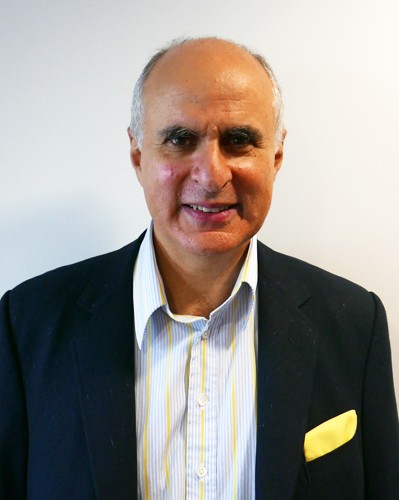 If you have any questions relating to treatments or to book an appointment, please email Mr Yanni at d.h.yanni@btinternet.com
"Efficient sympathetic and very competent"
Experienced hand and wrist specialist near Pratt's Bottom
Mr Yanni offers a dedicated hand and wrist service for the diagnosis and treatment of hand and wrist conditions for patients in Pratt's Bottom.
Common Conditions Treated In Pratt's Bottom
Trigger Finger/Thumb: This is where the tendon thickens causing it to catch on the pulley at the base of the thumb. The affected finger or thumb can then get stuck in the bent position.
Base of Thumb Arthritis/Wrist Arthritis: Arthritis at the base of the thumb or in the wrist are common conditions and can cause pain and tenderness.
Tendonitis: This is the inflammation of the tendon and can be caused by strain or overexertion or overextension.
Carpal Tunnel Syndrome: This is a very common hand condition where tingling, pain, and numbness are experienced, due to pressure on the median nerve.
Dupuytren's Contracture: This is a thickening of the tissue underneath the palm skin, resulting in the fingers curling in towards the palm.
RSI: A common cause of hand or wrist pain in RSI and it can have a cumulative effect over extended periods.

Nuggets of Wisdom
BASE OF THUMB ARTHRITIS:
Trapeziometacarpal arthritis is a relatively common condition. It gives pain on key pinch and pin pinch.  Patients lose the first web space span (i.e cannot pull a large book from a shelf).  Early treatment consists of anti-inflammatories, injection and splintage.  The results of surgery are extremely good.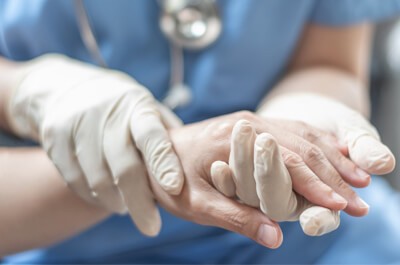 "Charming, very professional in delivering what he intends and believes will be beneficial to my problem."
Do you need a private orthopaedic shoulder surgeon in Pratt's Bottom?
The shoulder joint is the most mobile joint in the body and there are many reasons for shoulder pain. If you would like a private diagnosis near Pratt's Bottom, please get in touch with Mr Yanni.
Frozen Shoulder: This condition is characterised by pain and stiffness in the shoulder, which is often worse at night.
Shoulder Impingement: Pain on the outside of the upper arm is a common feature of this condition. Pain is often worse when trying to put on a coat or jacket and it can also be worse at night.
Shoulder Instability & dislocation: Shoulders can dislocate after an injury but when a shoulder is unstable, it may recurrently dislocate or partially dislocate, known as subluxation.
Rotator Cuff Tear: The rotator cuff is a group of muscles and tendons that wrap around the shoulder joint. Tendons can be prone to injury and tears due to wear and tear or after an accident or fall. Pain will be felt over the shoulder and upper arm.
Mr Yanni - Pratt's Bottom shoulder surgeon
"Got right to the point of a long term injury. Fantastic consultant."
Private elbow surgeon & specialist near Pratt's Bottom
Mr Yanni can treat all conditions relating to the elbow. If you are suffering and live in Pratt's Bottom, he will aim to quickly diagnose and treat your elbow disorder or condition.
Elbow Arthritis: This is the degenerative wear of the elbow joint and it will cause pain and stiffness.
Cubital Tunnel Syndrome: Most patients with CTS report numbness and tingling in the hand and ring fingers, a bit like pins and needles.
Tennis Elbow & Golfer's Elbow: With these conditions, pain occurs around the outside (Tennis Elbow)or inside (Golfer's Elbow) of the elbow by activities that involve gripping and action in the wrist.
Mr Yanni - Pratt's Bottom elbow consultant
"I have had minor surgery on a few occasions so I would just like to say I have never felt more at ease or more valued as a patient Mr Yanni was amazing and I would definitely recommend his brilliant work and his superb manor. Thank you."
Well Hill
Locks Bottom
Beckenham
Hockenden
Eden Park