Get back to action: Consultant orthopaedic surgeon in Park Langley, London
Are you suffering from a lack of mobility or pain in your shoulder, elbow, hands, or wrist in Park Langley? Have you suffered from a sports injury? Would you like to see a private doctor rather than sitting on a long NHS waiting list? Mr Yanni is a highly experienced and professional consultant orthopaedic surgeon working for the NHS and privately. He runs a number of private clinics in Kent and London, including The Sloane Hospital in Bromley and Chelsfield Park Hospital in Chelsfield.
Mr Yanni graduated from Guy's Hospital Medical School over 30 years ago and since then has specialised in orthopaedics, the branch of medicine that focuses on care on the musculoskeletal system. Since 1994, he has been Consultant Orthopaedic Surgeon at Bromley Hospitals Group. He can diagnose, treat, and manage all conditions relating to the upper limbs and has a keen interest in arthroscopic surgery.
What does Mr Yanni treat?
Rotator cuff injuries
Arthritis
Trauma and sports injury
Shoulder pain, impingement, or bursitis
Tennis Elbow and Golfer's Elbow
Cubital Tunnel Syndrome & Carpal Tunnel Syndrome
To organise an appointment with Mr Yanni, please email d.h.yanni@btinternet.com
"Great surgeon. I felt well informed at all stages. Great outcome from my surgery, absolutely delighted. He was highly recommended to me by 4 friends who had experienced his top rate surgical skills and they didnt' lie! A lovely man too and first class bedside manner."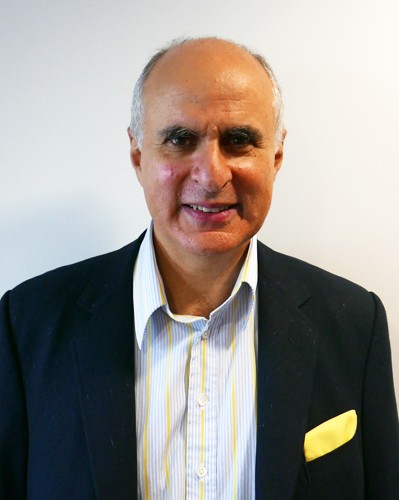 If you have any questions relating to treatments or to book an appointment, please email Mr Yanni at d.h.yanni@btinternet.com
"Efficient sympathetic and very competent"
Are you seeking a private shoulder surgeon near Park Langley?
The joints in your shoulder are vital for performing everyday tasks and if you are suffering from shoulder pain in Park Langley, it is essential to seek the right care, so any issue does not become bigger.
Shoulder Instability & dislocation: The shoulder can rotate in many directions is the most mobile joint in the body. Dislocation is common and once the joint has dislocated, it can become unstable and prone to frequent dislocations.
Rotator Cuff Tear: The upper arm is held in place by a group of muscles and tendons, called the rotator cuff. Wear and tear or trauma can cause a tear or injury to this area, causing pain when raising or lowering the arm, or weakness in the shoulder.
Shoulder Impingement: Rotator Cuff Tendonitis or Shoulder Impingement can lead to pain when carrying overhead movements and over time symptoms and mobility can become worse.
Frozen Shoulder: This causes pain and stiffness in the shoulder and this is thought to affect around two per cent of people, mostly in middle-age. It is more common in people who have diabetes.
Mr Yanni - Park Langley shoulder surgeon
"Got right to the point of a long term injury. Fantastic consultant."
Hand and wrist specialise surgeon near Park Langley
Are you experiencing tingling in your hands or wrists in Park Langley? Maybe you have unexplained pain? Mr Yanni treats all hand and wrist conditions with non-surgical and surgical options, depending on the problem and the severity. He comes highly recommended on Doctify; please see his recommendations here.
Common Conditions Treated In Park Langley
Carpal Tunnel Syndrome: When pressure is put on the nerve in your wrist this can cause CTS, a common condition. Symptoms include tingling, weakness, and numbness in the hands and wrists.
Dupuytren's Contracture: More common in men than women, this condition causes small and painful lumps called nodules to develop on the palm. These can become thicker, forming bands of tissue under the skin and as the condition progresses, the fingers curl towards the palm.
Trigger Finger/Thumb: This common condition affects the flexor tendon causing one or more of the fingers or thumb to become stuck and then catch as they straighten out.
Base of Thumb Arthritis/Wrist Arthritis: As the cartilage wears out, this can cause pain and irritation. It can become worse over time and make everyday activities more difficult.
Tendonitis: This refers to the inflammation of the tendons and can cause tenderness, pain, and swelling.
RSI: Repetitive Strain Injuries (RSI) is a common condition where pain and other symptoms can occur in an area of the body which has completed repetitive tasks. This commonly includes the hand or wrist.

Nuggets of Wisdom
BASE OF THUMB ARTHRITIS:
Trapeziometacarpal arthritis is a relatively common condition. It gives pain on key pinch and pin pinch.  Patients lose the first web space span (i.e cannot pull a large book from a shelf).  Early treatment consists of anti-inflammatories, injection and splintage.  The results of surgery are extremely good.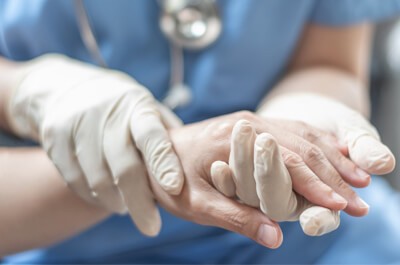 "Charming, very professional in delivering what he intends and believes will be beneficial to my problem."
Trusted Park Langley private elbow specialist
Mr Yanni is highly skilled at treating and managing elbow conditions in Park Langley. If you are suffering from elbow pain, he uses surgical and non-surgical treatments to reduce pain and restore function.
Elbow Arthritis: Pain and lack of mobility are the two main symptoms of osteoarthritis in the elbow.
Cubital Tunnel Syndrome: When the ulnar nerve becomes compressed along the channel of the elbow called the cubital tunnel, this can cause a tingling sensation.
Tennis Elbow: This condition is inflammation of the tendons on the outside of the elbow that can get gradually worse over weeks or months.
Golfer's Elbow: This condition is inflammation of the tendons on the inside of the elbow that can cause pain and tenderness.
Mr Yanni - Park Langley elbow consultant
"I have had minor surgery on a few occasions so I would just like to say I have never felt more at ease or more valued as a patient Mr Yanni was amazing and I would definitely recommend his brilliant work and his superb manor. Thank you."
As well as Park Langley. Mr Yanni treats patients from the following nearby areas
Well Hill
Pratts Bottom
Beckenham
Hockenden
Eden Park