Expert hand, shoulder, wrist, and elbow consultant near New Addington, Kent
Are you fed up living with pain? Are you sitting on a long NHS waiting list to see a specialist? Why wait? If you live in New Addington, West Wickham, or Shirley and are suffering from problems with your shoulder, elbow, hand, or wrist, please consider an appointment with Mr Yanni.
Mr Yanni runs clinics at The Sloane Hospital in Bromley and Chelsfield Park Hospital in Chelsfield, as well as other locations. As a consultant orthopaedic surgeon, he has over 20 years of experience running very busy clinics both within NHS and private hospitals. He uses advanced diagnostics and treatments to reduce pain and restore full movement and function.
Mr Yanni is an expert in his field and has a specialist interest in keyhole or arthroscopic surgery to shorten recovery times and hospital stays. He is friendly and approachable and will work with you to give you all the information that you need to make the right decisions for you about the best treatment plans.
Mr Yanni is fluent in three languages and recognised by all major healthcare insurance providers.
"Great surgeon. I felt well informed at all stages. Great outcome from my surgery, absolutely delighted. He was highly recommended to me by 4 friends who had experienced his top rate surgical skills and they didnt' lie! A lovely man too and first class bedside manner."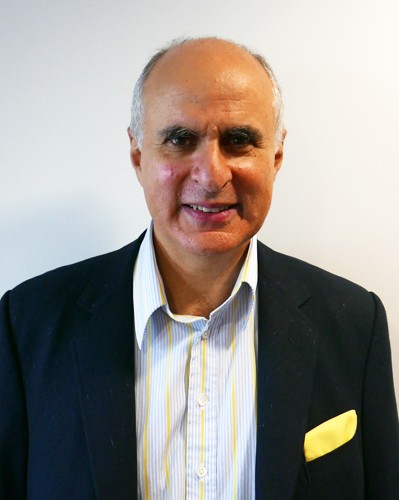 Do you have questions? Would you like an appointment to see Mr Yanni? Please ring The Sloane Hospital on 020 8023 8544 or email d.h.yanni@btinternet.com
"Efficient sympathetic and very competent"
Wrist and hand consultant and surgeon near West Wickham
If you live in West Wickham, New Addington, or Shirley, and you are experiencing issues in your hand or wrist, Mr Yanni can make a fast diagnosis and provide a comprehensive treatment plan.
Common Conditions Treated In New Addington
Trigger finger: This is an inflammatory condition that builds up with repetitive motion. The finger starts to bend towards the palm and can become painful and stiff.
Tendonitis: Tendon problems in the hands and wrists are common. Symptoms include pain, swelling, and tenderness.
Carpal Tunnel Syndrome: This relatively common condition that causes pain, numbness, and a tingling sensation in the hands and fingers. Symptoms tend to be more evident at night or early in the morning.
Dupuytren's Contracture: This progressive condition causes an abnormal thickening of the connective tissue that holds the skin firmly to tendons and bones. The fingers and skin become tightened and start to bend in towards the palm.
Base of Thumb Arthritis/Wrist Arthritis: This condition may give rise to stiffness, swelling, or pain.
RSI: This is an injury to the hands and wrists caused by repetitive tasks and can lead to pain, stiffness, and a loss of range of movement.

Nuggets of Wisdom
BASE OF THUMB ARTHRITIS:
Trapeziometacarpal arthritis is a relatively common condition. It gives pain on key pinch and pin pinch.  Patients lose the first web space span (i.e cannot pull a large book from a shelf).  Early treatment consists of anti-inflammatories, injection and splintage.  The results of surgery are extremely good.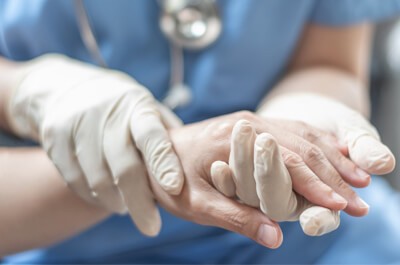 "Charming, very professional in delivering what he intends and believes will be beneficial to my problem."
CR0 orthopaedic shoulder consultant
The shoulder is a 'ball and socket' joint and is the most flexible joint in the body, making it extremely susceptible to injury. Mr Yanni provides both surgical and non-surgical treatments for a wide range of conditions relating to the shoulder to New Addington patients.
Frozen Shoulder: Also called adhesive capsulitis, frozen shoulder causes pain and a loss of movement. It is more common in women than men.
Rotator Cuff Tear: The rotator cuff is a group of tendons that provide support to the shoulder and enable a wider range of movement. Injury to these tendons can result in a tear that gives rise to severe pain, stiffness, swelling, and weakness.
Shoulder Impingement: Caused by inflammation of the tendons in the shoulder joint, symptoms include severe pain whilst resting or working.
Shoulder Instability: This is a chronic condition that can cause frequent dislocations of the shoulder. The most common symptom is pain with certain movements of the shoulder.
Mr Yanni - New Addington shoulder surgeon
"Got right to the point of a long term injury. Fantastic consultant."
New Addington elbow consultant
The elbow is a complex joint formed by three joints – the humerus, radius, and ulna. If you are based in New Addington and are experiencing problems relating to your elbow, please get in touch.
Tennis Elbow: This is a degenerative condition affecting the tendons on the outside of the leads to pain and tenderness that may go up the forearm.
Golfer's Elbow: This condition affects the tendons on the inside of the elbow and leads to pain and tenderness in that area.
Elbow Arthritis: This causes pain, swelling, stiffness, and a clicking or snapping feeling.
Cubital Tunnel Syndrome: This is a condition characterised by the compression of the ulnar nerve. Symptoms include intermittent numbing, tingling, and pain, and weakness in the hand.
Mr Yanni - New Addington elbow consultant
"I have had minor surgery on a few occasions so I would just like to say I have never felt more at ease or more valued as a patient Mr Yanni was amazing and I would definitely recommend his brilliant work and his superb manor. Thank you."
As well as New Addington. Mr Yanni treats patients from the following nearby areas
Addington
West Wickham
Shirley
Chelsham
Farleigh
Hayes
Keston
Croydon
Warlingham