Local surgeon delivering the best outcomes for shoulder, hand, wrist, and elbow conditions for patients in Kidbrooke, SE9
We will all suffer from some sort of joint or bone pain in our lives. It is important that we act promptly to diagnose the condition, so it can be managed properly to stop it from impacting our lives. Mr Yanni is an experienced and friendly Consultant Orthopaedic Surgeon, based near Kidbrooke and working throughout London and Kent.
Orthopaedics is the medical specialty that looks at injuries and diseases of the body's musculoskeletal systems. This includes joints, ligaments, tendons, muscles, nerves, and bones. Mr Yanni focuses on the upper limbs and common and complex trauma and conditions related to shoulders, wrists, elbows, and hands. He always delivers a highly personal and reliable service and involves every patient in all the decisions made around their treatment.
Mr Yanni offers both surgical and non-surgical treatments, including arthroscopic or keyhole surgery. He graduated from Guy's Hospital Medical School 30 years ago and has been working in orthopaedics since then. In 1994, he was named Consultant Orthopaedic Surgeon at Bromley Hospitals Group. He runs NHS clinics and has a number of private appointments available at private hospitals near the Kidbrooke area, including the Blackheath Hospital in Blackheath and the Sloane Hospital in Bromley.
He delivers excellent post-operative outcomes
He offers a personal and attentive service throughout your treatment journey
He will ensure you are on the most suitable clinical path so you can achieve the best outcomes
He employs clinical precision when looking at operations and recovery time.
He is recognised by all major healthcare providers
He comes highly recommended – see his Doctify reviews
For more information about Mr. Yanni's services, please email Mr Yanni's secretary, Caroline at d.h.yanni@btinternet.com
"Great surgeon. I felt well informed at all stages. Great outcome from my surgery, absolutely delighted. He was highly recommended to me by 4 friends who had experienced his top rate surgical skills and they didnt' lie! A lovely man too and first class bedside manner."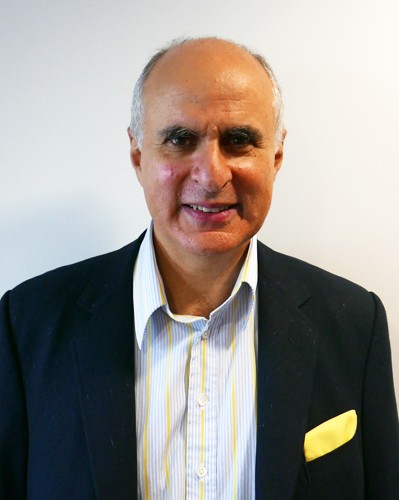 If you have any questions relating to treatments or to book an appointment, please email Mr Yanni at d.h.yanni@btinternet.com
"Efficient sympathetic and very competent"
Hand and wrist surgery near Kidbrooke
Whether you have arthritis in your hands and wrists, you have suffered a fall, or you are experiencing pain and do not know why, Mr Yanni can treat a whole range of hand and wrist conditions.
Common Conditions Treated In Kidbrooke
Carpal Tunnel Syndrome: If you experience a tingling feeling or weakness in your hands and wrists, this might be due to Carpal Tunnel Syndrome. This is caused by the nerves passing over the carpal tunnel becoming compressed.
Dupuytren's Contracture: This condition causes the fingers to bend upwards and cause discomfort. It occurs when scar-like tissue forms beneath the fingers and palm of the hand.
Base of thumb arthritis or wrist arthritis: Osteoarthritis can cause pain and discomfort when trying to complete simple day-to-day tasks. It is caused by the wear and tear of the cartilage in the joint.
Trigger finger: This condition occurs when the pulley at the base of the thumb becomes too thick and constricts around the tendon, so it does not move through the pulley freely and gets stuck.
Tendonitis: If you use your hands a lot your hands and wrists could become susceptible to tendonitis, where the tendons become inflamed and swollen.
RSI: These are common injuries in the hands and wrists that can cause pain and inconvenience, affecting everyday life.

Nuggets of Wisdom
BASE OF THUMB ARTHRITIS:
Trapeziometacarpal arthritis is a relatively common condition. It gives pain on key pinch and pin pinch.  Patients lose the first web space span (i.e cannot pull a large book from a shelf).  Early treatment consists of anti-inflammatories, injection and splintage.  The results of surgery are extremely good.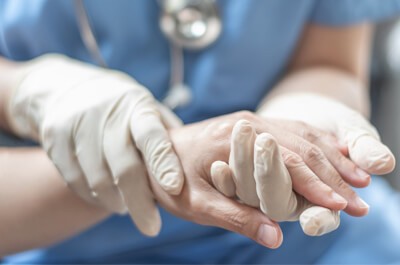 "Charming, very professional in delivering what he intends and believes will be beneficial to my problem."
Shoulder specialist and orthopaedic surgeon near Kidbrooke
Shoulder surgery and treatment for common shoulder conditions is one of the many orthopaedic treatments that Mr Yanni offers patients near Kidbrooke.
Rotator Cuff Tear: If you have pain in your shoulder and cannot place it behind your back, you may have torn your rotator cuff. Damage to this area can be painful and leave you with significant discomfort.
Shoulder Dislocation & Instability: The shoulder is a complex ball and joint mechanism. The wide range of movement makes it susceptible to dislocation and instability.
Frozen Shoulder: Do you have pain and stiffness in your arm or shoulder? Frozen Shoulder results in extreme stiffness in the shoulder joint, making it painful to rotate or move.
Shoulder impingement: Shoulder impingement causes the painful catching of the bursa or tendon in the shoulder joint. Symptoms include pain that is present during activity and rest and a loss of strength and movement.
Mr Yanni - Kidbrooke shoulder surgeon
"Got right to the point of a long term injury. Fantastic consultant."
Comprehensive care for elbow conditions by private Kidbrooke consultant
Mr Yanni offers leading treatment for elbow conditions, including surgical care and non-surgical treatments.
Elbow Arthritis: Arthritis is a condition that damages the cartilage lining around the bone and occurs where there is inflammation in a joint, such as the elbow. Symptoms include pain, swelling, and a loss of motion.
Cubital Tunnel Syndrome: This condition develops when there is increased pressure on the ulnar nerve at the elbow, leading to numbness and tingling.
Tennis Elbow: This condition involves the tendons that are located on the outside of the elbow. Pain is felt during activities that involve lifting, gripping, or grasping motions.
Golfer's Elbow: This condition is characterised by pain that is felt on the inside of the elbow and is often due to strain, repetitive motions, or a direct injury.
Mr Yanni - Kidbrooke elbow consultant
"I have had minor surgery on a few occasions so I would just like to say I have never felt more at ease or more valued as a patient Mr Yanni was amazing and I would definitely recommend his brilliant work and his superb manor. Thank you."
As well as Kidbrooke. Mr Yanni treats patients from the following nearby areas
Wrotham
Mottingham
Penge
Sydenham
Blackheath