Specialist treatment for the disorders of the shoulder, hand, wrist, and elbow in Eltham, SE9
Mr Yanni is a leading consultant orthopaedic surgeon, working in private clinics across London and Kent, near Eltham. His practice focuses entirely on conditions and problems relating to the shoulder, elbow, hand, and wrist. He offers both surgical and non-surgical treatment and has a keen interest in keyhole surgery.
Mr Yanni offers personalised and high-quality orthopaedic treatment to all his patients. He graduated from Guy's Hospital Medical School in 1983 and has been Consultant Orthopaedic Surgeon at Bromley Hospitals Group since 1994. Alongside his busy NHS clinics, he runs private clinics at The Blackheath Hospital in Blackheath and The Sloane Hospital in Bromley, a short drive from Eltham.
He is a dedicated surgeon who works closely with his patients, so he can ensure the best outcomes. He offers a range of surgical and non-surgical treatments, including arthroscopic surgery. For recommendations, please see his reviews on Doctify. He will work always aim to offer the highest levels of care, to achieve the best outcomes.
Do you require surgery? Please contact Mr Yanni's secretary, Caroline on d.h.yanni@btinternet.com
"Great surgeon. I felt well informed at all stages. Great outcome from my surgery, absolutely delighted. He was highly recommended to me by 4 friends who had experienced his top rate surgical skills and they didnt' lie! A lovely man too and first class bedside manner."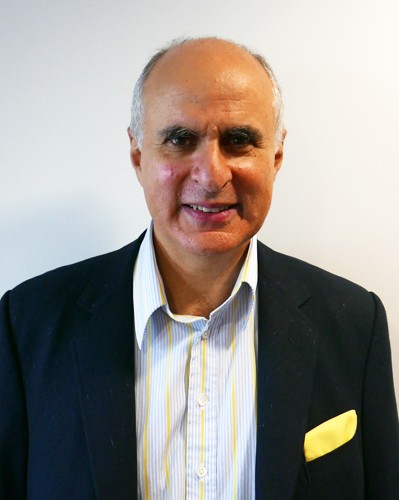 If you have any questions relating to treatments or to book an appointment, please email Mr Yanni at d.h.yanni@btinternet.com
"Efficient sympathetic and very competent"
Experienced wrist and hand surgeon with clinics near Eltham
Mr Yanni treats a full range of hand and wrist conditions. If you live in Eltham and are experiencing pain, Mr Yanni will be able to see you quickly.
Common Conditions Treated In Eltham
Carpal Tunnel Syndrome: This common condition gives rise to symptoms of numbness and the feeling of pins and needles. The symptoms can be intermittent. It is caused by the pinching of the median nerve, which passes into the hand under a ligament.
Base of thumb arthritis or wrist arthritis: Osteoarthritis refers to the process of degradation of the cartilage lining of the joint. Symptoms include pain and sometimes stiffness and a reduction in grip strength.
Dupuytren's Contracture: This is a benign condition that mostly affects people of Scandinavian and North European descent. It is characterised by the thickening of the palmar fascia, the network of fibres that sits below the skin of the palm. It can lead to the inability to straighten the fingers.
Trigger finger: This condition affects the flexor mechanism in the fingers giving rise to a triggering of the affected finger or thumb. One or more fingers can get caught in a locked position.
Tendonitis: This occurs when the tendons become irritated, inflamed, or swollen.
RSI: This is a soft tissue injury characterised by inflammation of the ligaments, tendons, nerves, or muscles. The most common symptom is pain, which can be described as aching, burning, or shooting.

Nuggets of Wisdom
BASE OF THUMB ARTHRITIS:
Trapeziometacarpal arthritis is a relatively common condition. It gives pain on key pinch and pin pinch.  Patients lose the first web space span (i.e cannot pull a large book from a shelf).  Early treatment consists of anti-inflammatories, injection and splintage.  The results of surgery are extremely good.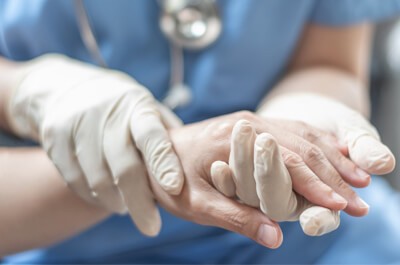 "Charming, very professional in delivering what he intends and believes will be beneficial to my problem."
Eltham private shoulder specialist
Shoulder injuries and conditions are most commonly a result of injury or overuse. Do you need advice about a shoulder condition? Mr Yanni can help.
Rotator Cuff Tear: The rotator cuff is a group of tendons in the shoulder joint providing support and enabling a range of movement. Injury to these tendons is known as a rotator cuff tear and this is one of the most common causes of shoulder pain.
Shoulder Dislocation & Instability: Shoulder Instability is a chronic condition that causes frequent dislocations of the shoulder joint. A partial dislocation is referred to as a subluxation.
Frozen Shoulder: This condition is characterised by pain and loss of motion in the shoulder joint. It is more common in women than men.
Shoulder impingement: This is a common cause of shoulder pain and symptoms include constant pain in the arm, shoulder, and arm weakness and pain that gets worse at night.
Mr Yanni - Eltham shoulder surgeon
"Got right to the point of a long term injury. Fantastic consultant."
Clinical elbow doctor running private clinics near Eltham
Three bones in the arm join up to join the hinge joint, which is known as the elbow. Mr Yanni can diagnose and treat all patients living in or nearby Eltham who are suffering from an elbow condition.
Elbow Arthritis: Arthritis is one of the most common conditions affecting the elbow joint and can lead to pain and tenderness.
Cubital Tunnel Syndrome: Signs of this condition include intermittent numbness and tingling, as well as an aching pain on the inside of the elbow. Common causes include trauma, repetitive motion, or frequent pressure on the elbow.
Golfer's Elbow: This soft tissue problem is similar to Tennis Elbow but the location of the pain is different. With Golfer's Elbow, the pain is felt on the inside of the elbow rather than the outside.
Tennis Elbow: This condition is characterised by elbow pain due to overuse or overstretching of the elbow.
Mr Yanni - Eltham elbow consultant
"I have had minor surgery on a few occasions so I would just like to say I have never felt more at ease or more valued as a patient Mr Yanni was amazing and I would definitely recommend his brilliant work and his superb manor. Thank you."
As well as Eltham. Mr Yanni treats patients from the following nearby areas
Woolwich
Mottingham
Penge
Sydenham