Reputable Consultant Orthopaedic Surgeon working near Eden Park, London
Mr Yanni is a Consultant Orthopaedic Surgeon based at a number of private hospitals near Eden Park or Monks Orchard, including The Sloane Hospital in Bromley and Chelsfield Park Hospital in Chelsfield. Mr Yanni specialises in shoulder, elbow, wrist, and hand surgery and can treat all types of chronic or complex conditions.
Mr Yanni was appointed Consultant Orthopaedic Surgeon at the Bromley Group Hospitals in 1994 and has spent over two decades of experience in the field of orthopaedics and will work hard to get the best possible diagnosis, treatment, and aftercare. He works for both the NHS and in the private sector.
Mr Yanni has a special interest in arthroscopic surgery and offers a range of surgical and non-surgical treatments. Recognised by all major healthcare providers, he has flexible appointment times.
Mr Yanni will provide solutions, whatever the problem you are suffering with. Please see his reviews on Doctify.
For appointment and enquiries, please email d.h.yanni@btinternet.com
"Mr Dimitri Yanni was absolutely amazing from start to finish, attentive, calming, made you feel very looked after at all times. Explained everything and reassured you too. Wouldn't want any other Dr . Definitely recommend Dr Yanni."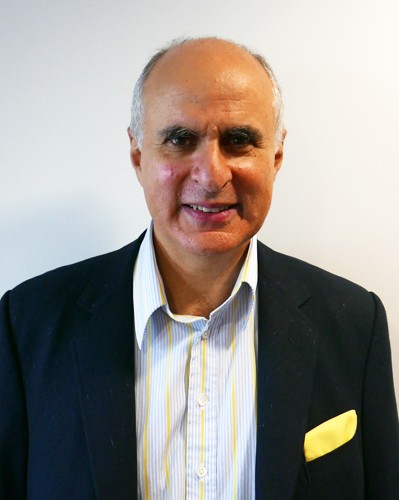 If you have any questions relating to treatments or to book an appointment, please email Mr Yanni at d.h.yanni@btinternet.com
Eden Park private treatment for wrist and hand conditions
No part of our body is pout under the same strain and stress as our hands and wrists. Almost everything we do will include the movement of the hand and the wrist. If you have pain in this area and are based near Eden Park, Mr Yanni can offer comprehensive, specialist, and fast treatment.
Common Conditions Treated In Eden Park
Dupuytren's Contracture: This is a progressive hand condition that is characterised by a build-up of collagen under the skin that can cause the fingers to bend in towards the palm.
Carpal Tunnel Syndrome: The most common symptoms of this condition include numbness and pain or tingling in the hands. It is caused by the compression of the nerve that supplies the muscles and skin in the hand.
Trigger Finger: This is one of the most common conditions of disability and pain in the hands. It is characterised by pain and locking of the fingers and thumb. As the disease progresses, as the digit straightens, it can snap into position.
Base of Thumb Arthritis/Wrist Arthritis: Osteoarthritis in the wrist and base of the thumb can cause the joints to become painful and inflamed. It is common in people whose job involves the repetitive movement of the hands and wrist.
Tendonitis: This is determined by the inflammation or irritation of a tendon due to strain or overuse. It is a common sports injury.
RSI: This condition is caused by doing the same work with the same muscle group every day. It causes burning, numbness, tingling, pain, and fatigue.

Nuggets of Wisdom
EVOLUTION OF DUPUYTREN TREATMENTS IN RECENT YEARS:
Dupuytren's contracture is the condition of the Celtic and Viking diaspora. It is a genetically inherited tendency.  In the last 20 years there has been a move for less interventionalist treatment.  Broadly speaking treatment is reserved for joint contractures, rather than the appearance of Dupuytren nodules and cords.  Needle fasciotomy, splintage and injections are important aspects in the modern management.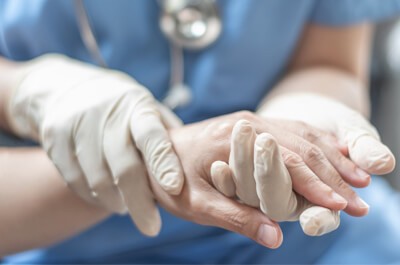 "Mr Yanni was excellent. When I came into him as an emergency, he dealt with the problem with great care and efficiency. Thank you Mr Yanni."
See our private surgeon near Monks Orchard for shoulder problems
Mr Yanni offers a range of treatments and surgery options for shoulder conditions. Working near Monks Orchard or Eden Park, he can treat a whole range of shoulder problems.
Frozen Shoulder: Caused by the thickening and inflammation of the lining of the shoulder joint, Frozen Shoulder can give rise to the onset of pain and cause restricted shoulder movement. You may have problems performing everyday tasks, such as dressing and driving.
Rotator Cuff Tear: There are four tendons in the shoulder that make up the 'rotator cuff' and over time, these can suffer from wear and tear. Common symptoms of rotator cuff tears include pain in the arm and shoulder, particularly at night.
Shoulder Impingement: This is the most common shoulder condition and can cause bursitis or tendonitis. Symptoms include pain at the top and outer part of the shoulder and aching at night.
Shoulder Instability & dislocation: This is a common problem in the shoulder joint and can cause dislocation and pain in the shoulder or arm.
Mr Yanni - Eden Park shoulder surgeon
Trusted Eden Park elbow doctor
Your elbow joint is the hinge joint that connects the forearm bones to the upper arm bones. Elbow conditions can be caused by trauma injuries or wear and tear. If you are based in Eden Park and are experiencing elbow issues, Mr Yanni can help.
Cubital Tunnel Syndrome: The ulnar nerve passes through the elbow and when it becomes compressed or injured, it can lead to pain or tingling. This is also called Ulnar Neuritis.
Elbow Arthritis: Osteoarthritis is a degenerative bone disease sometimes caused by trauma or repetitive actions. The friction causes the cartilage lining to wear down.
Tennis Elbow: This condition is caused by chronic inflammation of tendons on the outside of the elbow, caused by overuse. It may cause pain and weakness.
Golfer's Elbow: This condition is caused by chronic inflammation of tendons on the insider of the elbow, caused by overuse.
Mr Yanni - Eden Park elbow consultant
"I have had minor surgery on a few occasions so I would just like to say I have never felt more at ease or more valued as a patient Mr Yanni was amazing and I would definitely recommend his brilliant work and his superb manor. Thank you."