Are you searching for a specialist orthopaedic shoulder or elbow doctor in Downham, Kent?
Mr Yanni is a consultant orthopaedic surgeon and consultant and aims to provide patients with shoulder, elbow, hand, and wrist problems the best outcomes. Based near Downham or Lower Sydenham Mr Yanni will help you return to a pain-free life. Whether you have been injured playing sport or your joint has suffered from wear and tear, he can diagnose a wide range of conditions, so they can be treated.
Mr Yanni qualified from Guy's Hospital Medical School, completed orthopaedic training through Guy's and St Thomas' Hospitals, and since then has worked in many UK and overseas hospitals. Since then he has spent over 20 years working for the NHS and running private clinics. Since 1994 he has been a Consultant Orthopaedic Surgeon at the Bromley Group Hospitals.
He works at hospitals in London and Kent, including The Sloane Hospital in Bromley, Blackheath Hospital in London, and Chelsfield Park Hospital in Chelsfield. He will offer a fast and specialist diagnosis of your condition so he can offer you comprehensive treatment.
To speak with Mr Yanni, please book an appointment by emailing d.h.yanni@btinternet.com
"Great surgeon. I felt well informed at all stages. Great outcome from my surgery, absolutely delighted. He was highly recommended to me by 4 friends who had experienced his top rate surgical skills and they didnt' lie! A lovely man too and first class bedside manner."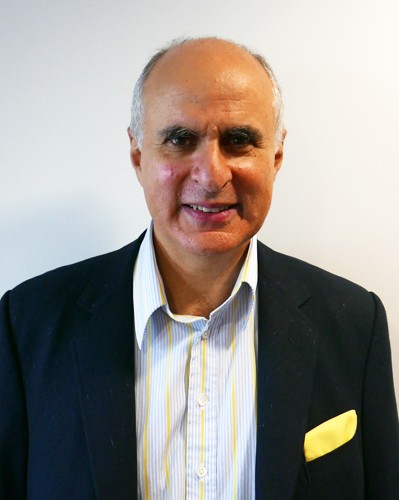 If you have any questions relating to treatments or to book an appointment, please email Mr Yanni at d.h.yanni@btinternet.com
"Efficient sympathetic and very competent"
Are you searching for a BR1 wrist & hand surgeon?
Our hands and wrists are some of the most used and important joints for everyday life. If you are based in Downham and are suffering from a wrist or hand condition, Mr Yanni can provide expert care and treatment. See his Doctify testimonials.
Common Conditions Treated In Downham
Tendonitis: This inflammatory condition that can develop in the tendon is frequently due to overuse of the joint and can lead to pain and tenderness.
Carpal Tunnel Syndrome: This syndrome is defined by weakness, numbness, or pain in the hands and wrist.
Trigger Finger: More common in women aged 40 to 60, this condition causes pain in the fingers or thumb, stiffness, or a locking of the finger with delayed release.
Dupuytren's Contracture: This deformity of the hand results from a thickening of the tissue that lies just below the skin of your palm.
Base of Thumb Arthritis/Wrist Arthritis: Common symptoms of arthritis include dull or burning joint pain, and morning stiffness.
RSI: This condition occurs when the tissue is damaged by repeated physical actions and symptoms include pain, throbbing, numbness, tingling, and aches.

Nuggets of Wisdom
BASE OF THUMB ARTHRITIS:
Trapeziometacarpal arthritis is a relatively common condition. It gives pain on key pinch and pin pinch.  Patients lose the first web space span (i.e cannot pull a large book from a shelf).  Early treatment consists of anti-inflammatories, injection and splintage.  The results of surgery are extremely good.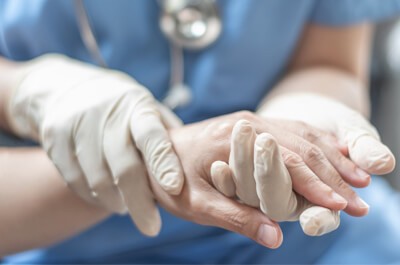 "Charming, very professional in delivering what he intends and believes will be beneficial to my problem."
Do you have shoulder pain? Orthopaedic shoulder consultant near Sydenham
If you are experiencing shoulder pain in [secondary-location] or Downham, Mr Yanni can make a fast diagnosis and offer a range of surgical and non-surgical treatment options, depending on the problem.
Frozen Shoulder: This painful condition is characterised by a lack of mobility in the shoulder joint and when the connective tissues surrounding the shoulder become inflamed or swollen, this can restrict motion.
Shoulder Impingement: This painful condition can start suddenly or appear slowly over time. The main symptom is aching and pain when raising your arm.
Shoulder Instability & dislocation: The shoulder is the most mobile join in the body and becomes unstable when the structures that keep the ball and socket in place are loose or damaged.
Rotator Cuff Tear: A rotator cuff tear can be painful and make everyday activities such as hair-brushing, dressing, and driving harder to manage.
Mr Yanni - Downham shoulder surgeon
"Got right to the point of a long term injury. Fantastic consultant."
Professional Downham elbow consultant
Are you suffering from an elbow condition in Downham? Mr Yanni offers cutting-edge care and is committed to helping you live a life free of pain. We will individualise your care plan to provide the best treatment for you.
Golfer's Elbow: Symptoms of Medial Epicondylitis include a limited range of motion of the elbow due to pain, a weak grip, tenderness on the inside of the elbow, and pain that radiates to the insider of the forearm.
Tennis Elbow: If you are suffering from tennis elbow, you may experience pain on the outside part of the elbow that radiates down the arm, stiffness, or a burning sensation.
Elbow Arthritis: Osteoarthritis of the elbow is a chronic degenerative disorder that can occur when the cartilage is damaged or becomes worn. Symptoms include pain, and problems with everyday activities, such as opening jars.
Cubital Tunnel Syndrome: Also known as CTS or Ulnar Neuropathy, this condition occurs when the ulnar nerve is compressed. It gives rise to a loss of sensation in the hand and arm, tingling, or muscle weakness.
Mr Yanni - Downham elbow consultant
"I have had minor surgery on a few occasions so I would just like to say I have never felt more at ease or more valued as a patient Mr Yanni was amazing and I would definitely recommend his brilliant work and his superb manor. Thank you."
As well as Downham. Mr Yanni treats patients from the following nearby areas
Orpington
Halstead
Farningham
Sidcup
Keston
Knockholt
Downe
Bickley