Accomplished shoulder, elbow, and hand consultant near Benenden, Kent
If you are looking for a private orthopaedic consultant specialising in shoulder, elbow, wrist, or hand conditions near you in Benenden, Kent, Mr Yanni offers rapid diagnosis and intervention. If you are suffering from pain, why wait for treatment? If you seek treatment early, Mr Yanni can ensure your condition is managed as effectively as possible.
Mr Yanni is a doctor with over 30 years of experience. He has been running busy orthopaedic clinics for the NHS and the private sector for over two decades. He runs clinics nearby at Benenden Hospital in Benenden and KIMS Hospital in Maidstone. He is highly experienced in the diagnosis, treatment, and management of all conditions relating to the shoulder, elbow, hand, and wrist.
Since 1994 he has been Consultant Orthopaedic Surgeon at Bromley Hospitals Group. Mr Yanni has a dedicated, friendly, and caring approach.
Fluent in English, French, and Arabic, Mr Yanni is recognised by all major healthcare providers (Bupa, AXA, Aviva etc.) and is fee assured. He has a keen interest in keyhole surgery and minimally invasive procedures. He comes highly recommended on the medical reviews site, Doctify here.
If you have any questions relating to treatment options or would like to book an appointment, please contact Mr Yanni at d.h.yanni@btinternet.com
"From my very first meeting Mr Yanni had me completely at ease. My procedure was done under a local anaesthetic and during the procedure he talked through nearly the whole thing, this not only kept me comfortable but seemed to make the procedure fly by. Overall I'm very happy that Mr Yanni was my surgeon."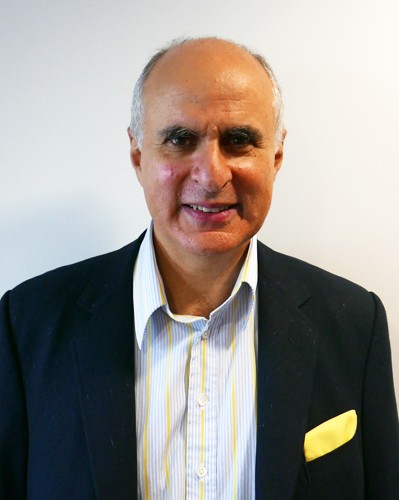 If you have any questions relating to treatments or to book an appointment, please email Mr Yanni at d.h.yanni@btinternet.com
"Efficient sympathetic and very competent"
Specialist Benenden hand and wrist surgeon
If you are based in Benenden and visit Mr Yanni with a hand or wrist condition, you are guaranteed excellent quality of care.
Common Conditions Treated In Benenden
Dupuytren's Contracture: This is a condition that results in the abnormal thickening of connective tissue that makes one or more of your fingers bend towards your palm.
Trigger Finger: This is an inflammatory condition where the tendon becomes swollen and catches on the protective sheath, causing it to lock in a bent position.
Carpal Tunnel Syndrome: Causing numbness or tingling in the hands and finger, Carpal Tunnel Syndrome is caused by compression of the median nerve in the wrist.
Tendonitis: Tendons are tissues connecting muscle to bone and tendonitis in the hand, where the tendon becomes inflamed, is a common condition.
Base of Thumb Arthritis/Wrist Arthritis: Arthritis is a condition in which the cartilage at the ends of the bones breaks down, causing pain, swelling, and stiffness.
RSI: As the name implies, repetitive strain injuries result from prolonged and repetitive activities and can cause tears and damage to the area. Common signs include numbness, weakness, and pain.

Nuggets of Wisdom
BASE OF THUMB ARTHRITIS:
Trapeziometacarpal arthritis is a relatively common condition. It gives pain on key pinch and pin pinch.  Patients lose the first web space span (i.e cannot pull a large book from a shelf).  Early treatment consists of anti-inflammatories, injection and splintage.  The results of surgery are extremely good.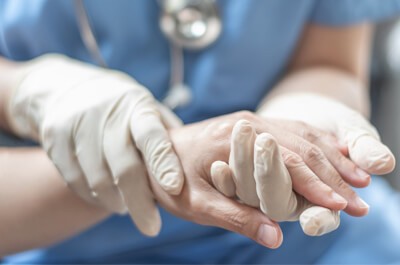 "Charming, very professional in delivering what he intends and believes will be beneficial to my problem."
Expert shoulder specialist near Benenden
The shoulder is a complex and mobile joint on the body. If you are based in Benenden and suffering from shoulder pain or lack of mobility, Mr Yanni can help. He provides a complete service for the assessment and treatment of shoulder orthopaedic and musculoskeletal conditions.
Frozen Shoulder: This is a condition where the tissues surrounding the shoulder tighten. This can cause restricted shoulder movement and pain when completing everyday tasks.
Shoulder Impingement: This occurs when the bones of the shoulder impinge on the tendons or bursa in that area. It can cause pain and stop you from performing everyday activities, like reaching overhead.
Shoulder Instability & dislocation: In shoulder instability, the shoulder joint becomes loose and prone to recurrent dislocations. There are various treatment options available including physiotherapy or surgery.
Rotator Cuff Tear: The rotator cuff can be damaged through injury or wear and tear. Pain is felt in the shoulder and this may radiate down the arm to the elbow. It is often felt more acutely when completing certain tasks, such as lifting and reaching.
Mr Yanni - Benenden shoulder surgeon
"Got right to the point of a long term injury. Fantastic consultant."
Caring private elbow doctor & orthopaedic surgeon in Benenden
Mr Yanni can offer comprehensive treatments for patients in Benenden suffering from elbow conditions and arthritis.
Elbow Arthritis: Osteoarthritis affects millions of people who have painful and stiff joints. Elbow arthritis is often associated with a loss of movement and a grating feeling. Elbow locking is also a common symptom.
Cubital Tunnel Syndrome: Also known as Ulnar Neuropathy, CTS causes numbness, pain, and tingling in the ring and little fingers. It often results from doing strenuous work, or repeated actions over a long period.
Tennis Elbow: This is a common injury that comes from repetitive use of the elbow. It can cause pain at the bony part on the outside of the elbow and this pain can radiate down towards the wrist.
Golfer's Elbow: This condition is similar to Tennis Elbow but the pain is felt on the inside of the elbow, rather than the outside. A number of treatments are available to restore normal function.
Mr Yanni - Benenden elbow consultant
"I have had minor surgery on a few occasions so I would just like to say I have never felt more at ease or more valued as a patient Mr Yanni was amazing and I would definitely recommend his brilliant work and his superb manor. Thank you."
Dunton Green
Cudham
Biggin Hill
Biddenden
Swanley