Orthopaedic consultant specialising in hand, elbow, and shoulder conditions, based near Biggin Hill, Kent
Mr Yanni is a consultant orthopaedic surgeon, treating patients in Biggin Hill, Tatsfield, or Downe with problems relating to the hand, shoulder, and elbow. He works from a range of Kent and South East hospitals, including The Sloane Hospital in Bromley and Chelsfield Park Hospital in Chelsfield.
Mr Yanni is a graduate of Guy's Hospital Medical School in London and subsequently trained in orthopaedics including hand, elbow, and shoulder surgery on the South East training programme through Guy's and St Thomas's Hospitals. Since then he has trained in the UK and abroad and has spent over 20 years running NHS and private clinics. He has gained many distinctions and was appointed Consultant Orthopaedic Surgeon at the Bromley Group Hospitals in 1994.
"Great surgeon. I felt well informed at all stages. Great outcome from my surgery, absolutely delighted. He was highly recommended to me by 4 friends who had experienced his top rate surgical skills and they didnt' lie! A lovely man too and first class bedside manner."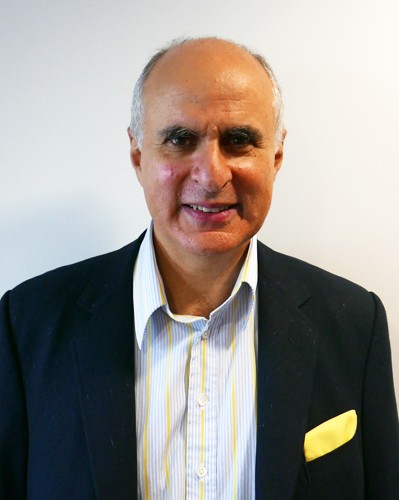 Mr Yanni evaluates all the latest technologies and research so he can pass this onto his patients. He can treat a wide range of conditions relating to the elbow, shoulder, and hand and will always aim to restore patients to full health and the level of activity they were used to. His service is comprehensive and it focuses on arthroscopic (keyhole) surgery.
Fluent in three languages, Mr Yanni is recognised by all major providers and is fee-assured.
To contact Mr Yanni, please call The Sloane Hospital on 020 8023 8544. Alternatively, contact Caroline on d.h.yanni@btinternet.com
"Efficient sympathetic and very competent"
TN16 hand and wrist consultant
Mr Yanni provides diagnosis and treatment of all types of conditions relating to the hand and wrist. If you are based in Biggin Hill and are experiencing pain or problems, he can help.
Common Conditions Treated In Biggin Hill
Dupuytren's Contracture: Symptoms of this condition can start slowly and can cause a puckering or thickening in the palm and/or fingers. It can stop the hand from being placed flat on an even surface,
Trigger finger: This can cause fingers to click, catch, or become hard to move.
RSI: Symptoms include pain, stiffness, tingling, or numbness in the fingers and wrist.
Base of thumb arthritis: This causes stiffness, swelling, and pain at the base of the thumb and side of the wrist.
Tendonitis: Tendonitis can give rise to pain and swelling, and or/a feeling or grating or grinding when the joint moves.
Wrist Arthritis: The is a common cause of wrist pain if there has been no injury and is most likely to develop as we get older.
Carpal Tunnel Syndrome: This causes progressive tingling, numbness, or weakness in the hand.

Nuggets of Wisdom
BASE OF THUMB ARTHRITIS:
Trapeziometacarpal arthritis is a relatively common condition. It gives pain on key pinch and pin pinch.  Patients lose the first web space span (i.e cannot pull a large book from a shelf).  Early treatment consists of anti-inflammatories, injection and splintage.  The results of surgery are extremely good.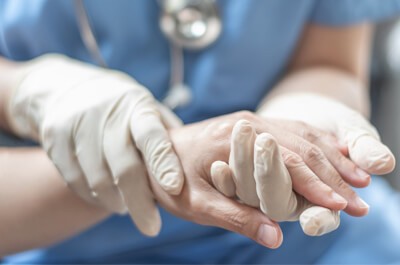 "Charming, very professional in delivering what he intends and believes will be beneficial to my problem."
Shoulder consultant and surgeon near Tatsfield
Mr Yanni offers surgical and non-surgical treatments for a range of shoulder conditions. Looking after patients based in Tatsfield, Biggin Hill, or Cudham, Mr Yanni aims to deliver excellent clinical care combining his expertise and experience with the latest treatments available.
Frozen Shoulder: This results in the shoulder becoming painful, stiff, and hard to move. Mr Yanni will work to reduce pain, boost mobility, and improve your quality of life.
Shoulder impingement: This common cause of pain in the shoulder and disturb sleep and prevents you from completing normal activities, especially those that are related to lifting the arm.
Shoulder Dislocation: The shoulder is the most mobile join in the body but this range of motion can make it easier to dislocate. There are different types of dislocations, including partial or full dislocation. Both conditions cause instability in the shoulder and are painful.
Rotator Cuff Tear: The rotator cuff is a range of muscles and tendons that keep the shoulder flexible and mobile. The main symptom of a rotator cuff tear is pain, especially when reaching or raising the arm above shoulder level.
Mr Yanni - Biggin Hill shoulder surgeon
"Got right to the point of a long term injury. Fantastic consultant."
Elbow consultant and surgeon in Biggin Hill
If you are experiencing problems with your elbow and you are based in Biggin Hill, Mr Yanni can help you return to a pain-free life. Whether you have injured your elbow playing sport or are experiencing unexplained pain, you can be assured of the highest standards of care.
Golfer's Elbow: This common condition causes pain, swelling, and tenderness on the inside of the elbow. Despite its name, it does not just affect golfers.
Elbow Arthritis: This can cause stiffness and pain and reduce the range of movement in the elbow.
Ulnar Neuritis/Cubital Tunnel Syndrome: Symptoms include pain and tingling in the fourth and little finger, and weakness in the hand.
Tennis Elbow: This results in soreness, pain, and swelling on the outside of the elbow.
Mr Yanni - Biggin Hill elbow consultant
"I have had minor surgery on a few occasions so I would just like to say I have never felt more at ease or more valued as a patient Mr Yanni was amazing and I would definitely recommend his brilliant work and his superb manor. Thank you."
As well as Biggin Hill. Mr Yanni treats patients from the following nearby areas
Downe
Cudham
Chelsham
Tatsfield
Keston