Shoulder and elbow orthopaedic specialist, with private clinics near Tenterden, Kent
From the most common hand, shoulder, wrist, or elbow injuries to more complex conditions, private orthopaedic consultant Mr Yanni can provide treatment for patients in Tenterden or the surrounding areas of Kent and will follow your progress back to full health.
Known for his kind and thorough approach, Mr Yanni can offer you expert orthopaedic care. He has over three decades of experience working as a doctor and has been Consultant Orthopaedic Surgeon at Bromley Hospitals Group for almost 20 years. Mr Yanni works for the NHS and also runs a number of private clinics through Kent and the South East, including offering regular private appointments at Benenden Hospital, Cranbrook, and KIMS Hospital in Maidstone.
Mr Yanni offers all types of treatment approaches and has a special interest in arthroscopy. He comes highly recommended on the independent reviews site Doctify.
Mr Yanni speaks three languages fluently and is recognised by all major healthcare insurance providers.
For more details of his availability or to talk through your treatment options, please email d.h.yanni@btinternet.com
"Very friendly, which instilled confidence and made the whole experience very relaxing."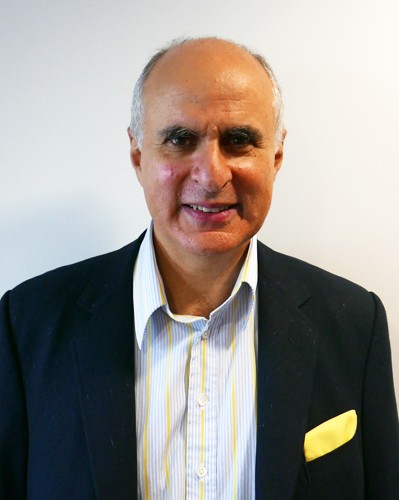 Do you require the help of a specialist shoulder doctor near Tenterden
Shoulder pain can have a variety of causes and can be anything from a mild inconvenience to affecting everyday tasks and even sleep. Mr Yanni is a shoulder specialist and runs clinics near Tenterden, so he will provide a fast diagnosis and treatment plan.
Shoulder Impingement: As the tendons in the shoulder swell, this can cause pain when the arm is raised. Normally it can start over a period of a few weeks, though can also occur due to trauma.
Shoulder Dislocation & Instability: The arm bone can come out of the socket forwards, backwards, or downwards and any dislocation can be complete or partial. Patients with an unstable shoulder joint may experience repeated dislocations.
Rotator Cuff Tear: If you experience pain if your arm is raised above a horizontal position, this may be due to a Rotator Cuff Tear.
Frozen Shoulder: When the shoulder joint becomes inflamed, this can lead to Frozen Shoulder, also called Adhesive Capsulitis. It is very common and it is thought that one in 20 people will suffer from it at some point in their lives.
Tenterden shoulder surgeon - Mr Yanni
"Got right to the point of a long term injury. Fantastic consultant."
Hand and wrist pain? See our expert surgeon near Tenterden
Our hands and wrists serve many purposes, so if you are experiencing problems with these joints, it is essential that you seek the best care. Mr Yanni is a highly-experienced hand and wrist specialist with clinics near Tenterden.
Common Conditions Treated In Tenterden
RSI: Repetitive Strain Injury can give rise to many symptoms including tenderness and pain, a throbbing or pulsing sensation, tingling, or loss of sensation.
Dupuytren's Contracture: Patients with this condition notice a thickening of the skin of the palm that causes the fingers to roll in towards the palm.
Carpal Tunnel Syndrome: This is caused by pressure on the main nerve in the hand – the median nerve. Symptoms include pain and numbness, that may get worse at night.
Trigger Finger/Trigger Thumb: The finger tendons travel through pulleys and when the tendons become inflamed, this can cause the fingers or thumb to clock as they move or become locked in position.
Tendonitis: This commonly occurs due to overuse of the joint and results in inflammation of the tendons.
Wrist Arthritis/Base of Thumb Arthritis: Inflammation is the most common symptom of arthritis, which can cause the joints to become stiff and painful. You may have problems completing everyday tasks.

Nuggets of Wisdom
BASE OF THUMB ARTHRITIS:
Trapeziometacarpal arthritis is a relatively common condition. It gives pain on key pinch and pin pinch.  Patients lose the first web space span (i.e cannot pull a large book from a shelf).  Early treatment consists of anti-inflammatories, injection and splintage.  The results of surgery are extremely good.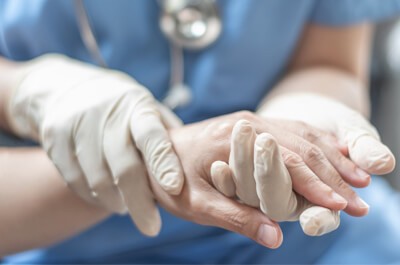 "Put at ease immediately at consultation with friendly manner. Ongoing procedures organized quickly and efficiently."
Do you need to see a Tenterden surgeon for an elbow condition?
Mr Yanni employs the most advanced methods of elbow care for patients in Tenterden so he can ensure excellent outcomes. This may include arthroscopic surgery.
Tennis Elbow: Despite its name, Tennis Elbow can occur to anyone and results in pain being felt on the outside of the elbow joint, particularly during lifting movements where the palm is facing the ground.
Golfer's Elbow: Repetitive movements and stress can cause the tendons on the inner side of the elbow to deteriorate leading to pain that may radiate down the forearm.
Elbow Arthritis: Arthritis in the elbow is not common when compared to other joints in the body but when it does occur, it can give rise to pain and loss of movement.
Cubital Tunnel Syndrome: When the ulnar nerve behind the elbow becomes compressed this can cause pain and numbness and even weakness in the hand.
Tenterden elbow consultant - Mr Yanni
"I have had minor surgery on a few occasions so I would just like to say I have never felt more at ease or more valued as a patient Mr Yanni was amazing and I would definitely recommend his brilliant work and his superb manor. Thank you."