Highly-experienced shoulder, hand, and elbow doctor with clinics near West Wickham, Kent
Mr Yanni is a specialist orthopaedic surgeon and consultant specialising in all disorders and conditions related to the upper limbs – shoulder, elbow, hand, and wrist. He works for the NHS and consults privately at The Sloane Hospital in Bromley and Chelsfield Park Hospital in Chelsfield. He sees patients based in West Wickham, Hayes, or Shirley, and can offer fast appointments and flexible times.
Mr Yanni studied medicine at Guy's Hospital Medical School and then trained in orthopaedics, including trauma, elbow, hand, and shoulder surgery. He has trained at different UK and overseas hospitals and since 1994, has been a Consultant Orthopaedic Surgeon at the Bromley Group Hospitals.
Whether you are suffering from an injury, trauma, or an age-related degenerative condition, Mr Yanni will always provide you with a fast diagnosis, state-of-the-art technology, and the latest treatment options. Please see his reviews on Doctify.
To book a consultation with Mr Yanni, please email d.h.yanni@btinternet.com
"Great surgeon. I felt well informed at all stages. Great outcome from my surgery, absolutely delighted. He was highly recommended to me by 4 friends who had experienced his top rate surgical skills and they didnt' lie! A lovely man too and first class bedside manner."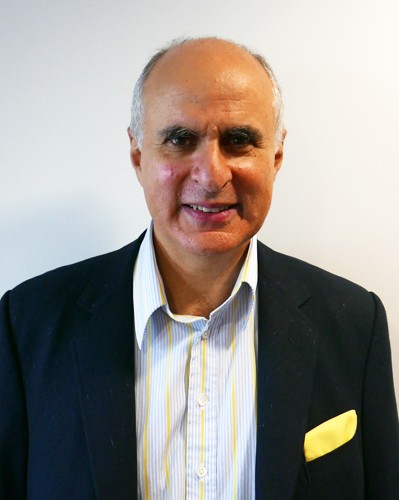 If you have any questions relating to treatments or to book an appointment, please email Mr Yanni at d.h.yanni@btinternet.com
"Efficient sympathetic and very competent"
Hand and wrist specialist near West Wickham
Mr Yanni is an expert in diagnosing and managing all types of hand and wrist conditions. Our hands and wrists play a vital role in our movement and any pain and discomfort can have an impact on everyday life. If you are based in West Wickham and suffering from hand or wrist issues, never suffer in silence.
Common Conditions Treated In West Wickham
Trigger Finger: When the tendons in the hand become swollen or inflamed, they may lock and cause this condition. Symptoms include pain at the base of the finger or thumb that is affected and a stiffness or locking during movement.
Carpal Tunnel Syndrome: Symptoms of this condition include pins and needles, numbness in the hand and fingers, a dull ache in the hand or arm, and clumsiness. It tends to feel worse at night.
Dupuytren's Contracture: This common and benign condition causes a progressive deformity in the hand, resulting in the fingers bending up towards the palm. It occurs when there is a build-up of thick fibrous tissue.
Base of Thumb Arthritis/Wrist Arthritis: Arthritis is a common condition that causes pain and includes osteoarthritis, caused by wear and tear, and rheumatoid arthritis when the immune system attacks the joints.
Tendonitis: Stemming from repetitive movements over time, tendonitis leads to pain, swelling, and tenderness in the hand or wrist.
RSI: In addition to pain, common symptoms of repetitive strain injury (RSI) include swelling, tingling, numbness, weakness, and stiffness.

Nuggets of Wisdom
BASE OF THUMB ARTHRITIS:
Trapeziometacarpal arthritis is a relatively common condition. It gives pain on key pinch and pin pinch.  Patients lose the first web space span (i.e cannot pull a large book from a shelf).  Early treatment consists of anti-inflammatories, injection and splintage.  The results of surgery are extremely good.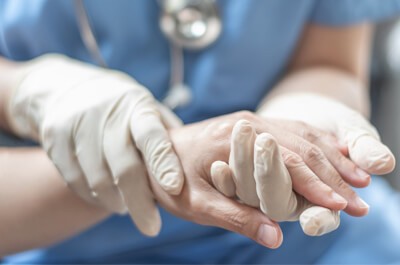 "Charming, very professional in delivering what he intends and believes will be beneficial to my problem."
Orthopaedic consultant for shoulder conditions near Hayes
Are you looking for a shoulder specialist near Hayes, West Wickham, or Plaistow? The shoulder is the most flexible joint in the body and allows a tremendous range of movements. It is also a complex structure and when there is a problem, this can impact everyday life.
Frozen Shoulder: Known as Adhesive Capsulitis, this common condition can be extremely painful and cause the shoulder to become stiff and partially or completely immobile.
Rotator Cuff Tear: The rotator cuff is a group of tendons and muscles that connect the upper arm to the shoulder blade. A tear to this area can result in pain, particularly at night. A rotator cuff tear can develop due to trauma or an injury or due to wear and tear over time.
Shoulder Impingement: This causes pain in the shoulder and upper arm and is extremely common. It causes pain when the arm is lifted out to the side or up to the ear, so can cause issues when dressing or brushing your hair.
Shoulder Instability & dislocation: Shoulder instability means the joint can move so it dislocates. Dislocations can be traumatic, due to an injury, or instability where the shoulder dislocates repeatedly with very little force.
Mr Yanni - West Wickham shoulder surgeon
"Got right to the point of a long term injury. Fantastic consultant."
Recommended BR2 elbow doctor and surgeon
Mr Yanni deals with all elbow-related conditions, including injuries and arthritis. With clinics near West Wickham, he will provide you with an expert clinical diagnosis and a clear and effective treatment plan.
Tennis Elbow: Medically known as Lateral Epicondylitis is a condition that causes tendon inflammation. Symptoms include pain or burning on the outer part of the elbow or weak grip strength.
Elbow Arthritis: Patients with elbow arthritis complain of a loss of range of movement, stiffness, and pain.
Golfer's Elbow: Medically known as medial epicondylitis, this condition is characterised by pain from the elbow to the wrist on the inside of the elbow.
Cubital Tunnel Syndrome: Medically known as Ulnar Neuritis this condition affects the nerve behind the inner aspect of the elbow and can cause pain, numbness, and tingling in the hand and arm.
Mr Yanni - West Wickham elbow consultant
"I have had minor surgery on a few occasions so I would just like to say I have never felt more at ease or more valued as a patient Mr Yanni was amazing and I would definitely recommend his brilliant work and his superb manor. Thank you."
As well as West Wickham. Mr Yanni treats patients from the following nearby areas
Addington
Beckenham
Bickley
Elmers End
Hayes
Keston
Shirley