Experienced shoulder and elbow surgeon and doctor with private clinics near Knockholt
Mr Yanni is a Consultant Orthopaedic specialist who is dedicated to the diagnosis and treatment of shoulder, elbow, hand, and wrist conditions. Working for the NHS and privately throughout Kent and London, he can provide a diagnosis and treatment plan using the latest techniques and procedures. He uses both operative and non-operative techniques and has a keen interest in arthroscopy.
Mr Yanni has three decades of experience working in medicine and has spent 20 years working in busy hospitals. His private clinics run at a number of hospitals, including Chelsfield Park Hospital in Chelsfield, Sevenoaks Medical Centre in Sevenoaks, and The Sloane Hospital in Bromley. He was named Consultant Orthopaedic Surgeon at Bromley Hospitals Group in 1994 and has held this post since then.
Mr Yanni will always work closely with you to optimise your outcome. He is recognised by all medical insurers, such as AXA and Bupa. He is also fluent in three languages. He is caring, proactive, and comes recommended by other patients; please see his reviews on Doctify here.
For more details, please contact Mr Yanni at d.h.yanni@btinternet.com
"Mr Yanni was very warm and welcoming and made me feel at ease for my procedure."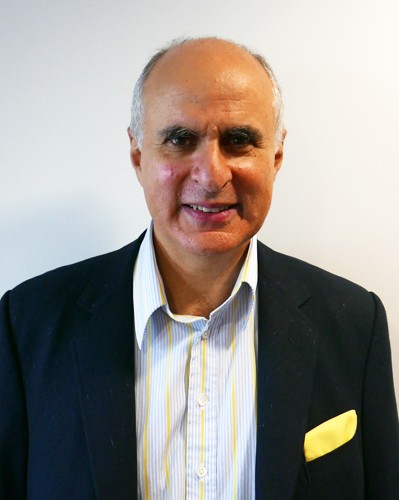 Hand and wrist doctor you can rely on near Knockholt
Our hands and wrists are arguably some of our most useful tools. When we are suffering from an injury or painful hand condition, it can seriously affect our lifestyles. With clinics near Knockholt, Mr Yanni will diagnose your hand or wrist condition and create a bespoke treatment plan.
Common Conditions Treated In Knockholt
Dupuytren's Contracture: This condition occurs when scar-like tissue forms just underneath the skin of your fingers and in the palm of your hand.
Trigger Finger: This is a condition in which your finger or thumb is locked in place when you bend it, causing a clicking sensation. This occurs when the tendon becomes swollen and inflamed in the tunnel that it runs through, called the tendon sheath.
Carpal Tunnel Syndrome: A common condition affecting men and women of all ages, Carpal Tunnel Syndrome is caused by pressure on the median nerve in your wrist in an area called the carpal tunnel.
Base of Thumb Arthritis/Wrist Arthritis: Osteoarthritis is a degenerative condition where the cartilage lining a joint can be affected by wear and tear and starts to wear away.
Tendonitis: Inflammation in the tendons can cause pain, tenderness, and swelling, and reduce the movement in your hands and fingers.
RSI: Repetitive strain can develop in the hands and wrists due to poor posture and performing repetitive work tasks.

Nuggets of Wisdom
BASE OF THUMB ARTHRITIS:
Trapeziometacarpal arthritis is a relatively common condition. It gives pain on key pinch and pin pinch.  Patients lose the first web space span (i.e cannot pull a large book from a shelf).  Early treatment consists of anti-inflammatories, injection and splintage.  The results of surgery are extremely good.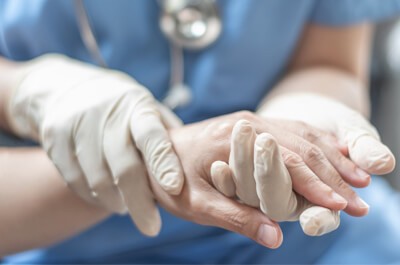 "Charming, very professional in delivering what he intends and believes will be beneficial to my problem."
Help with shoulder conditions from shoulder specialist near Knockholt
Shoulder pain is relatively common and Mr Yanni can diagnose and treat all types of shoulder conditions in Knockholt.
Shoulder Instability & dislocation: The shoulder is the most common joint in the body is dislocate and in younger patients, it is common to suffer from repeated dislocations of the shoulder, known as shoulder instability.
Shoulder Impingement: One of the most common causes of shoulder pain, Shoulder Impingement causes pain in the upper arm, especially when the arm is lifted forwards or sideways.
Frozen Shoulder: This is a common, painful, and disabling condition where the lining or capsule of the shoulder joint thickens. Also called Adhesive Capsulitis, this condition is characterised by three phases.
Rotator Cuff Tear: Rotator cuff tears are also a common cause of shoulder pain. The most common tendon to tear is the supraspinatus tendon at the top of the shoulder, which runs under the shoulder tip. Symptoms include pain and weakness.
Specialist shoulder surgeon in Knockholt - Mr Yanni
"Got right to the point of a long term injury. Fantastic consultant."
Knockholt specialist elbow orthopaedic surgeon
Do you need an orthopaedic consultant specialising in elbow conditions, based near Knockholt? Mr Yanni can diagnose and treat all complex and common conditions relating to the upper limbs, including the elbow.
Elbow Arthritis: The elbow can be prone to degenerative conditions, including osteoarthritis. Symptoms include pain, stiffness, and swelling.
Cubital Tunnel Syndrome: This is a condition where the ulnar nerve becomes pinched or trapped. Also known as Ulnar Neuropathy, it is characterised by pain at the back and inner part of the elbow, as well as the feeling of 'pins and needles' and numbness.
Tennis Elbow: This is one of the most common conditions seen in the elbow and is characterised by pain on the bony prominence on the outside of the elbow.
Golfer's Elbow: Similar to Tennis Elbow, this affects the tendon on the inner side of the elbow rather than the outside part of the elbow.
Mr Yanni - Knockholt elbow surgeon
"Mr. Yanni is a very professional and courteous doctor. He performed a carpal tunnel depression operation on my hand recently and it has recovered well. I would recommend him to anyone with his expertise."