Are you seeking the expert opinion of a private orthopaedic shoulder or elbow doctor near Headcorn, Kent?
Having a shoulder, elbow, or hand and wrist condition can affect every part of your day-to-day life. Mr Yanni is an expert and renowned orthopaedic surgeon specialising in upper limbs and working near Headcorn or the surrounding parts of Kent.
Mr Yanni understands that seeking fast and appropriate treatment via the NHS can sometimes be hard and this is why he runs several private clinics at KIMS Hospital in Maidstone and Benenden Hospital in Cranbrook.
Mr Yanni's surgical practice is entirely limited to conditions relating to the shoulder, elbow, hands, and wrists. He has been Consultant Orthopaedic Surgeon at Bromley Hospitals Group since 1994 and has over 20 years of experience running orthopaedic clinics in NHS and private hospitals. He has a keen interest in arthroscopic surgery and works with other teams so he can optimise your care.
Mr Yanni can quickly diagnose your condition and will run through all treatment options, including non-operative measures. He is recognised by AXA, Bupa, and other healthcare providers and is fee assured. He will find a solution for all conditions from sports injuries to osteoarthritis and has seen and dealt with all manner of complaints.
Mr Yanni has an excellent reputation – please read what former patients have to say about his care and bedside manner on reviews site Doctify.
To make an appointment, please email d.h.yanni@btinternet.com
"Great surgeon. I felt well informed at all stages. Great outcome from my surgery, absolutely delighted. He was highly recommended to me by 4 friends who had experienced his top rate surgical skills and they didnt' lie! A lovely man too and first class bedside manner."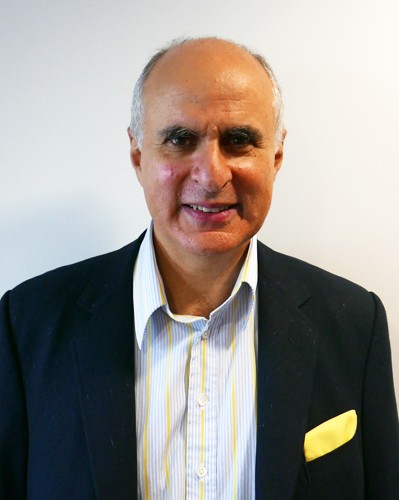 If you have any questions relating to treatments or to book an appointment, please email Mr Yanni at d.h.yanni@btinternet.com
"Efficient sympathetic and very competent"
Recommended Headcorn orthopaedic hand and wrist surgeon
Do you have hand or wrist pain in Headcorn? Mr Yanni can provide a comprehensive treatment plan.
Common Conditions Treated In Headcorn
Trigger Finger/Trigger Thumb: This is a common condition that affects people of all ages and causes the finger or thumb to become stuck in a bent position when flexed. It then straightens with a pop or a snap, like the trigger of a gun being released.
Wrist Arthritis: Wrist osteoarthritis is a long-term condition that causes swelling, stiffness, and pain and it can make even simple tasks painful.
Carpal Tunnel Syndrome: CTS is a painful and debilitating condition that can make daily tasks such as gripping hard and it can also interfere with sleep. It is caused by pressure on the median nerve.
Base of Thumb Arthritis: This is a common and chronic condition causing pain, stiffness, and clicking or swelling at the base of the thumb.
Tendonitis: Symptoms of this condition include pain, swelling, and tenderness.
Dupuytren's Contracture: This is a hand deformity that usually develops over years and affects the layer of tissue that lies under the skin of the hand, causing a thick cord that can pull the fingers into position.
RSI: Repetitive strain injuries (RSI) are used to describe conditions that are related to the muscles, tendons, and other soft tissues of the hands and wrist due to repetitive movements.

Nuggets of Wisdom
BASE OF THUMB ARTHRITIS:
Trapeziometacarpal arthritis is a relatively common condition. It gives pain on key pinch and pin pinch.  Patients lose the first web space span (i.e cannot pull a large book from a shelf).  Early treatment consists of anti-inflammatories, injection and splintage.  The results of surgery are extremely good.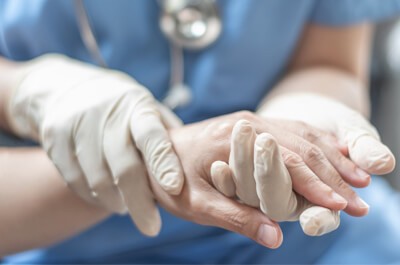 "Charming, very professional in delivering what he intends and believes will be beneficial to my problem."
Visit our Headcorn orthopaedic shoulder surgeon
If you are experiencing pain when you comb your hair, put on a jacket, or perform other everyday activities in Headcorn, Mr Yanni can provide an accurate and efficient diagnosis.
Frozen Shoulder: This specific condition, also referred to as Adhesive Capsulitis, is characterised by restricted movement and pain and stiffness in the shoulder joint.
Shoulder Dislocation & Instability: As the most mobile joint in your body, your shoulder can become dislocated or sublaxed. Shoulder instability can occur after a shoulder dislocation.
Shoulder Impingement: This is a common cause of shoulder pain and can make even simple movements extremely painful. There are several symptoms associated with shoulder impingement including pain (and night pain), local swelling and tenderness, and stiffness when lifting your arm.
Rotator Cuff Tear: Patients with a rotator cuff tear complain about a stabbing pain in the shoulder, that can be worse at night and well as problems performing certain movements.
Mr Yanni - Headcorn shoulder surgeon
"Got right to the point of a long term injury. Fantastic consultant."
Are you suffering from elbow pain in Headcorn?
The elbow is a complex joint made up of three bones; the humerus, ulna, and radius. We use this joint every day and injury and wear and tear are common. If you are suffering from elbow pain in Headcorn, contact Mr Yanni.
Tennis Elbow: This common musculoskeletal condition, also known as Lateral Epicondylitis, is caused by the overuse of the muscles and tendons in your forearm. The main symptom is pain that develops over time.
Golfer's Elbow: This condition, also called Medial Epicondylitis, is a painful condition caused by overuse and sprains in the tendons.
Elbow Arthritis: This condition occurs when the cartilage in the elbow becomes worn or damaged. Damage can occur due to repetitive activities or overuse.
Cubital Tunnel Syndrome: This elbow condition is caused by compression of the ulnar nerve between the two bones on the inside of the elbow. Symptoms include pain and pins and needles, or weakness in the hand.
Mr Yanni - Headcorn elbow consultant
"I have had minor surgery on a few occasions so I would just like to say I have never felt more at ease or more valued as a patient Mr Yanni was amazing and I would definitely recommend his brilliant work and his superb manor. Thank you."
As well as Headcorn. Mr Yanni treats patients from the following nearby areas
Woolwich
Mottingham
Penge
Sydenham
Blackheath