Consultant orthopaedic surgeon treating sports injuries and all other conditions near Kemsing, Kent
Are you looking for fast and cutting-edge orthopaedic treatment from a private consultant near Kemsing in Kent? Mr Yanni is a local Consultant Orthopaedic Consultant with over 30 years of experience as a doctor and over two decades of experience running busy orthopaedic clinics for the NHS and at private hospitals.
He specialises in conditions that affect the shoulder, hand, wrist, or elbow and will always try non-surgical options before recommending surgery. Surgery includes joint replacements and a strong focus on arthroscopic surgery.
Mr Yanni works throughout Kent and London and has been Consultant Orthopaedic Surgeon at Bromley Hospitals Group since 1994. His clinics near Kemsing include Sevenoaks Medical Centre in Sevenoaks, Chelsfield Park Hospital in Chelsfield, and The Sloane Hospital in Bromley.
Mr Yanni can treat all conditions and injuries relating to the upper limbs, including:
Arthritis
Rotator Cuff Tears
Frozen Shoulder
Tendonitis
Tennis Elbow
Mr Yanni will provide you with a swift diagnosis and treatment plan. He comes highly rated on Doctify with comments like 'a first-class treatment', 'he is a great asset to the medical profession,' and 'a great success'.
If you would like to arrange a private appointment at a particular hospital, please email y.h.yanni@btinternet.com
"A first class experience from initial consultation to surgery and post operative care. An outstanding level of patient care."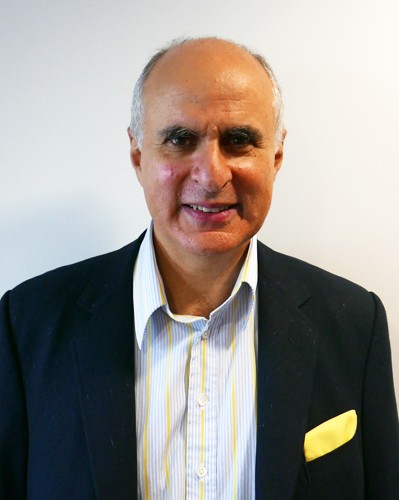 If you have any questions relating to treatments or to book an appointment, please email Mr Yanni at d.h.yanni@btinternet.com
Kemsing hand and wrist doctor
The hand consists of 27 bones, 27 joints, 34 muscles, and over 100 ligaments. If you live in Kemsing and would like advice from a specialist orthopaedic hand or wrist doctor, Mr Yanni would be delighted to help.
Common Conditions Treated In Kemsing
Trigger Finger: Commonly reported symptoms of this condition include a bent finger or thumb that pops when it straightens and pain or tenderness in the inflamed nodule.
Carpal Tunnel Syndrome: Common symptoms of CTS include numbness or a tingling sensation in the fingers or pain in the hand and wrist.
Dupuytren's Contracture: This is a hand condition where the thickening of the underlying fibrous tissue of the palm causes the fingers to bend inwards. Patients may not be able to fully straighten their fingers.
Base of Thumb Arthritis/Wrist Arthritis: Arthritis is an inflammatory condition of the joints and the most common type – osteoarthritis is caused by wear and tear in the joints. It is a degenerative joint disease, so as you age, you may be more prone to suffer from it.
Tendonitis: When the tendons in the hand and wrist become inflamed this can lead to pain and swelling.
RSI: Repetitive movements can take their toll on our hands and wrists and RSI can lead to pain, swelling, or a dull ache.

Nuggets of Wisdom
ULNAR NEURITIS:
There is anecdotal evidence that there is an increase in the incidence.  This is ascribed to the widespread availability of gymnasia and the modern habit of walking around holding a mobile phone to the ear with the elbow hyperflexed.  Whereas the thresholds for intervention in carpal tunnel syndrome are low (the results of carpal decompression are very good), the same cannot be applied to ulnar neuritis.  Surgery is a last resort. Modification of ADL, splintage and avoidance of precipitating daily activities are the mainstay of treatment.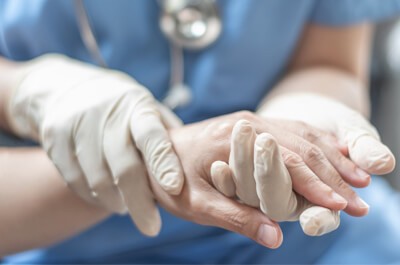 Book a consultation with our Kemsing orthopaedic shoulder surgeon
The shoulder enables a wide range of movements and is a very flexible joint. Due to this, it can be prone to injury and wear and tear. If you are experiencing shoulder pain and want to see an expert, Mr Yanni will see you. He is recognised by all major health insurance providers.
Frozen Shoulder: This condition, called Adhesive Capsulitis, gives rise to pain and loss of movement in the shoulder joint. It is common in adults between 40 and 60 years of age and is caused by inflammation of the ligaments holding the shoulder bones in place.
Shoulder Dislocation & Instability: Playing sport or repeated use of the shoulder at work may lead to a partial dislocation, called a sublaxation or a complete dislocation. This will cause pain and shoulder instability.
Shoulder Impingement: When the tendons in the shoulder joint become inflamed that can cause pain. This condition is also called Swimmer's Shoulder, Tennis Shoulder, or Rotator Cuff Tendonitis.
Rotator Cuff Tear: Tears in the rotator cuff can cause severe pain, weakness in the arm, and difficulty carrying out daily movements.
Mr Yanni - Kemsing shoulder surgeon
Do you need private elbow treatment or surgery near Kemsing?
The elbow is used throughout every day activities, so if you are experiencing pain or other problems with your elbow, it can be very distressing. Mr Yanni will see you quickly so he can plan the best course of action.
Tennis Elbow: This common condition is caused by the inflammation of the muscles on the outside of the elbow. Also called Lateral Epicondylitis, this condition may cause severe pain and tenderness.
Golfer's Elbow: This condition is similar to Tennis Elbow but is caused by tendonitis on the inner side of the elbow.
Elbow Arthritis: Osteoarthritis is the most common form of arthritis in the elbow and is caused by the loss of cartilage. It can happen without symptoms but common symptoms are pain, stiffness, or swelling.
Cubital Tunnel Syndrome: This is a condition that results from the compression of the ulnar nerve at the back of the elbow. It can result in numbness and weakness in the hand.
Mr Yanni - Kemsing elbow consultant
"Mr Yanni quickly diagnosed the problem and explained the procedure. On the day he was attentive and took time to make sure the operation was a success. Recovery has been as expected."