Do you need a private shoulder, elbow, hand, and wrist doctor near Hockenden, Kent?
Mr Yanni offers rapid diagnosis, intervention, and aftercare of all issues relating to the elbow, hand, wrist, or shoulder. With private clinics based near Hockenden, he is well equipped and highly experienced to give all patients a comprehensive treatment plan.
Mr Yanni has been a qualified doctor for over 30 years and has spent the last two decades working in the NHS and privately. He runs private clinics throughout Kent and London, including at The Sloane Hospital in Bromley and Chelsfield Park Hospital in Chelsfield. He holds the post of Consultant Orthopaedic Surgeon at Bromley Hospitals Group, a role he has been in since 1994.
Upper limb problems are increasingly common, especially because we spent so much more time sitting at desks and performing repetitive motions. As well as injuries derived from poor posture and overuse, Mr Yanni can also treat a wide range of sudden injuries and trauma, relating to accidents, falls, or sporting injuries. He will quickly be able to investigate and assess your problem and then provide a diagnosis and comprehensive treatment and recovery plan.
Mr Yanni always provides a personable, professional, and friendly service and is recommended – please see recommendations on Doctify. He is recognised by all major medical insurers.
To meet with Mr Yanni, please email d.h.yanni@btinternet.com
"Great surgeon. I felt well informed at all stages. Great outcome from my surgery, absolutely delighted. He was highly recommended to me by 4 friends who had experienced his top rate surgical skills and they didnt' lie! A lovely man too and first class bedside manner."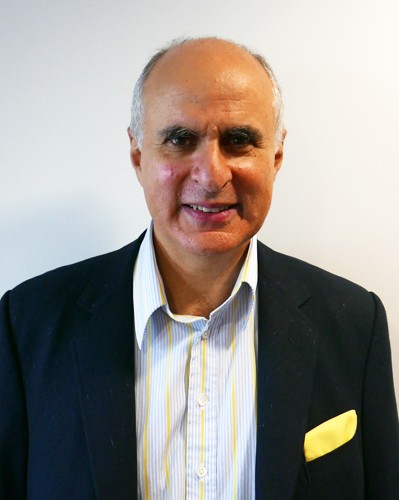 If you have any questions relating to treatments or to book an appointment, please email Mr Yanni at d.h.yanni@btinternet.com
"Efficient sympathetic and very competent"
Personable wrist and hand consultant doctor in Hockenden
If you are looking for a hand and wrist specialist near Hockenden, Mr Yanni is an expert. He will always aim to ensure a swift return to a full range of function, free from swelling, pain, or stiffness.
Common Conditions Treated In Hockenden
Base of Thumb Arthritis/Wrist Arthritis: Osteoarthritis is a degenerative joint disease and can cause pain, inflammation, and stiffness.
Carpal Tunnel Syndrome: CTS occurs when the median nerve is compressed and irritated. Symptoms include a dull ache in the fingers and hands. There are various non-surgical options but surgery to release the pressure on the nerve is sometimes required.
Trigger finger: This is an uncomfortable condition where a finger can catch and then click when it straightens. It can be painful and affect the function of your hand.
Tendonitis: When tendons become inflamed due to repetitive motion or injury, this can lead to pain, tenderness, and stiffness.
Dupuytren's Contracture: Common in older people, the first sign of this condition is the thickening or a growth in the palm. This may be painless or sore but over time, will cause a shortening of the fibres in the palm that hooks the fingers towards the palm.
RSI: Repetitive strain injuries (RSI) and a number of activities can cause it, including work-related tasks, computer use, and sports. Symptoms include stiffness and tenderness, tingling and numbness, or weakness, and loss of grip.

Nuggets of Wisdom
BASE OF THUMB ARTHRITIS:
Trapeziometacarpal arthritis is a relatively common condition. It gives pain on key pinch and pin pinch.  Patients lose the first web space span (i.e cannot pull a large book from a shelf).  Early treatment consists of anti-inflammatories, injection and splintage.  The results of surgery are extremely good.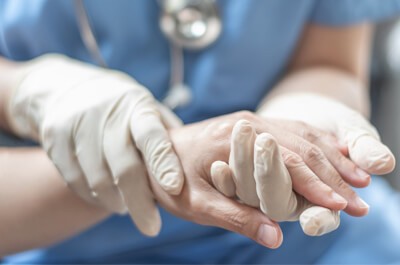 "Charming, very professional in delivering what he intends and believes will be beneficial to my problem."
BR5 orthopaedic shoulder doctor treating all conditions
Mr Yanni can treat all patients in Hockenden, who are suffering from shoulder issues. He will help to treat pain, reduce stiffness and tenderness, and restore movement.
Rotator Cuff Tears: This is one of the most common causes of shoulder pain and will weaken the shoulder and restrict mobility. It can cause a popping or grating sensation when lifting the arm in certain ways.
Shoulder Instability/Dislocation: The shoulder becomes dislocated when the upper end of the arm bone (humerus) comes out of the socket. This can occur during an accident. Once the shoulder has been dislocated once, it can be prone to dislocations. This is known as shoulder instability.
Frozen Shoulder: This condition occurs when the lining of the shoulder joint thickens and stiffens. Its exact causes are unknown but stiffness and pain are the main symptoms.
Shoulder Impingement: Sometimes call Subacromial Pain Syndrome, this is a common cause of shoulder pain and occurs due to the impingement of the bursa or tendons in the shoulder.
Mr Yanni - Hockenden shoulder surgeon
"Got right to the point of a long term injury. Fantastic consultant."
Helpful Hockenden elbow consultant
Mr Yanni has a vast range of experience in treating all elbow common and complex injuries relating to the elbow.
Tennis Elbow: This is a common injury resulting from the overuse of muscles and tendons in the forearm. It is not necessarily caused by racket sports.
Elbow Arthritis: Pain and swelling are common symptoms of arthritis and there are various treatment options available, depending on the severity of the condition.
Cubital Tunnel Syndrome: The most common symptom of this condition – all called Ulnar Tunnel Syndrome are numbness, tingling, and pain in the forearm and base of the little or ring fingers.
Golfer's Elbow: This gives rise to pain on the inside of the elbow. It is a self-limiting condition but there are various treatments available to speed the recovery process.
Mr Yanni - Hockenden elbow consultant
"I have had minor surgery on a few occasions so I would just like to say I have never felt more at ease or more valued as a patient Mr Yanni was amazing and I would definitely recommend his brilliant work and his superb manor. Thank you."
As well as Hockenden. Mr Yanni treats patients from the following nearby areas
Well Hill
Pratts Bottom
Beckenham
Hockenden
Eden Park