Are you looking for an orthopaedic shoulder surgeon near Bickley Kent?
Our shoulders, wrists, elbows, and hands are some of the most flexible joints in our bodies. Due to their dexterity and range of movement, they are also a risk from pain, inflammation, and a number of related conditions. If you are based in Bickley or Bromley and are suffering from a shoulder, wrist, elbow, or hand condition that is making the most simple, everyday activities painful, then Mr Yanni can help you.
Mr Yanni is a consultant orthopaedic surgeon and consultant with over 20 years of experience running busy NHS and private clinics.
In 1994 he was appointed Consultant Orthopaedic Surgeon at the Bromley Group Hospitals and he runs clinics at The Sloane Hospital in Bromley and Chelsfield Park Hospital in Chelsfield. He is renowned in his area of expertise and will offer you peace of mind during diagnosis, treatment, and beyond.
Mr Yanni has a special interest in arthroscopic surgery and will always aim to get you back to full fitness as quickly as possible. See his Doctify reviews.
We look forward to hearing from you. To book an appointment, please email d.h.yanni@btinternet.com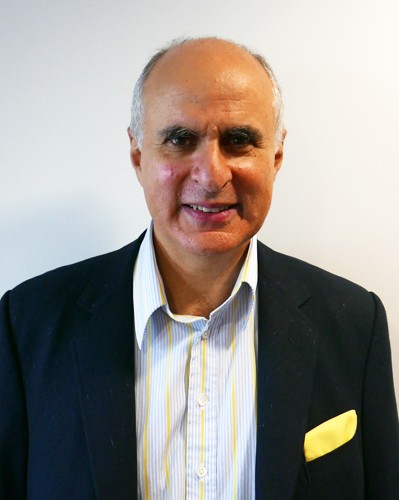 "I honestly cannot sing Mr Yanni's praises enough, as soon on as I met him, his warm and welcoming manner made me feel at ease immediately. He explained in great detail what would be happening before, during and after surgery. My surgery went extremely well, and I am recovering really well, I highly recommend Mr Yanni, a lovely caring man and a highly skilled surgeon."
Shoulder consultant near Bromley
Are you suffering from shoulder pain or a shoulder condition? Are you based in Bromley or Buckley? The shoulder is one of the most frequently used joints in the body. It is also the most mobile joint with a wide range of motion.
Shoulder Instability & dislocation: The shoulder is a very moveable joint and once it had dislocated, the risk of future dislocations is greater. When the shoulder slips out of the socket repeatedly, this is known as chronic dislocation.
Rotator Cuff Tear: A torn rotator cuff is one of the most common shoulder injuries for adults. This can cause pain and weakness in the shoulder that can make performing everyday activities hard.
Frozen Shoulder: If you are experiencing pain and stiffness in the shoulder that worsens over time, this could be frozen shoulder.
Shoulder Impingement: This occurs when the shoulder blade puts pressure on the soft tissue in the shoulder and can cause pain, particularly when raising the arm. This can lead to shoulder bursitis or tendonitis.
Mr Yanni - Bickley shoulder surgeon
Recommended wrist & hand surgeon near Bickley
There are no other joints in the body that work as hard as the hands and wrists. If you live in Bickley, and are experiencing pain in your hands or wrists, we can make an effective diagnosis and treatment plan.
Common Conditions Treated In Bickley
Carpal Tunnel Syndrome: If you are experiencing tingling or numbness in the hand or wrist, this could be Carpal Tunnel Syndrome. It is common in people aged between 40 and 60 and often seen in females more than males.
Trigger Finger: This is a condition that can affect anyone and is common. You may notice a clicking or locking feeling in one or more fingers.
Dupuytren's Contracture: Dupuytren's disease causes the skin fascia to thicken over time, making the soft tissue thick and causing the fingers to roll inwards towards the palms. It can make it hard to extend the hand or fingers.
Base of Thumb Arthritis/Wrist Arthritis: Many people will experience arthritis in their hands or wrists as they age. Common symptoms include pain, swelling, or lack of movement.
Tendonitis: When tendons become inflamed or suffer tears, this can result in pain and stiffness.
RSI: Repetitive Strain Injury can occur from the overuse of tendons, nerves, and tissues. Symptoms include pain, numbness, tingling, and weakness.

Nuggets of Wisdom
BASE OF THUMB ARTHRITIS:
Trapeziometacarpal arthritis is a relatively common condition. It gives pain on key pinch and pin pinch.  Patients lose the first web space span (i.e cannot pull a large book from a shelf).  Early treatment consists of anti-inflammatories, injection and splintage.  The results of surgery are extremely good.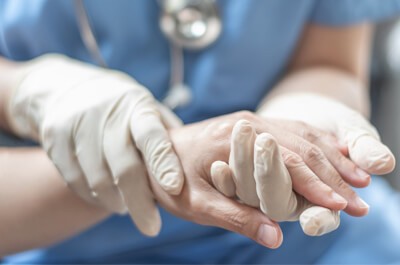 "Mr Dimitri Yanni was absolutely amazing from start to finish, attentive, calming, made you feel very looked after at all times. Explained everything and reassured you too. Wouldn't want any other Dr . Definitely recommend Dr Yanni."
Do you need a BR1 elbow consultant?
We all use our elbows for many tasks throughout the day but when the elbow is injured, this can lead to severe pain and discomfort. If you are based in Bickley, Mr Yanni can diagnose and treat any type of elbow condition.
Tennis Elbow: This injury, known as Lateral Epicondylitis, causes pain and tenderness on the outside of the elbow to the back of your hand. It may also cause difficulty grasping or gripping things.
Golfer's Elbow: This condition, also called Medial Epicondylitis, occurs when there is pain and inflammation in the tendons on the inside of the elbow. This causes discomfort when shaking hands or flexing your wrist.
Elbow Arthritis: Elbows affected by arthritis can become difficult to move and painful due to the surfaces not moving smoothly together and tightening around the joint.
Cubital Tunnel Syndrome: This syndrome occurs when the ulnar nerve is pinched. This tends to be a progressive problem and can lead to symptoms such as tingling and burning in the forearm.
Mr Yanni - Bickley elbow surgeon
"I have had minor surgery on a few occasions so I would just like to say I have never felt more at ease or more valued as a patient Mr Yanni was amazing and I would definitely recommend his brilliant work and his superb manor. Thank you."