Arthroscopic surgery on shoulder and elbow conditions by private consultant near Sissinghurst, Kent
Consultant Orthopaedic Surgeon Mr Yanni specialises in all conditions relating to the shoulder, elbow, hand, and wrist. With private clinics near Sissinghurst, Kent, he will be able to offer both surgical and non-surgical treatment.
Mr Yanni graduated from Guys Hospital Medical School in 1983, before specialising in orthopaedic medicine which focuses on the diagnosis and treatment of syndromes of the joints, bones, tendons, muscles, and ligaments. He has held the position of Consultant Orthopaedic Surgeon at Bromley Hospitals Group since 1994.
Mr Yanni was a founding member of The British Elbow and Shoulder Society (BESS) and The European Wrist Arthroscopy Society (EWAS). Mr Yanni runs several clinics near Sissinghurst in Kent, including at Beneden Hospital, Cranbrook, and KIMS Hospital in Maidstone, Kent. He is recognised by a number of healthcare insurance providers such as Bupa, Aviva, AXA, and others. Patient recommendations on Doctify include 'friendly, professional with clear explanations of my condition given.'
To book an appointment at one of Mr Yanni's private clinics, email d.h.yanni@btinternet.com
"Great surgeon. I felt well informed at all stages. Great outcome from my surgery, absolutely delighted. He was highly recommended to me by 4 friends who had experienced his top rate surgical skills and they didnt' lie! A lovely man too and first class bedside manner."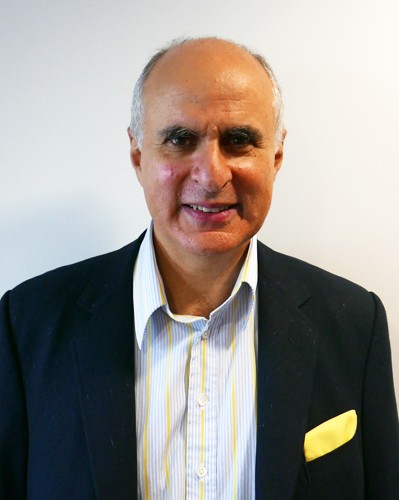 If you have any questions relating to treatments or to book an appointment, please email Mr Yanni at d.h.yanni@btinternet.com
"Efficient sympathetic and very competent"
Hand and wrist doctor with clinics near Sissinghurst available for appointments
Our hands are our tools and when they become sore or sensitive, it can be extremely distressing. Consultant hand and wrist expert Mr Yanni will be able to help at the point of diagnosis through to rehabilitation of some of the most common complaints.
Common Conditions Treated In Sissinghurst
RSI: Repetitive Strain Injury is caused by continued movements that can cause the muscles, tendons, and nerves in the hand and wrist to become tender.
Dupuytren's Contracture: When fibrous tissue in the palm can thicken, the fingers in the hand can become bent inwards. Patients might not be able to straighten their fingers without help.
Carpal Tunnel Syndrome: Tingling sensations in the fingers or pain in the hand can be caused by CTS, which is where increased pressure is put on the nerve that crosses in front of the wrist.
Trigger Finger/Trigger Thumb: This is a condition that causes the digits in your hand to become locked in a bent position. Patients can find their fingers or thumbs tender or stiff.
Tendonitis: Inflammation and swelling of the tendons can lead to pain when grasping or pinching.
Wrist Arthritis/Base of Thumb Arthritis: Osteoarthritis is caused by wear and tear of the joints and can occur more frequently as patients age. Symptoms can include swelling or tenderness around the joints.

Nuggets of Wisdom
BASE OF THUMB ARTHRITIS:
Trapeziometacarpal arthritis is a relatively common condition. It gives pain on key pinch and pin pinch.  Patients lose the first web space span (i.e cannot pull a large book from a shelf).  Early treatment consists of anti-inflammatories, injection and splintage.  The results of surgery are extremely good.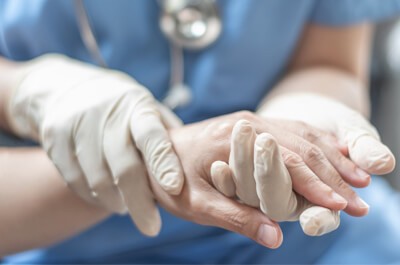 "Charming, very professional in delivering what he intends and believes will be beneficial to my problem."
Experiencing shoulder pain near Sissinghurst? Mr Yanni can help
Limited or painful movements of the shoulder joint can be caused by a range of issues. Consultant Orthopaedic Surgeon Mr Yanni can help diagnose and treat all conditions at one of his clinics near Sissinghurst.
Shoulder Impingement: Sometimes this condition is called Swimmer's Shoulder or Tennis Shoulder. It causes the tendons in the joint to become inflamed and can cause pain when lifting the arm above or to the side of the head.
Rotator Cuff Tear: Acute tears in the muscles and tendons that surround the shoulder joint can be caused by injury or general wear or tear. The shoulder can feel weak or stiff depending on severity.
Frozen Shoulder: Pain can worsen with this condition as loss of movement in the shoulder joint increases. It is most common in patients between the ages of 40 and 60 years old.
Shoulder Dislocation & Instability: Patients who play contact sports or use their shoulders repeatedly at work can suffer shoulder instability and partial or full dislocation. Treatment depends on the severity of the condition.
Mr Yanni - Sissinghurst shoulder surgeon
"Got right to the point of a long term injury. Fantastic consultant."
Book a consultation with our Sissinghurst specialist elbow surgeon
Your elbow joint is often the site for wear and tear injuries which can be painful and worrying. Mr Yanni has appointments available near Sissinghurst for fast diagnosis and treatment.
Tennis Elbow: This is an injury that is commonly caused by the inflammation of muscles on the outside of the elbow and it can cause tenderness and pain when lifting or carrying.
Golfer's Elbow: This is a condition that is similar to Tennis Elbow but the pain occurs in the inside of the elbow and can travel along the forearm too.
Elbow Arthritis: Common symptoms of this condition include pain, swelling, and stiffness as well as loss of movement. It's usually caused by wear and tear over time.
Cubital Tunnel Syndrome: Compression of the ulnar nerve at the back of the elbow can cause numbness in the hand or tingling in the ring or little fingers.
Mr Yanni - Sissinghurst elbow consultant
"I have had minor surgery on a few occasions so I would just like to say I have never felt more at ease or more valued as a patient Mr Yanni was amazing and I would definitely recommend his brilliant work and his superb manor. Thank you."
As well as Sissinghurst. Mr Yanni treats patients from the following nearby areas
Wrotham
Mottingham
Sydenham
Blackheath