Are you looking for a shoulder, elbow, or hand orthopaedic consultant, near Locksbottom, Kent?
Mr Yanni is committed to helping members of the community and looks to provide his patients with the highest quality of healthcare. He works closely with his patients so they are always in control of any decision-making. Mr Yanni can treat all conditions and specialises in arthroscopic (keyhole) surgery. He is committed to providing his patients with the best possible care.
"Great surgeon. I felt well informed at all stages. Great outcome from my surgery, absolutely delighted. He was highly recommended to me by 4 friends who had experienced his top rate surgical skills and they didnt' lie! A lovely man too and first class bedside manner."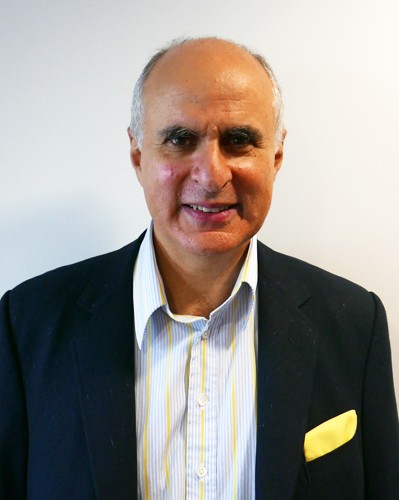 He is approved by leading health insurance providers and is fee assured. To book an appointment, please ring The Sloane Hospital on 020 8023 8544 or email d.h.yanni@btinternet.com
"Efficient sympathetic and very competent"
Specialist hand and wrist consultant and surgeon near Crofton
Mr Yanni is dedicated to the diagnosis and treatment of hand and wrist conditions using the latest techniques and studies. If you are suffering from a hand or wrist problem and you are based in Crofton, Locksbottom, or Hazelwood, Mr Yanni's clinics are nearby.
Common Conditions Treated In Locksbottom
Tendonitis: This inflammation of the tendons in the hand gives rise to pain and tenderness in the hand or wrist.
RSI: Symptoms of Repetitive Strain Injury include pain, aching, swelling, tingling, or cramp.
Base of Thumb Arthritis: This is osteoarthritis at the joint at the base of your thumb. This condition is painful, and it can be difficult to do things like opening jars.
Wrist Arthritis: Wrist arthritis causes swelling, pain, weakness, and limited motion.
Carpal Tunnel Syndrome: Also called Median Nerve Compression, this condition causes tingling, numbness, and pain in the hand and fingers.
Dupuytren's Contracture: This is a hand deformity where the thickening of the palm means that the fingers are bent towards the palm and cannot be fully straightened.
Trigger Finger: This condition causes pain and swelling and for the finger to become locked into position.

Nuggets of Wisdom
BASE OF THUMB ARTHRITIS:
Trapeziometacarpal arthritis is a relatively common condition. It gives pain on key pinch and pin pinch.  Patients lose the first web space span (i.e cannot pull a large book from a shelf).  Early treatment consists of anti-inflammatories, injection and splintage.  The results of surgery are extremely good.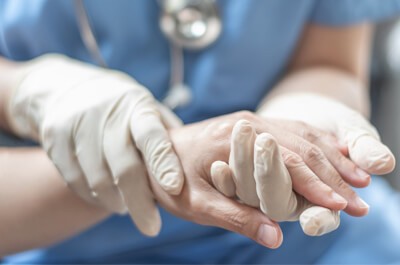 "Charming, very professional in delivering what he intends and believes will be beneficial to my problem."
BR6 shoulder consultant
Do you need fast access treatment for a shoulder condition in Locksbottom? With Mr Yanni, you can have a consultant-led treatment plan from day one.
Shoulder Dislocation: Did you know that the shoulder is the most common limb in the body to dislocate? We provide treatment for one-off dislocations and more frequent dislocations.
Rotator Cuff Tear: These injuries are painful and it can be a challenge to get dressed, brush your hair, or even do up a seatbelt and drive.
Frozen Shoulder: This condition results in a decreased range of movement in the shoulder joint.
Shoulder Impingement: Also called impingement syndrome, painful arc syndrome, or rotator cuff tendonitis, this gives rise to pain, tenderness, and an inability to move the shoulder joint fully.
Mr Yanni - Locksbottom shoulder surgeon
"Got right to the point of a long term injury. Fantastic consultant."
Locksbottom elbow consultant and surgeon
Mr Yanni is dedicated to providing personalised care for the treatment of all conditions, including those of the elbow. If you need an elbow surgeon in Locksbottom, then book an appointment.
Golfer's Elbow: This condition causes pain around the inside of the elbow that can spread to the forearm and wrist.
Tennis Elbow: This common elbow condition gives rise to pain on the outside of the elbow.
Elbow Arthritis/Elbow Locking: Common symptoms include pain, swelling, instability, lack of full movement, stiffness, and locking.
Cubital Tunnel Syndrome/Ulnar Neuritis: This causes pain that feels like 'hitting the funny bone' and the inside of the elbow can become inflamed and swollen.
Mr Yanni - Locksbottom elbow consultant
"I have had minor surgery on a few occasions so I would just like to say I have never felt more at ease or more valued as a patient Mr Yanni was amazing and I would definitely recommend his brilliant work and his superb manor. Thank you."
As well as Locksbottom. Mr Yanni treats patients from the following nearby areas
Farnborough
Bickley
Keston
Orpington
Hayes
Chislehurst
Bromley
Saint Mary Cray
Foots Cray
Chelsfield