Searching for a hand, shoulder, or elbow consultant near Keston, Greater London?
Mr Yanni is an orthopaedic surgeon and consultant providing diagnostic and surgical as well as, non-surgical treatments to patients in Keston, Bromley Common, New Addington, or the nearby areas. Specialising in all conditions related to the shoulder, elbow, or hand and wrist, he runs private clinics nearby at several locations throughout the South East, including at the Sloane Hospital in Bromley or Chelsfield Park Hospital in Chelsfield.
After studying for a degree in medicine, Mr Yanni began specialising in orthopaedics, including trauma, hand, elbow, and shoulder surgery. He is a founding member of the European Wrist Arthroscopy Society (EWAS) and The British Elbow and Shoulder Society (BESS).
"Great surgeon. I felt well informed at all stages. Great outcome from my surgery, absolutely delighted. He was highly recommended to me by 4 friends who had experienced his top rate surgical skills and they didnt' lie! A lovely man too and first class bedside manner."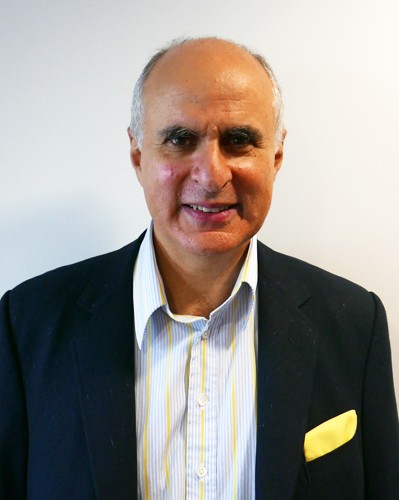 He has worked in the UK and abroad and he has gained several distinctions. He was appointed as Consultant Orthopaedic Surgeon at the Bromley Group Hospitals in 1994.
Mr Yanni provides surgical care as well as non-surgical and soft tissue treatments for all shoulder, elbow, and hand conditions. He always aims to provide professional and responsive care. He is committed to ensuring an excellent experience for all his patients. He works with his patients to give them the knowledge and information they need to decide on the right treatment for them.
He is recognised by all leading health insurers. To visit Mr Yanni, please call The Sloane Hospital on 020 8023 8544 or email d.h.yanni@btinternet.com
"Efficient sympathetic and very competent"
BR2 hand and wrist doctor
Mr Yanni can treat all kinds of conditions relating to the hand or wrist, so if you are searching for a specialist consultant near Keston, he can help. He provides expert diagnosis and treatment options, based around minimal interventions and quick recovery times.
Common Conditions Treated In Keston
Carpal Tunnel Syndrome: This condition causes numbness, tingling, and pain in the hand and fingers and can lead to permanent loss of sensation if not treated.
Base of Thumb Arthritis/Wrist Arthritis: Osteoarthritis in the hand and wrist can be painful and disabling.
Dupuytren's Contracture: This is the thickening of the deep tissue in the hand, which passes from the palm into the fingers. Shortening of the tissue causes 'bands' which pull the fingers to the palm.
Trigger Finger: This common condition causes pain when you bend or straighten the finger and leads to the finger becoming locked in position.
Tendonitis: Symptoms include pain and tenderness in the hand or wrist.
RSI: Common in the hand or wrist, RSI gives rise to tenderness or pain in the affected muscle or joint, loss of sensation or strength, and tingling.

Nuggets of Wisdom
BASE OF THUMB ARTHRITIS:
Trapeziometacarpal arthritis is a relatively common condition. It gives pain on key pinch and pin pinch.  Patients lose the first web space span (i.e cannot pull a large book from a shelf).  Early treatment consists of anti-inflammatories, injection and splintage.  The results of surgery are extremely good.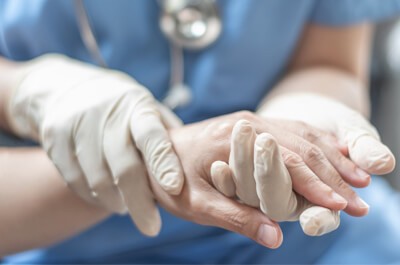 "Charming, very professional in delivering what he intends and believes will be beneficial to my problem."
Orthopaedic shoulder specialist near Bromley Common
Mr Yanni offers a modern clinical service for the diagnosis and treatment of all shoulder conditions for patients in Bromley Common, Keston, or Downe. Mr Yanni utilises the latest clinical research to ensure his patients access the best treatments.
Dislocated Shoulder/Shoulder Instability: Shoulders can be pulled out of place as a result of impact and some people find their shoulder is prone to dislocation or instability. Our treatments are designed to improve stability and resolve related conditions.
Frozen Shoulder: This painful and disabling condition results in difficulty completing everyday tasks because the connective tissue surrounding the shoulder joint becomes inflamed.
Shoulder Impingement: When the tendon in your shoulder joint becomes inflamed, shoulder impingement leads to pain, especially with lifting movements.
Rotator Cuff Tear: The most common symptoms include pain at rest and night, particularly if lying on the affected shoulder. It can also give rise to weakness when lifting or rotating the arm.
Mr Yanni - Keston shoulder surgeon
"Got right to the point of a long term injury. Fantastic consultant."
Keston experienced elbow consultant and surgeon
The elbow joint is very resilient but problems can occur and if you need an elbow doctor in Keston, Mr Yanni can help.
Golfer's Elbow: This is chronic inflammation of the tendons attached to the insider of the elbow and leads to pain and weakness in that area.
Tennis Elbow of the tendons on the outside of the elbow and lead to pain and weakness in that area.
Elbow Arthritis/Elbow Locking: This is a degenerative bone disease and symptoms include swelling, pain, swelling, and lack of full movement.
Cubital Tunnel Syndrome/Ulnar Neuritis: Numbness and tingling in the hands are common signs of this condition. It can also lead to the weakening of the grip and difficulty with finger coordination.
Mr Yanni - Keston elbow consultant
"I have had minor surgery on a few occasions so I would just like to say I have never felt more at ease or more valued as a patient Mr Yanni was amazing and I would definitely recommend his brilliant work and his superb manor. Thank you."
As well as Keston. Mr Yanni treats patients from the following nearby areas
Hayes
Keston
Bickley
West Wickham
Shirley
New Addington