Experienced shoulder, elbow, and hand orthopaedic consultant, near Hayes, South London
Are you experiencing problems with your hand, elbow, or shoulder that are affecting your day-to-day activities? Do you have unexplained pain and are not sure where to turn? With clinics near Hayes, Shirley, or Parks Langley, Mr Yanni is an experienced orthopaedic surgeon and consultant, treating hand, shoulder, and elbow conditions.
Having a condition that affects your hand, wrist, elbow, or shoulder can really impact daily living and Mr Yanni is available to diagnose any conditions and put a treatment plan in place. He can explore all treatment options with you, including non-surgical measures, and will give you the support and help you need at every stage of your recovery.
"Great surgeon. I felt well informed at all stages. Great outcome from my surgery, absolutely delighted. He was highly recommended to me by 4 friends who had experienced his top rate surgical skills and they didnt' lie! A lovely man too and first class bedside manner."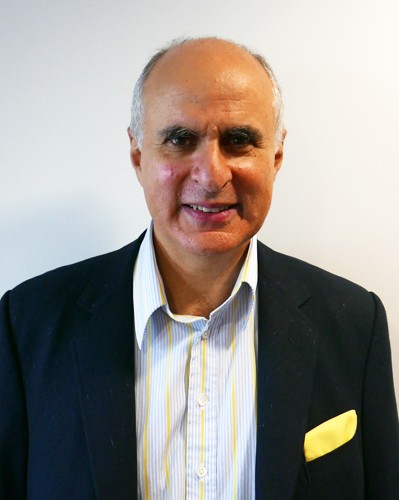 Mr Yanni is a graduate of Guy's Hospital Medical School in London and has trained in many hospitals in the UK and abroad. He now has over 20 years of experience running NHS and private clinics and he can offer you an appointment at a time to suit you at one of his nearby clinics at the Sloane Hospital in Bromley or Chelsfield Park Hospital in Chelsfield, where there is advanced diagnostic equipment and multi-disciplinary teams to aid rehabilitation.
Mr Yanni can provide effective treatments for all conditions and has a particular interest in arthroscopic (keyhole) surgery. This is less invasive than 'traditional' surgery and means recovery will be faster.
He is approved by leading health insurance providers and is fee assured. He is also fluent in three languages.
To come and see Mr Yanni, please email d.h.yanni@btinternet.com or ring The Sloane Hospital on 020 8023 8544.
"Efficient sympathetic and very competent"
Hayes hand and wrist consultant
Mr Yanni also specialises in hand and wrist conditions and if you live in Hayes or nearby and wish to see a specialist, consider visiting one of his nearby clinics. He can manage all acute and chronic shoulder, elbow, or hand conditions.
Common Conditions Treated In Hayes
Base of thumb arthritis: Common with ageing, trapezio-metacarpal arthritis occurs when cartilage wears away from the ends of the bones that form the join at the base of the thumb. Pain and swelling are the most common symptoms.
Tendonitis: Hand tendonitis or bursitis result in pain, swelling, and/or a feeling or grating when the joint moves.
Wrist Arthritis: The most common symptom of wrist arthritis is pain but other common signs include redness, swelling, weakness, and stiffness.
Carpal Tunnel Syndrome: This condition is caused by pain on the median nerve and symptoms include tingling, numbness, or weakness.
Dupuytren's Contracture: This gives rise to a puckering or thickening in the palm and/or fingers. It can also cause the fingers to roll into the palm.
Trigger finger: Symptoms include finger stiffness, a popping or clicking feeling when you move your fingers, or a finger being locked in a bent position.
RSI: RSI can cause a wide range of symptoms, including pain and tenderness, stiffness, tingling, or numbness.

Nuggets of Wisdom
BASE OF THUMB ARTHRITIS:
Trapeziometacarpal arthritis is a relatively common condition. It gives pain on key pinch and pin pinch.  Patients lose the first web space span (i.e cannot pull a large book from a shelf).  Early treatment consists of anti-inflammatories, injection and splintage.  The results of surgery are extremely good.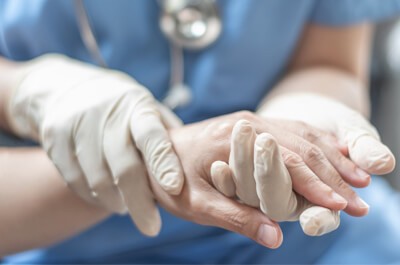 "Charming, very professional in delivering what he intends and believes will be beneficial to my problem."
Shoulder consultant near Shirley
If you are experiencing shoulder issues and are based in Shirley, Hayes, or Elmers End, Mr Yanni can give you a specialist option and advise about a treatment plan including operative and non-operative techniques
Shoulder Dislocation: Common in young people, shoulder instability or dislocation can be investigated and a treatment plan put in place.
Rotator Cuff Tear: The rotator cuff is a group of tendons and muscles that support your arm at your shoulder joint. Rotator cuff damage or tears can lead to pain and discomfort that radiates down the arm, weakness when you lift or move your arm or limited movement.
Frozen Shoulder: This condition, also called adhesive capsulitis, arises when the tissue and ligaments around the shoulder joint become painful, stiff, and inflamed.
Mr Yanni - Hayes shoulder surgeon
"Got right to the point of a long term injury. Fantastic consultant."
BR2 elbow consultant and surgeon
Are you looking for an elbow consultant in Hayes? Upper limb pain can affect all aspects of your life and Mr Yanni aims to deliver the best care to relieve you of any pain and ensure you can enjoy life to the full. His specialist experience means that you will always get excellent and bespoke care.
Elbow Arthritis: This can be extremely painful and interfere with day-to-day living. Symptoms include grinding, popping, locking or creaking of the elbow joint.
Ulnar Neuritis/Cubital Tunnel Syndrome: This is a condition that involves pressure or stretching of the ulnar nerve and can cause pain, loss of sensation, or tingling.
Golfer's Elbow: Also called medial epicondylitis that is a condition that causes pain around the inside bony part of the elbow that can radiate down the forearm. It can be the result of a specific injury or overuse due to repetitive strain.
Tennis Elbow: This is a type of tendonitis that results in pain on the outside of the elbow that gradually increases over time and can spread to your forearm.
Mr Yanni - Hayes elbow consultant
"I have had minor surgery on a few occasions so I would just like to say I have never felt more at ease or more valued as a patient Mr Yanni was amazing and I would definitely recommend his brilliant work and his superb manor. Thank you."
As well as Hayes. Mr Yanni treats patients from the following nearby areas
Farnborough
Bickley
Keston
Orpington
Hayes
Chislehurst
Bromley