Trusted shoulder, hand and elbow consultant near St Paul's Cray, covering Kent and South London
Mr Yanni is a specialist orthopaedic surgeon and consultant specialising in all conditions related to the shoulder, elbow, hand and wrist. Covering NHS and private patients, he runs a number of clinics near St Paul's Cray, Crockenhill, or Well Hill at The Sloane Hospital in Bromley and Chelsfield Park Hospital in Chelsfield.
Whatever your shoulder, hand, elbow, or wrist ailment, Mr Yanni's mission is to make you better using the modern techniques and minimally invasive procedures. Mr Yanni trained in London before specialising in orthopaedics and training in hospitals in the UK and abroad. He was appointed as Consultant Orthopaedic Surgeon at the Bromley Group Hospitals in 1994. Since then, he has run busy NHS and private clinics.
"Great surgeon. I felt well informed at all stages. Great outcome from my surgery, absolutely delighted. He was highly recommended to me by 4 friends who had experienced his top rate surgical skills and they didnt' lie! A lovely man too and first class bedside manner."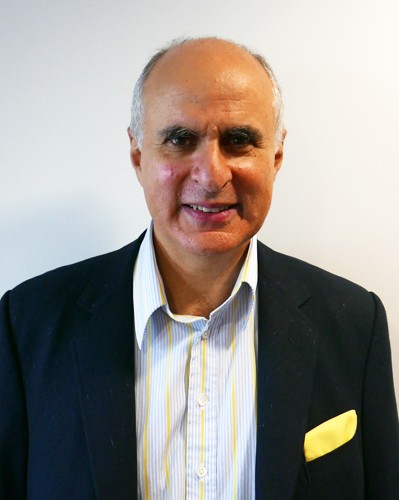 From your initial consultation through to diagnosis and treatment plan, Mr Yanni will provide a caring and efficient service. He provides both non-surgical and surgical treatments with a focus on keyhole or arthroscopic surgery. There are many benefits of this type of surgery over traditional surgery, including reduced swelling, faster recovery time, shorter hospital stay, and a reduced risk of infection and pai.
If you would like to come and see Mr Yanni to see if he could help you, please ring The Sloane Hospital on 020 8023 8544 or email d.h.yanni@btinternet.com
"Efficient sympathetic and very competent"
Hand and wrist consultant in St Paul's Cray
Our hands and wrists are under more strain than most other areas of the body and complications can occur. As an orthopaedic specialist Mr Yanni offer treatment for all kinds of conditions.
Common Conditions Treated In Locksbottom
Carpal Tunnel Syndrome: This cis a relatively common condition that causes a tingling sensation, numbness and sometimes dull and sharp pains in the hands and fingers.
Dupuytren's Contracture: This condition is where a scar-like tissue forms beneath the skin of the fingers and palm of the hand.
Trigger finger: This common condition affects one or more of the hand's tendons and can make it difficult to bend the affected fingers or thumb.
Base of Thumb Arthritis/Wrist Arthritis: Osteoarthritis can cause pain, swelling, and changes to the surrounding joints.
Tendonitis: Symptoms include pain, swelling, and tenderness in the hand or wrist.
RSI: People with RSI experience burning, aching, or shooting pain and numbness. It can make it hard to complete simple tasks.

Nuggets of Wisdom
BASE OF THUMB ARTHRITIS:
Trapeziometacarpal arthritis is a relatively common condition. It gives pain on key pinch and pin pinch.  Patients lose the first web space span (i.e cannot pull a large book from a shelf).  Early treatment consists of anti-inflammatories, injection and splintage.  The results of surgery are extremely good.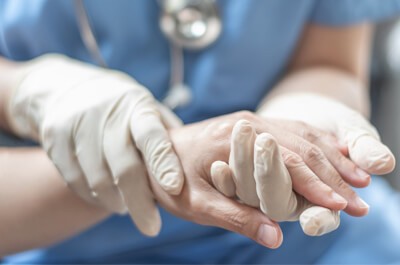 "Charming, very professional in delivering what he intends and believes will be beneficial to my problem."
Orthopaedic shoulder consultant near Crockenhill
The shoulder is the most flexible joint in the body and enables a wide range of movements. If you are suffering from shoulder problems near Crockenhill, St Paul's Cray, or Farningham, Mr Yanni can help.
Rotator Cuff Tear: This is one of the most common causes of shoulder pain in middle-aged and older individuals. It can cause severe pain, stiffness, swelling, and weakness in the arm.
Shoulder Impingement: People suffering from shoulder impingement may experience pain, particularly when raising the hand overhead.
Dislocated Shoulder/Shoulder Instability: The most common symptoms include pain and shoulder instability. Other symptoms may include numbness and swelling.
Frozen Shoulder: Characterised by pain and loss of movement in the shoulder joint, frozen shoulder is more common in diabetic subjects

.
Mr Yanni - Locksbottom shoulder surgeon
"Got right to the point of a long term injury. Fantastic consultant."
BR5 elbow surgeon and consultant
The elbow is a complex joint and if you are suffering from elbow pain and are based in St Paul's Cray, Mr Yanni might be able to help.
Elbow Arthritis: This is an inflammatory condition that causes pain, swelling, stiffness, and can affect movement.
Golfer's Elbow: Signs of this include elbow pain that appears suddenly or gradually on the inner side of the elbow, elbow stiffness, and a weakened grip.
Tennis Elbow: This leads to pain and tenderness on the outer side of the elbow that may radiate up the forearm.
Cubital Tunnel Syndrome: Also known as Ulnar Neuritis this condition gives rise to numbness and tingling in the hands.
Mr Yanni - Locksbottom elbow consultant
"I have had minor surgery on a few occasions so I would just like to say I have never felt more at ease or more valued as a patient Mr Yanni was amazing and I would definitely recommend his brilliant work and his superb manor. Thank you."
As well as Locksbottom. Mr Yanni treats patients from the following nearby areas
Foots Cray
Sidcup
Saint Mary Cray
Chislehurst
Bexley
Bromley