Orthopaedic surgeon for shoulder, hand, and elbow conditions near Bean, Kent
Mr Yanni is a dedicated orthopaedic consultant providing high-quality care for patients in Bean or the surrounding parts of Kent. As a doctor or over 30 years of experience and Consultant Orthopaedic Surgeon at Bromley Hospitals Group since 1994, he provides exceptional care and is compassionate to his patients' needs.
He completes all types of surgery and care for conditions relating to the shoulder, elbow, hand or wrist. He specialises in arthroscopic surgery, a particular type of keyhole surgery used to treat and diagnose specific conditions.
Expertise includes:
Sports injuries
Elbow surgery
Hand surgery
Mr Yanni runs several clinics in the nearby areas, including at KIMS Hospital in Maidstone, The Blackheath Hospital in Blackheath, Chelsfield Park Hospital in Chelsfield, and The Sloane Hospital in Bromley.
Mr Yanni is recognised by all major healthcare insurance providers and is recommended widely – please see his Doctify recommendations.
To book an appointment time, please contact his secretary at d.h.yanni@btinternet.com
"Great surgeon. I felt well informed at all stages. Great outcome from my surgery, absolutely delighted. He was highly recommended to me by 4 friends who had experienced his top rate surgical skills and they didnt' lie! A lovely man too and first class bedside manner."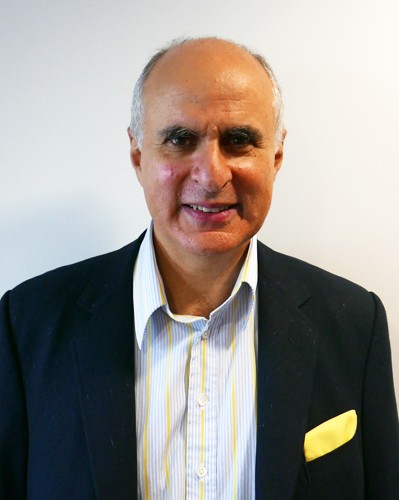 If you have any questions relating to treatments or to book an appointment, please email Mr Yanni at d.h.yanni@btinternet.com
"Efficient sympathetic and very competent"
What shoulder pain conditions do we treat near Bean?
Whether you are suffering from shoulder pain in Bean due to trauma, wear and tear, or arthritis, Mr Yanni is an expert shoulder surgeon who can diagnose and treat any condition.
Rotator Cuff Tear: Symptoms of rotator cuff tears include difficulty sleeping due to pain, difficulty lifting objects away from the body and overhead, or weakness of the arm. Rotator cuff tears can be treated with non-surgical treatments or arthroscopic surgery.
Frozen Shoulder: This debilitating condition causes acute shoulder pain, increasing stiffness, and restricted movement.
Shoulder impingement: Shoulder impingement is the painful catching of a tendon or bursa, which leads to inflammation. This causes pain at night, when active and/or at rest and loss of strength in the arm.
Shoulder Dislocation & Instability: The shoulder is made up of a socket and ball joint. This can partially or totally dislocate. In addition, this can lead to shoulder instability where the ball can move excessively in the socket.
Mr Yanni - Bean shoulder surgeon
"Mr Yanni was excellent. When I came into him as an emergency, he dealt with the problem with great care and efficiency. Thank you Mr Yanni."
Orthopaedic surgery for hand and wrist diseases near Bean
Are you based in Bean and suffering from hand or shoulder pain? Mr Yanni can provide a fast diagnosis and treatment for a range of hand and wrist conditions.
Common Conditions Treated In Bean
Carpal Tunnel Syndrome: This is a common, painful and progressive wrist condition that is caused by compression of the median nerve at the wrist area. Symptoms include weakness in the hand, pain at night, and diminished grip strength.
Trigger finger: Trigger Finger or Trigger Thumb is a condition that causes a sensation of the finger locking or catching when bending or straightening.
Dupuytren's Contracture: Also known as Viking's Disease, this condition is a slow-developing disorder than can result in deformity of the hand. It affects the layer of tissue underneath the palm, called the palmar fascia.
Base of thumb arthritis or wrist arthritis: Arthritis can affect different parts of the hand. Symptoms include pain and stiffness and a red and swollen appearance.
Tendonitis: This is inflammation of the tendons in the hand or wrist and can lead to pain or discomfort.
RSI: Repetitive strain injury (RSI) is when you get aches and pains due to repetitive movements. RSI in the hands and wrists is common.

Nuggets of Wisdom
TENDONITIS:
Many tendons run around the hand both on the palm side and also on the back of the hand.  These can be involved in inflammation and any inflammation of a tendon is described as a tendonitis.  These are often related to overuse syndromes through manual work, repetitive activity, sporting endeavours and also in the workplace due to repetitive keyboard use.  They can also occur against the backdrop of inflammation in the joints and systemic arthritis.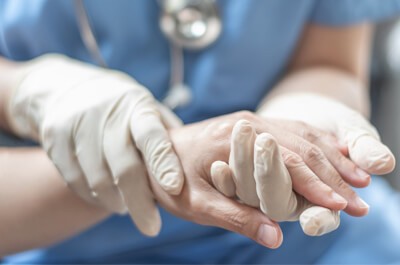 "Mr Yanni was very friendly and made me feel at ease. Explained the procedure very well prior to operation and was reassuring on the day of operation."
Expert treatment for elbow conditions near Bean
Mr Yanni has a keen interest in conditions affecting the elbow. He can diagnose and treat your elbow pain near Bean.
Tennis Elbow: This is the common cause of elbow pain located on the outer aspect of the elbow and is caused by degeneration of the tendon in this location.
Golfer's Elbow: This is a condition where the tendons on the inside of the elbow become inflamed and cause pain. It is similar to Tennis Elbow, except the pain is felt on the inside of the joint.
Elbow Arthritis: Generally, the elbow is less affected by Arthritis than other joints, but it can still occur. There are three types of Arthritis: Osteoarthritis, Rheumatoid Arthritis, and Post-traumatic Arthritis. The condition is characterised by pain in and around the elbow.
Cubital Tunnel Syndrome: Also known as ulnar nerve entrapment, this condition occurs after the ulnar nerve in the elbow has been overly stretched or compressed.
Mr Yanni - Bean elbow consultant
"Mr Dimitri Yanni, was an angel sent to me in my time of pain, my first meeting with Mr Yanni left me feeling totally confident that he would look after me. In fact after my surgery I was struggling with uncontrollable pain and emailed Mr. Yanni, although it was a bank holiday, his birthday and he was out of the country, he phoned me and made immediate arrangements for me to get to a hospital with full explanation of what he required them to do. Mr. Yanni has gone over and beyond, couldn't have wished for anyone better to have taken care of me. Thank you so much for caring, professionalism."
Bexley
Bexleyheath
Darenth
Ebbsfleet
Eynsford
Falconwood
Farningham
Gravesend
Greenhithe