Doctor for a range of orthopaedic surgeries and treatments near Farningham, Kent
Mr Yanni is a specialist orthopaedic doctor and surgeon with over 20 years of experience providing for shoulder, elbow, hand and wrist conditions. In addition, he runs several private clinics near Farningham, so if you are in pain and wish to see an orthopaedic specialist, Mr Yanni can help.
Mr Yanni completed his initial medical degree in 1983 before specialising in orthopaedics. He has been Consultant Orthopaedic Surgeon at Bromley Hospitals Group since 1994 and has trained a number of other doctors in this field, who are now consultants themselves.
Common conditions he sees include:
Carpal Tunnel Release
Shoulder Stabilisation
Dupuytren's Contracture
Trigger Finger Release
Shoulder Replacement
Tennis & Golder's Elbow
For recommendations, please see Mr Yanni's Doctify reviews. For further enquiries, please drop a message to d.h.yanni@btinternet.com
"Great surgeon. I felt well informed at all stages. Great outcome from my surgery, absolutely delighted. He was highly recommended to me by 4 friends who had experienced his top rate surgical skills and they didnt' lie! A lovely man too and first class bedside manner."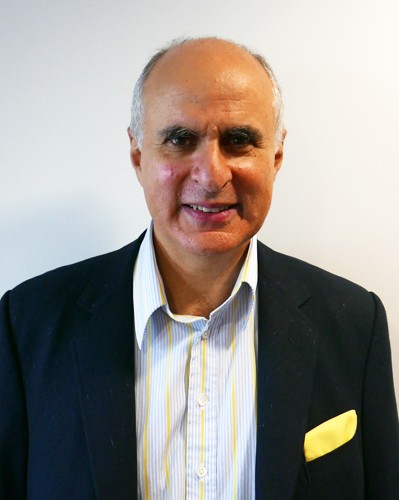 If you have any questions relating to treatments or to book an appointment, please email Mr Yanni at d.h.yanni@btinternet.com
"Efficient sympathetic and very competent"
Specialist shoulder surgeon working near Farningham
There are many shoulder conditions best assessed by a private doctor near Farningham.
Common Shoulder Conditions Treated In Farningham
Rotator Cuff Tear: The rotator cuff is a group of tendons which encircle the shoulder, providing stability. There are various injuries associated with the rotator cuff, which can cause severe pain and other issues.
Frozen Shoulder: Frozen shoulder is a condition of unknown cause, which leads to stiffness and pain in the shoulder. It is generally self-limiting and, in time, predominantly resolves, but it can be extremely painful.
Shoulder impingement: This condition is where the tendons of the shoulder begin to rub against the surrounding soft tissue resulting in pain and discomfort.
Shoulder Dislocation & Instability: Instability of the shoulder joint can be uncomfortable, and once the shoulder has been dislocated, it can be subject to frequent dislocations. When the ball of the joint partially slips out of the socket, this is known as shoulder subluxation.
This condition is the inflammation of the tendons of the shoulder joint. It may cause severe pain at rest and during activities.
Mr Yanni - Farningham shoulder surgeon
"Mr Yanni was excellent. When I came into him as an emergency, he dealt with the problem with great care and efficiency. Thank you Mr Yanni."
Hand and wrist specialist with private clinics near you in Farningham
Mr Yanni provides cutting edge treatment and care for patients suffering from hand or wrist conditions in Farningham.
Hand & Wrist Conditions Treated In Farningham
Trigger finger: A common hand condition is Trigger Finger or Thumb. This is where the flexor tendons of the effective digit thicken and become trapped when passing under the pulley going into the finger or thumb. The finger then becomes caught in flexion or extension and straightens with a click. This condition is often associated with pain.
Carpal Tunnel Syndrome: Carpal Tunnel Syndrome is often a catch-all term for hand conditions. But the true Carpal Tunnel Syndrome is the compression of the median nerve in the wrist. When the nerve becomes compressed, patients experience the sensation of pins and needles or an ache that radiates up the forearm, even to the shoulder. These symptoms most commonly occur at night.
Dupuytren's Contracture: This condition is a hand deformity that can develop slowly, even over decades. It affects the connective tissue under the skin of the palm, and this begins to thicken and moves one or more fingers into the bent position.
Tendonitis: Tendons can become injured in many ways, but when inflamed, it can lead to tendonitis.
Base of thumb arthritis or wrist arthritis: The term arthritis means 'inflammation of the joint'. There are many different types of arthritis, and it commonly affects the wrist and the base of the thumb.
RSI: Symptoms include pain, stiffness, swelling or tingling in the affected areas.

Nuggets of Wisdom
TENDONITIS:
Many tendons run around the hand both on the palm side and also on the back of the hand.  These can be involved in inflammation and any inflammation of a tendon is described as a tendonitis.  These are often related to overuse syndromes through manual work, repetitive activity, sporting endeavours and also in the workplace due to repetitive keyboard use.  They can also occur against the backdrop of inflammation in the joints and systemic arthritis.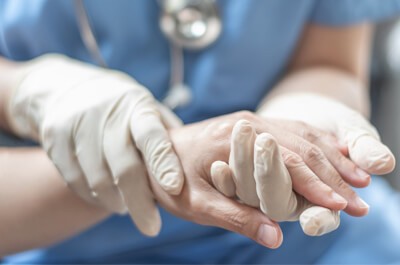 "Mr Yanni was very friendly and made me feel at ease. Explained the procedure very well prior to operation and was reassuring on the day of operation."
Are you suffering from elbow pain in Farningham? Contact our elbow surgeon
Pain in the elbow or a lack of mobility can make it hard to do everyday tasks. Mr Yanni has the skill to diagnose and cure a whole range of elbow conditions for patients living in Farningham.
Specialist Elbow Surgeon in Farningham treating the following common conditions.
Elbow Arthritis. Arthritis can affect any joint, including the elbow. It can lead to inflammation of the tissue around the joint and the elbow becoming locked in position.
Cubital Tunnel Syndrome: CTS is a painful condition affecting the wrist and hand. The most common signs of this condition include pain in the hand, numbness or tingling, and a weakened grip.
Tennis Elbow: Both Tennis and Golfer's Elbow are conditions which lead to pain around the elbow. Tennis Elbow refers to playing felt on the elbow's outside bump or lateral epicondyle.
Golfer's Elbow: Golfer's Elbow refers to pain around the elbow's inner bump – or medial epicondyle. Both conditions (Tennis Elbow and Golfer's Elbow) have pain radiating down the forearm.
 This is damage to the flexor tendons that are attached to the medial epicondyle, which is the bony bump at the inside of the elbow. The medical term for this condition is Medial Epicondylitis, and it causes pain on the inside of the elbow where the tendons have become inflamed due to overuse.
Mr Yanni - Farningham elbow consultant
"Mr Dimitri Yanni, was an angel sent to me in my time of pain, my first meeting with Mr Yanni left me feeling totally confident that he would look after me. In fact after my surgery I was struggling with uncontrollable pain and emailed Mr. Yanni, although it was a bank holiday, his birthday and he was out of the country, he phoned me and made immediate arrangements for me to get to a hospital with full explanation of what he required them to do. Mr. Yanni has gone over and beyond, couldn't have wished for anyone better to have taken care of me. Thank you so much for caring, professionalism."
Bean
Bexley
Bexleyheath
Darenth
Ebbsfleet
Eynsford
Falconwood
Gravesend
Greenhithe