For surgical expertise relating to shoulder, hand, and elbow pain conditions in Darenth, Kent
Mr Yanni offers world-class orthopaedic care for upper limb conditions for patients near Darenth or other parts of Kent. He is committed to providing personalised care for patients with shoulder, elbow, hand, or wrist complaints.
As a doctor with over three decades of experience and Consultant Orthopaedic Surgeon at Bromley Hospitals Group for almost 20 years, he can offer his patients expert care. He is trained in the latest arthroscopic and minimally invasive techniques for a full spectrum of shoulder, hand, wrist, or elbow conditions.
Mr Yanni runs a number of private orthopaedic clinics at dedicated hospitals, including Chelsfield Park Hospital in Chelsfield, The Blackheath Hospital in Blackheath, and The Sloane Hospital in Bromley.
To see what patients say about his care, please see his Doctify reviews.
For more information on clinic times or conditions that he treats, please contact his secretary at d.h.yanni@btinternet.com
"Great surgeon. I felt well informed at all stages. Great outcome from my surgery, absolutely delighted. He was highly recommended to me by 4 friends who had experienced his top rate surgical skills and they didnt' lie! A lovely man too and first class bedside manner."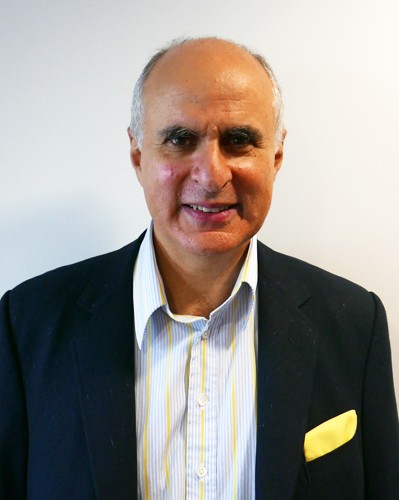 If you have any questions relating to treatments or to book an appointment, please email Mr Yanni at d.h.yanni@btinternet.com
"Efficient sympathetic and very competent"
Shoulder surgeon near Darenth treating Frozen Shoulder and other shoulder conditions
The shoulder is one of the most flexible joints in the body, enabling a wide range of movements. Mr Yanni treats all shoulder conditions for patients living in Darenth.
Common Shoulder Conditions Treated In Darenth
Rotator Cuff Tear: These can be full or partial tears to the rotator cuff, and patients will experience varying levels of discomfort. Common symptoms include weakness, stiffness, and pain when resting at night, which may interrupt normal sleep patterns.
Frozen Shoulder: As the name implies, Frozen Shoulder causes the shoulder to stiffen. Other symptoms may include pain or a dull ache, limited movement, or difficulty performing everyday tasks such as brushing your hair or putting on a seatbelt.
Shoulder impingement: This is a condition of inflammation of the shoulder tendons of the shoulder joint, and it is one of the most common reasons for shoulder pain.
Shoulder Dislocation & Instability: A dislocated shoulder is where the ball of the shoulder joint becomes detached from the socket. This can be caused by trauma or injury. Once a shoulder has been dislocated, it becomes vulnerable to repeat occurrences.
This condition is the inflammation of the tendons of the shoulder joint. It may cause severe pain at rest and during activities.
Mr Yanni - Darenth shoulder surgeon
"Mr Yanni was excellent. When I came into him as an emergency, he dealt with the problem with great care and efficiency. Thank you Mr Yanni."
Orthopaedic surgeon for hand and wrist surgery near Darenth
For proper diagnosis and treatment for any hand or wrist conditions, please visit one of Mr Yanni's clinics near Darenth.
Hand & Wrist Conditions Treated In Darenth
Trigger finger: This is a prevalent condition where the finger or thumb becomes stuck in the bent position. It may straighten with a snap, like a trigger being pulled.
Carpal Tunnel Syndrome: This common condition results in the compression of the median nerve at the wrist, where it passes through the 'carpal tunnel'. The most common symptoms are pain or tingling.
Dupuytren's Contracture: This is an inherited and non-painful condition that causes abnormally thickened tissue that forms nodules or cords in the palm of the hand. These contract over time, drawing the fingers into the palm.
Tendonitis: This is the irritation or inflammation of the tendons in the hand or wrist, which may cause pain or restricted movement.
Base of thumb arthritis or wrist arthritis: As the cartilage breaks down, this causes bones to rub together, causing pain and a grating sensation when moving.
RSI: Repetitive strain injury (RSI) can cause a burning, aching or shooting sensation in the muscles, nerves, and tendons.

Nuggets of Wisdom
TENDONITIS:
Many tendons run around the hand both on the palm side and also on the back of the hand.  These can be involved in inflammation and any inflammation of a tendon is described as a tendonitis.  These are often related to overuse syndromes through manual work, repetitive activity, sporting endeavours and also in the workplace due to repetitive keyboard use.  They can also occur against the backdrop of inflammation in the joints and systemic arthritis.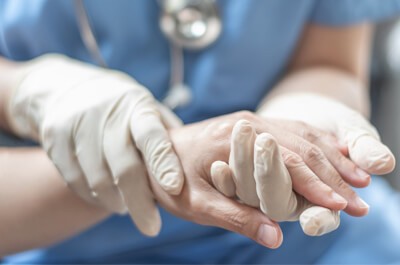 "Mr Yanni was very friendly and made me feel at ease. Explained the procedure very well prior to operation and was reassuring on the day of operation."
Specialist orthopaedic surgeon for Tennis Elbow and other elbow conditions near Darenth
Elbow conditions can vary in severity but if you have elbow pain, visit one of Mr Yanni's private clinics near Darenth.
Specialist Elbow Surgeon in Darenth treating the following common conditions.
Elbow Arthritis: This is a general term for stiffness and pain affecting the elbow joint. The most common form of arthritis in the elbow is Rheumatoid Arthritis, which is an inflammatory condition.
Cubital Tunnel Syndrome: Also known as ulnar nerve compression, Cubital Tunnel Syndrome can cause a range of symptoms, including pain and tenderness, a feeling of 'pins and needles', weakness or numbness in the fingers, and loss of muscles control in the hand or wrist.
Tennis Elbow: This causes pain on the outside of the elbow, which radiates up and down the arm. It can be worse with specific movements when the wrist extends.
Golfer's Elbow: Golfer's Elbow symptoms may include swelling, pain, and a weakened grip. Patients may also experience a numbness or tingling sensation in their fingers.
 This is damage to the flexor tendons that are attached to the medial epicondyle, which is the bony bump at the inside of the elbow. The medical term for this condition is Medial Epicondylitis, and it causes pain on the inside of the elbow where the tendons have become inflamed due to overuse.
Mr Yanni - Darenth elbow consultant
"Mr Dimitri Yanni, was an angel sent to me in my time of pain, my first meeting with Mr Yanni left me feeling totally confident that he would look after me. In fact after my surgery I was struggling with uncontrollable pain and emailed Mr. Yanni, although it was a bank holiday, his birthday and he was out of the country, he phoned me and made immediate arrangements for me to get to a hospital with full explanation of what he required them to do. Mr. Yanni has gone over and beyond, couldn't have wished for anyone better to have taken care of me. Thank you so much for caring, professionalism."
Bean
Bexley
Bexleyheath
Ebbsfleet
Eynsford
Falconwood
Farningham
Gravesend
Greenhithe